Nanoparticle tech reverses celiac disease in promising human trials
This article by Rich Hardy for newatlas.com may be of interest to subscribers. Here is a section:
This Phase 2 trial is small, involving only 34 patients, but it offers the first evidence of efficacy in human subjects. The prospective treatment involves two intravenous administrations of the nanoparticles, one week apart. Seven days after the second treatment the subjects were challenged with 12 grams (0.4 oz) of gluten per day for three days, and then six grams (0.2 oz) of gluten each day for the next 11 days. The majority of the subjects tolerated the gluten challenge following the nanoparticle treatment, showing an impressive 90 percent reduction in inflammatory markers compared to an untreated control group.
The evolving understanding of the microbiome and its role in both regulating and affecting everything from digestion to immune responses to brain activity and mood is a massive growth field. From an investment perspective it holds the potential to tap into markets that are completely unserved by medicine today.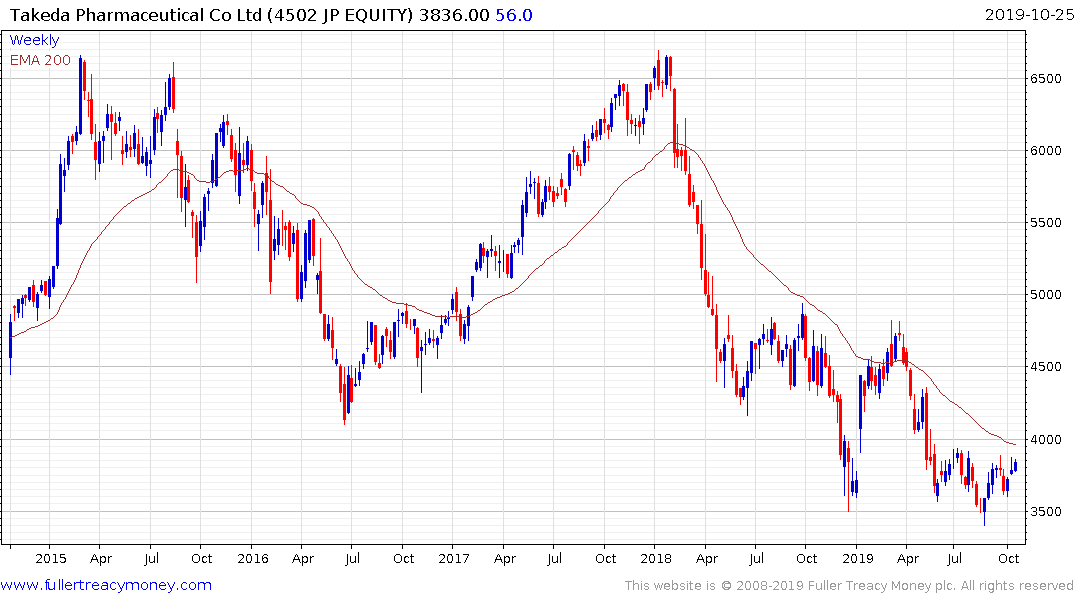 Takeda Pharmaceutical continues to build support in the region of ¥3500 and a sustained move below that level would be required to question potential for additional higher to lateral ranging.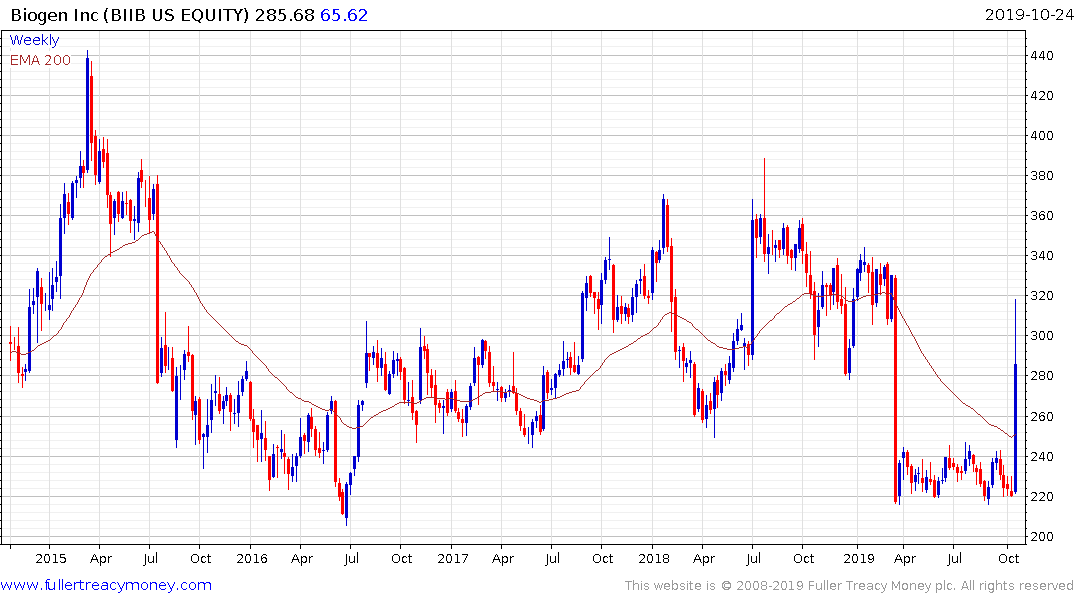 Biogen surged this week on proposal to resurrect its Alzheimer's drug. The bounce completely unwound the collapse when the trial was cancelled but questions about whether this reinterpretation of the data remain unanswered.
Back to top