Morgan Stanley Says Traders Finally Hearing Bearish Tech Call
This article by Ksenia Galouchko for Bloomberg may be of interest to subscribers. Here it is in full:
Morgan Stanley, which recommended selling U.S. tech stocks a month ago, says traders are finally starting to take heed.

The Nasdaq Composite has lost as much as 4.2 percent since reaching a record high on July 25 as investors fled the likes of Facebook Inc., Twitter Inc. and Netflix Inc. following disappointing earnings. And while Apple Inc. breached the historic $1 trillion value mark last week, Morgan Stanley warns that this could actually be a signal of the rally in tech reaching a top, posing risks for the broader market.

"When we made the call, feedback was fairly lopsided against us. Phones were not ringing and even those who had sympathy for our views of a poor near-term risk reward in tech could only muster an 'I see your points, but ... good luck,'"

Morgan Stanley strategists led by Michael J. Wilson said in a note. "Given recent moves lower in parts of tech and challenges to growth and momentum, our inbound has picked up considerably as investors consider these risks."

The bank's strategists are sticking with their underweight U.S. tech recommendation, citing lower earnings revisions in some parts of the sector, continued leadership of defensives, as well as the fact that fewer stocks are now spurring the market gains.

The main thrust of their bear call is that the nascent selloff in tech -- which at 26 percent has the highest weighting in the S&P 500 Index -- will likely mark the beginning of a bigger drop in U.S. stocks. Morgan Stanley warned last week that the U.S. equity slump is just starting and that growth stocks- focused portfolios could especially get hurt.

"If we are right, and tech gets its turn on the volatility roller coaster, its market weighting, crowded positioning and overweight in growth and momentum strategies mean the pain will likely spread beyond just the tech sector," Morgan Stanley strategists wrote.
I ended up with a subscription to a number of magazines a few months ago because some points I had accrued on an airline were expiring. This week's front cover of Fortune caught my eye, unfortunately my software doesn't allow me to flip it the right way around.


The US Economy will slow, the bull market will end are not usually sentiments that are accompanied by market tops. It's usually the opposite. Of course, these warnings are also truisms since they will come to pass eventually.

The Nasdaq-100 experienced a mild acceleration before its peak in January and quickly pulled back to close its overextension relative to the trend mean. It's subsequent rebound to new highs, before pulling back to post a higher reaction low is a testament to just how strong momentum in the mega-cap technology sector is.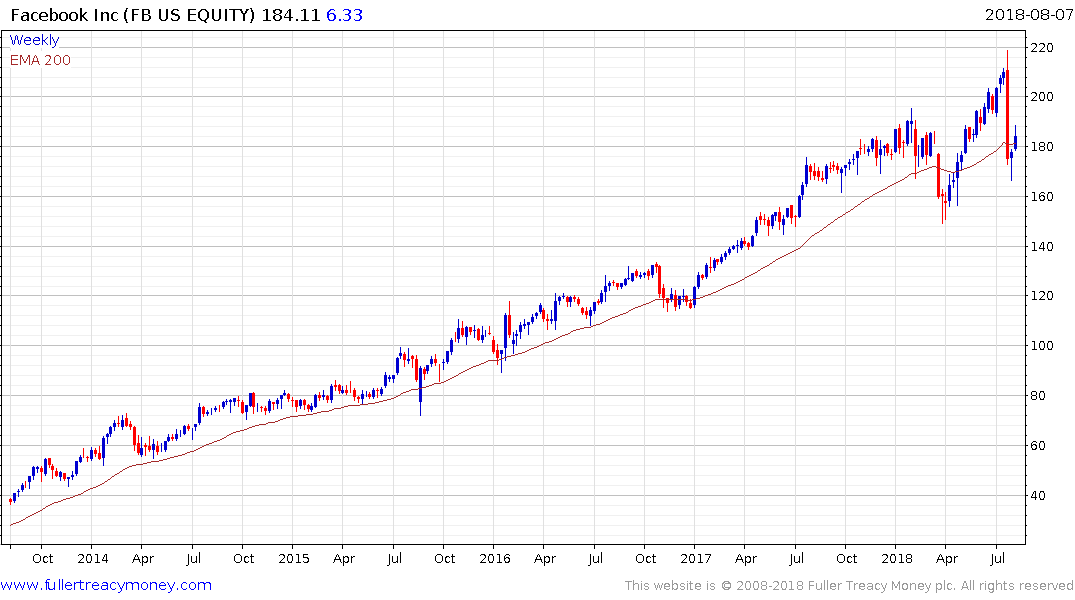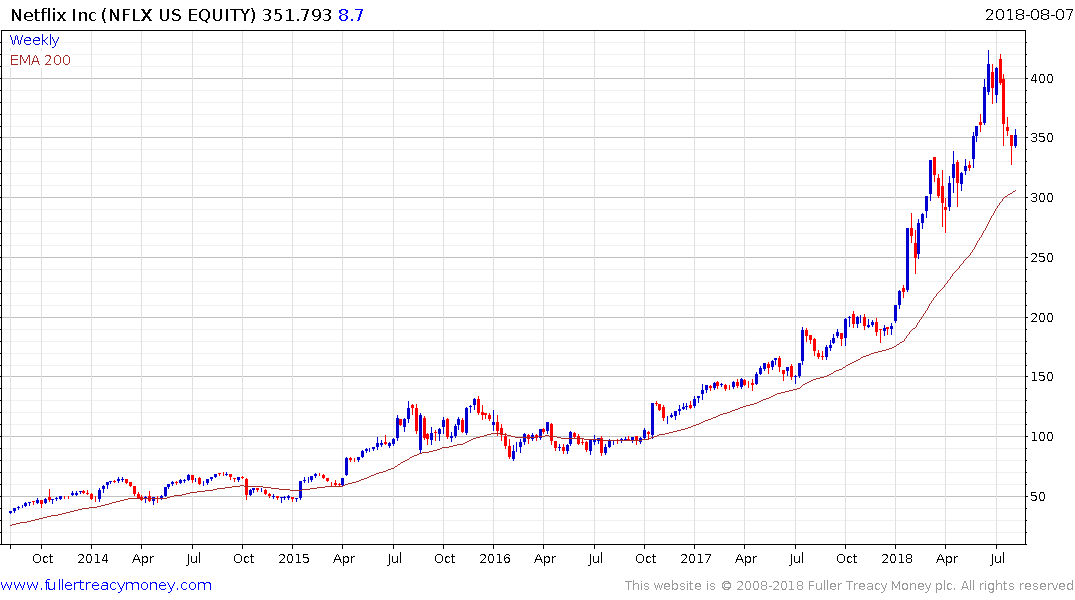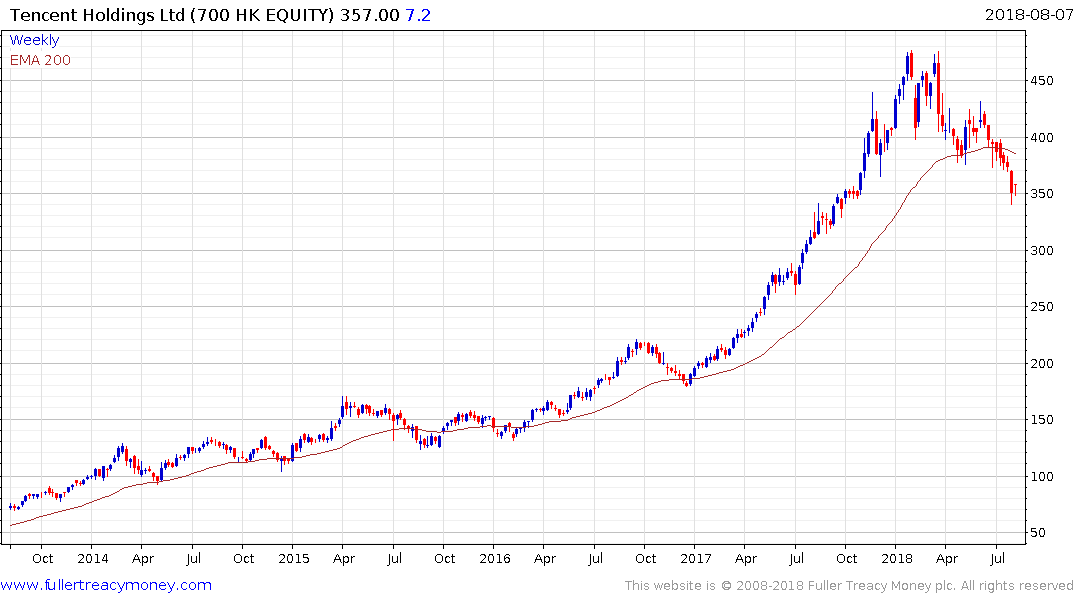 The primary arguments for an unwinding of enthusiasm for technology shares is probably related to the sharp reactions posted by Facebook, Netflix and Tencent. The continued strength of shares like Apple, Amazon, Microsoft and Alphabet suggests a further narrowing of performance in the world's largest companies.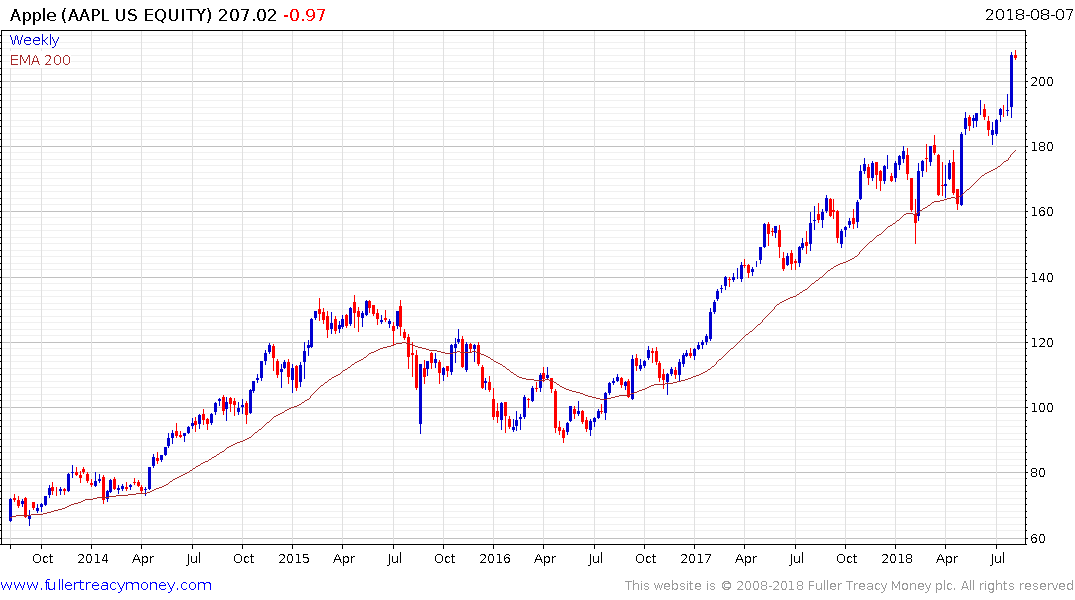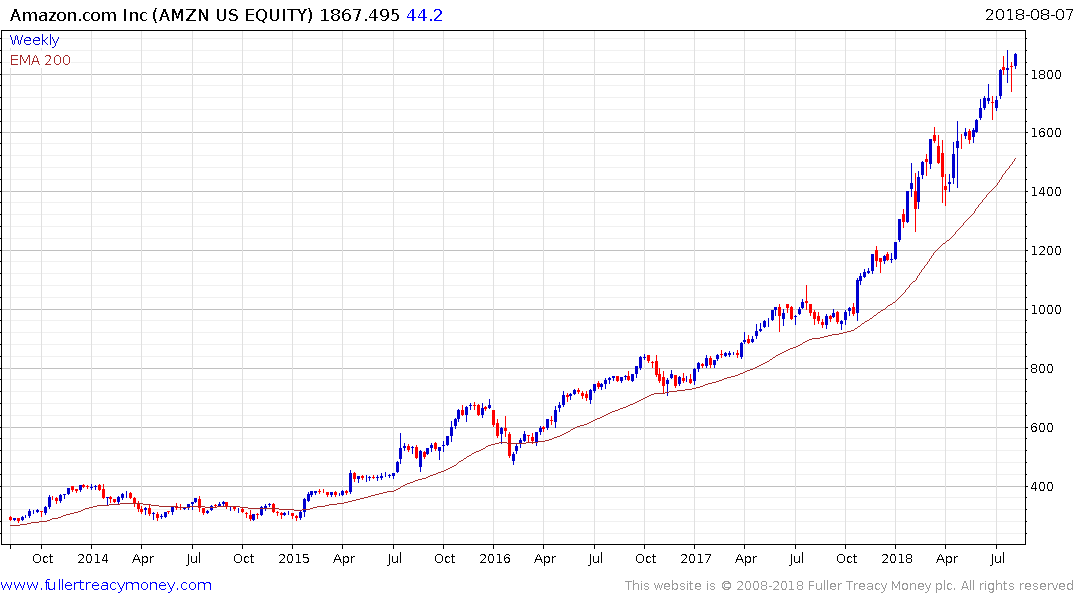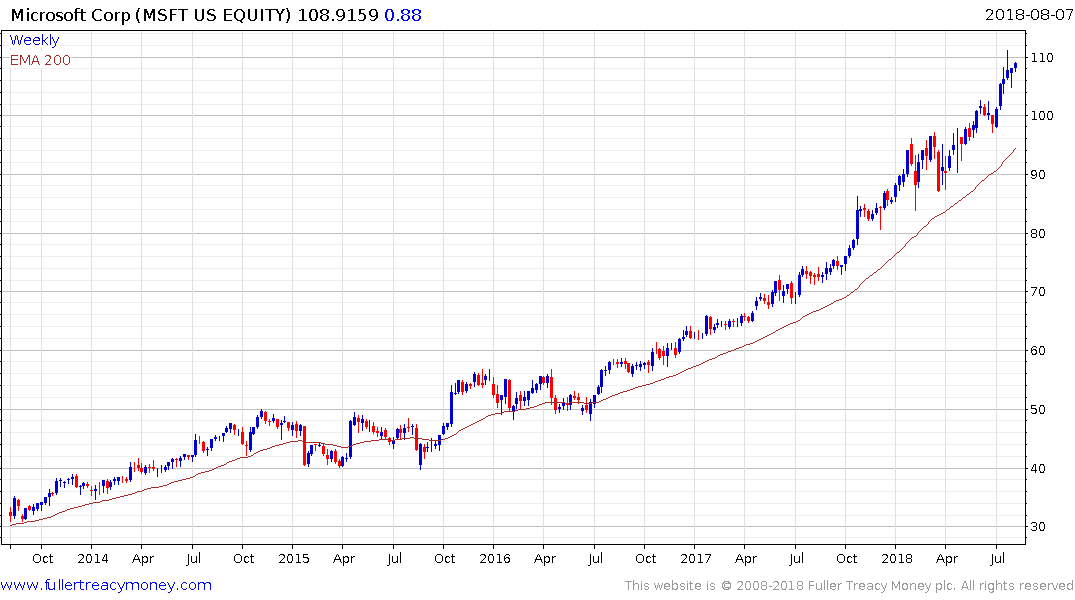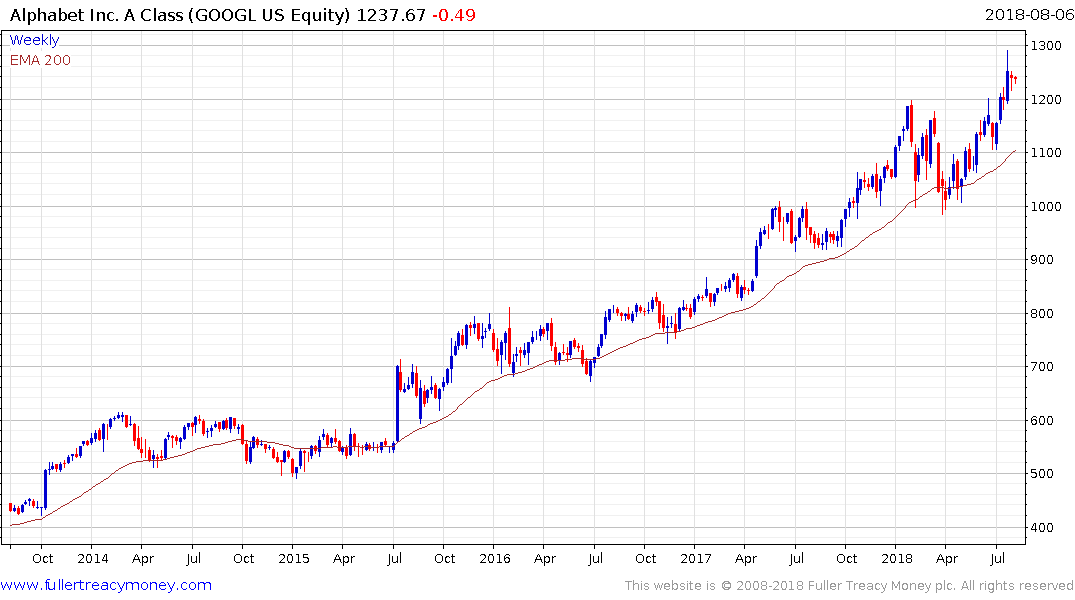 Margin expansion will eventually roll over but the big question investors need to consider is whether there will be an acceleration between now and then? Given the trajectory of the price action that is a growing possibility.
Back to top