More and More, New Drugs Clear the FDA With 'Accelerated Approval'
This article by Abigail Fagan & Mark Kaufman for Undark may be of interest to subscribers. Here is a section:
Today, the FDA is increasingly proactive in bringing drugs to market short of full approval and uses accelerated approval to get new drugs to people suffering from devastating diseases. Since 2003, more than 16 percent (66 of 404) of all new drugs were approved through the Accelerated Approval Program, and it seems to be a more popular option. Between 2003 and 2013, about three drugs were approved each year through this expedited route. But during each of the last three years (through 2016), that number has increased to more than seven drugs per year.

The FDA is candid about its commitment to expedited approval programs — in part to speed up what is often characterized as a notoriously drawn-out and bureaucratic approval process. The agency's former head, Hamburg, wrote about the FDA's intention of getting new drugs to people as "quickly" as possible, and the FDA's new leader, doctor and cancer survivor Scott Gottlieb, bemoans the FDA's slow-moving approval process. While a fellow at the conservative American Enterprise Institute in 2012, Gottlieb lamented the "increasingly unreasonable hunger for statistical certainty on the part of the FDA." And at Gottlieb's confirmation hearing last May, he rejected the idea that speeding up drug approvals would compromise their safety, calling it a "false dichotomy that it all boils down to a choice between speed and safety."

But the increasing reliance on accelerated approval and other means of expediting drug approval have many critics worried — particularly given that the interests most readily served by fast-track approvals are those of the pharmaceutical industry. David Gortler, an associate professor of pharmacology at Georgetown University and a former FDA medical officer, is one such critic. He fears that the drive to get drugs out faster with weaker scientific evidence is already taking a toll — not just on consumers who are taking drugs that should never have been approved, but also on the agency's credibility.
Pharmaceutical companies benefitted from the declining burden of proof required before a drug can be marketed as well as the reduction in political scrutiny under the Trump administration.
Separately, the discovery of CRISPR Cas-9 gene editing techniques has massively increased the pace of experimentation and means that the time to discovery of new drugs has decreased. Together with artificial intelligence and genetic modelling the product pipelines for major and minor pharmaceutical and biotech shares are improving.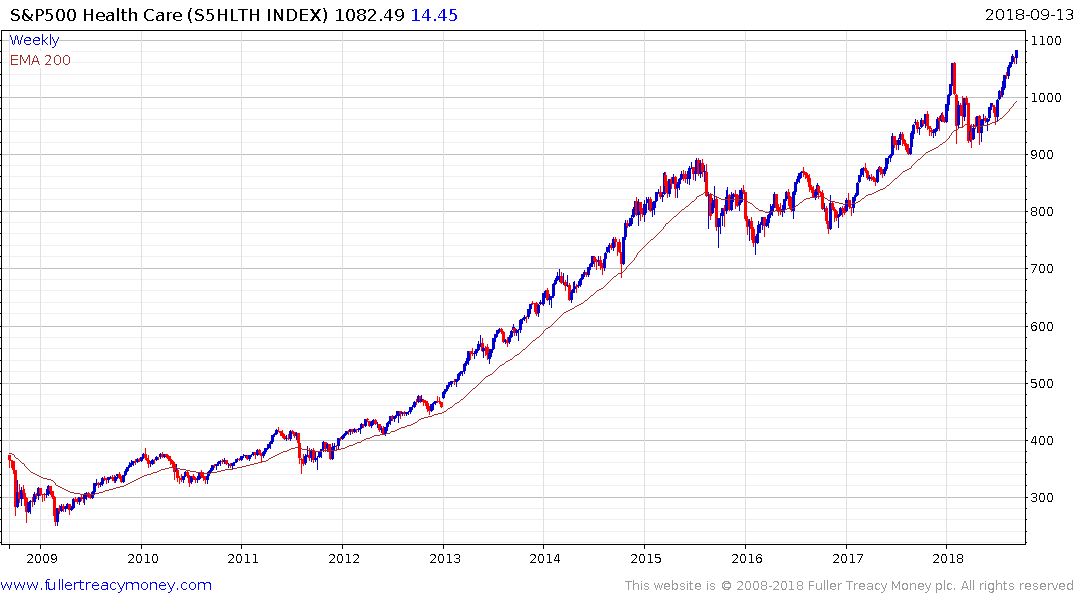 The S&P500 Healthcare Index broke out to new highs in August and continues to hold the progression of higher reaction lows evident since April.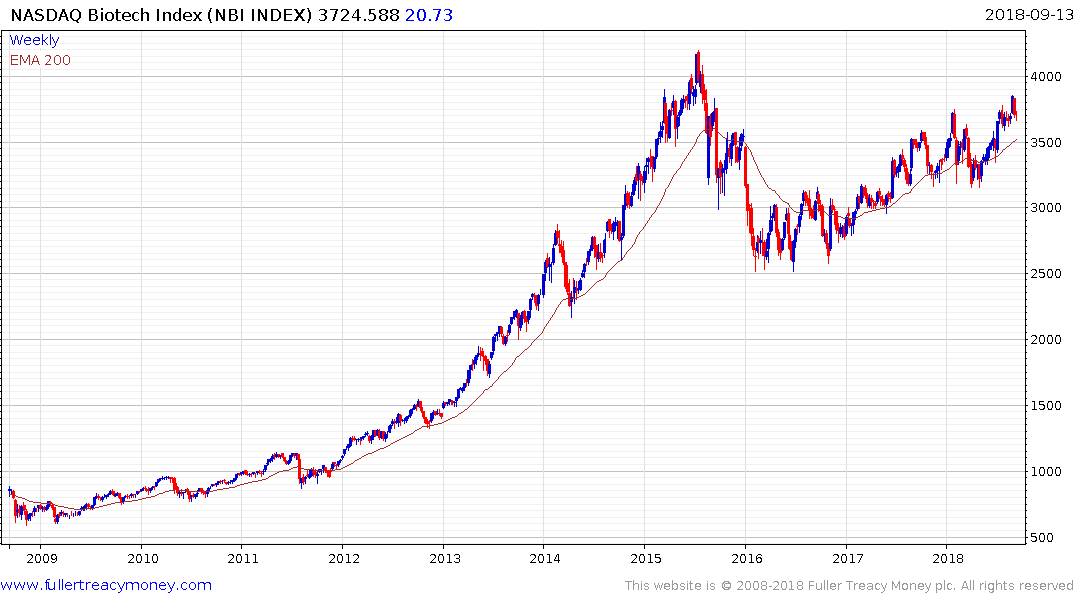 The Nasdaq Biotechnology Index has been trending higher in a choppy manner since early 2016 and is now unwinding its overbought condition relative to the trend mean.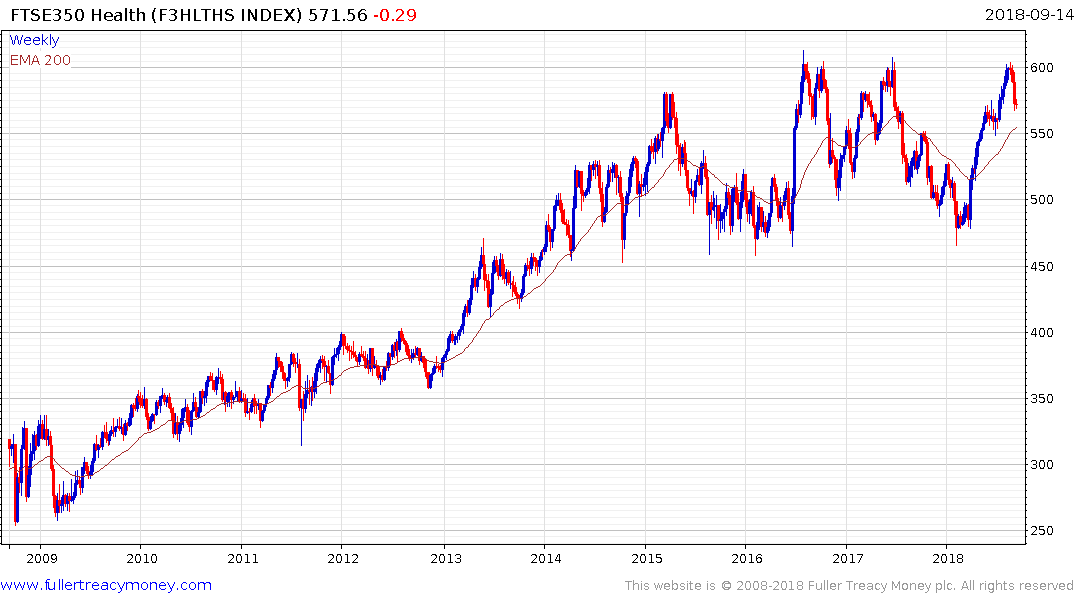 The FTSE-350 Health Care Supersector pulled back the upper side of a 30-month range over the last few weeks and will need to hold the region of the trend mean if medium-erm scope for a successful breakout is to be given the benefit of the doubt.
Back to top