Modi Hopes $27 Billion Bet on Women Will Swing Election His Way
This article by Archana Chaudhary for Bloomberg may be of interest to subscribers. Here is a section:
A record 65.3 percent of India's 260 million women voters cast a ballot in the 2014 polls that swept Modi to the biggest parliamentary majority in three decades. In most states, female turnout has surpassed males in recent ballots. And that is now starting to produce real change: Modi's government has raised expenditure on sanitation and education for girls, provided safer cooking fuels and instituted the death penalty for rapists.

"In 2019, Modi sees women as an important demographic that can help power the party's reelection," said Milan Vaishnav, South Asia director at the Carnegie Endowment for International Peace. "The BJP believes that women will reward the party for their welfare delivery schemes."

The loan program is called Aajeevika (it translates to livelihood), and it was started in the 1990s as a local poverty alleviation program for women's groups in the southern state of Andhra Pradesh. It was adopted country-wide in 2011 under the Congress-led government that Modi ousted three years later.

Once in power, Modi expanded Aajeevika to 622 of India's 640 districts and increased annual outlays by about three times. The federal government makes funds available and local governments oversee implementation—a task made relatively easier with Modi's Bharatiya Janata Party and allies ruling 16 of India's 28 states.
Narendra Modi was the first of the world's populist upstarts to gain power. His appeal to Hindu nationalism in the election campaign is a testament to his continued support for populist causes but also to the electoral math that helped him get elected in the first place. The one thing we can say with certainty is Modi has an understanding that access to credit forms the bedrock of economic development, most particularly in emerging markets. Together with his support for markets and economic development, that makes him the darling of investors.
Polls, while not particularly accurate, continue to favour Modi. If he can hold his majority for a second term, that will be another historic victory which is likely to be viewed favourably by investors.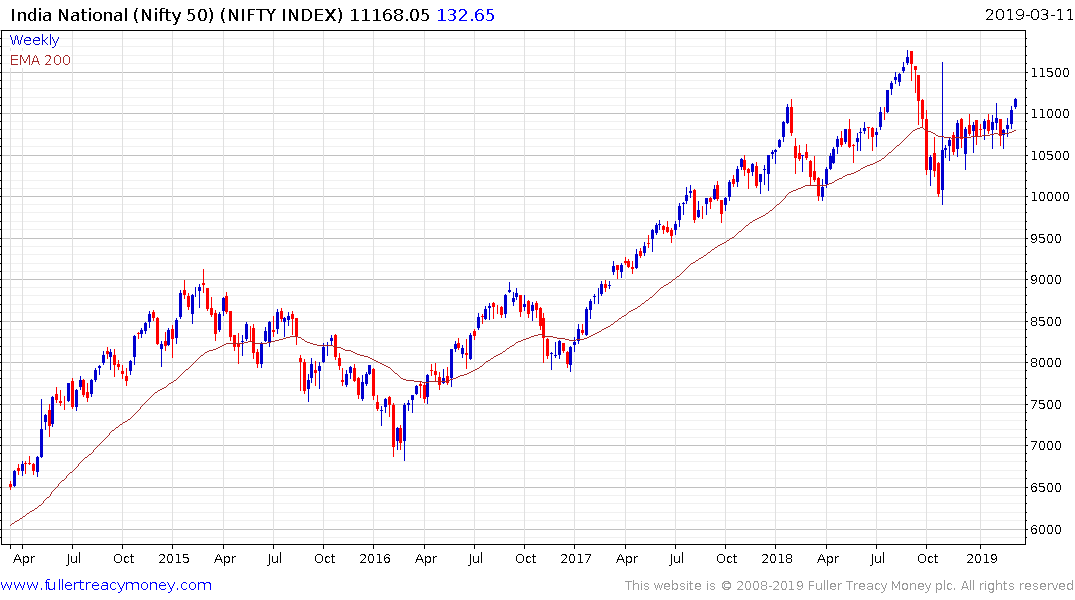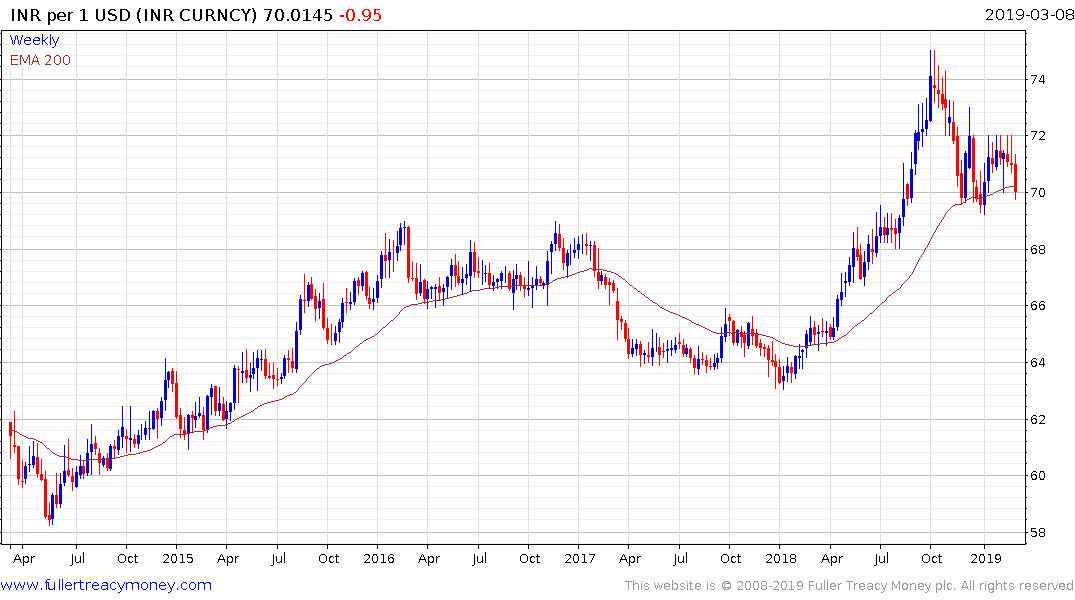 The Nifty Index popped on the upside this morning as it firms from the region of the trend mean, while the Rupee strengthened back test its December and January highs.


The JPMorgan India Trust is currently trading at 6.87% discount to NAV and is firming from the region of the trend mean. A sustained move above 700p would break the more than yearlong sequence of lower rally highs.
Back to top