Merkel wins fourth term but far-right populists make gains
This article by Stefan Wagstyl, Guy chazan and Tobias Buck for the Financial Times. Here is a section:
AfD supporters were jubilant. Alexander Gauland, a party leader, pledged to "hunt" Ms Merkel in parliament and said: "We will take our people and our country back."

The Social Democrats, Ms Merkel's coalition partner, suffered their worst defeat and said they would go into opposition. Martin Schulz, the SPD leader, said it was "a difficult and bitter day for German social democracy".

Official results published on Monday by the federal returning officer gave Ms Merkel's CDU/CSU bloc 33 per cent of the vote. The Social Democrats won just 20.5 per cent. The AfD secured 12.6 per cent.

Under Germany's election system, the parliament will have 709 members compared with 631 during the last session. The AfD is set for 94 seats.

The chancellor, who will remain at the heart of European affairs, benefited from Germany's strong economy and low unemployment record, as well her role as a cautious global leader in an uncertain world, characterised by crises and surging nationalism, not least in Donald Trump's White House.

But she lost many votes, especially in the former communist east, to the AfD as Germans protested against her decision to keep its borders open for more than 1m asylum seekers in 2015-16.
The illusion Germany has been immune to the rising tide of populism was questioned over the weekend with the surge in support for the AfD. That is going to have a profound effect on the cosy environment of the Bundestag which has been the preserve of the major parties for the last sixty years. It is above all going to create a national platform for the AfD to debate its agenda which will likely elicit a policy response from the established parties to try and blunt it.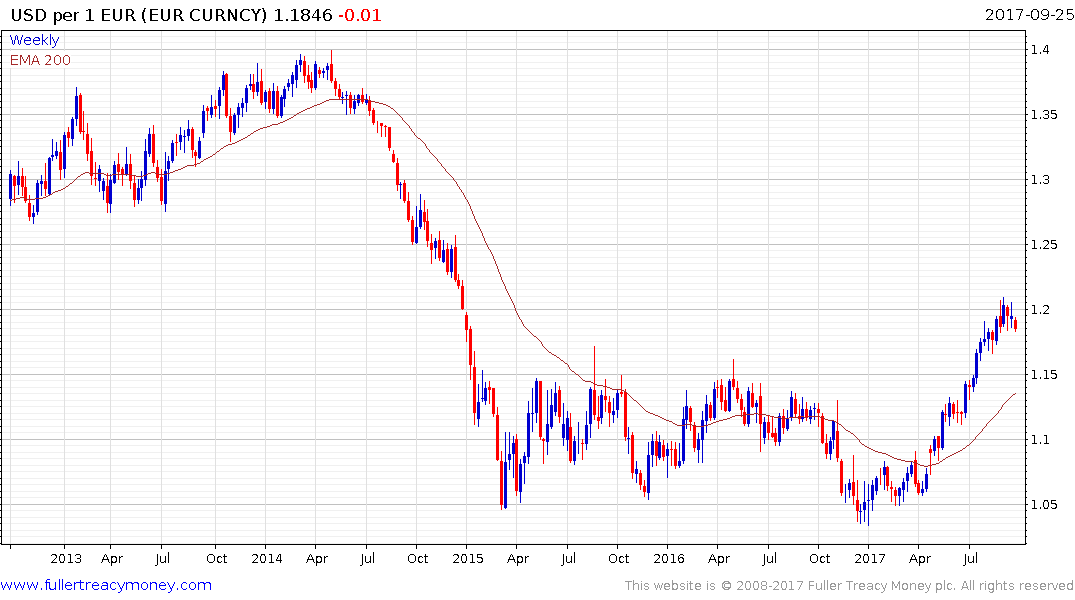 The ECB was quick to state that it will be providing liquidity for as long as the economy needs it. The Euro continues to pause in the region of the €1.20 with increased the potential that a reversionary move is now underway following what has been an impressive move so far this year.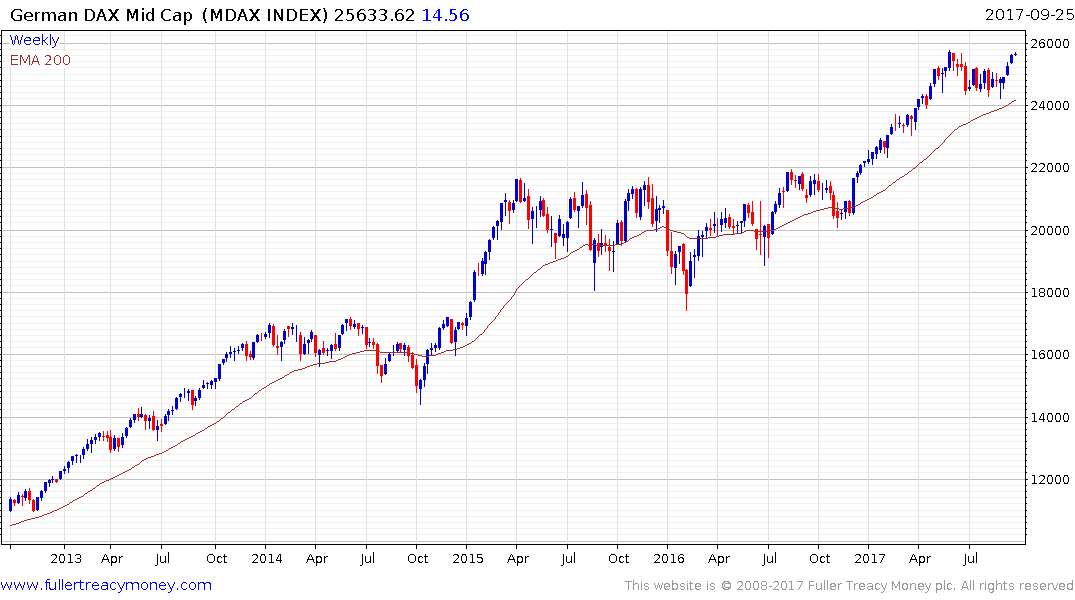 The German MDAX has been consolidating in the region of 25,000 since June and is now testing its peak. A sustained move below the trend mean would be required to question medium-term scope for additional upside.
Back to top