Merkel Says She Prefers New Elections Over Minority Government
This article by Birgit Jennen and Rainer Buergin for Bloomberg may be of interest to subscribers. Here it is in full:
German Chancellor Angela Merkel said she would prefer to go ahead with new federal elections rather than try to form a minority government, as Europe's most powerful leader weighs her options after the collapse of four-party coalition talks late Sunday.

Seeking her fourth term, Merkel is "skeptical" about a minority government as it may not bring about necessary stability and is open to another so-called grand coalition with the Social Democratic party, she said in an interview with ARD television. In the absence of an agreement to secure a majority in Germany's Bundestag, "I'm certain that new elections are the better way," she said.

Disputes among parties over migration and other issues led the Free Democrats to walk out of the talks. German President Frank-Walter Steinmeier urged the country's political parties to return to the negotiating table, saying "those who seek political responsibility in elections must not be allowed to shy away from it when they hold it in their hands."
Small parties face difficult choices when they enter government. If they are to ever have a chance of achieving the change they seek, they have no choice but to enter a coalition. However, they seldom get everything they wanted and are often seen by their voters as sellouts when they fail to achieve lofty goals. Therefore, the fate of small parties is often to taste power but to have their support evaporate at the following election. That is as true of the Liberal Democrats in the UK as it is of many small parities in the Eurozone.
The Free Democrats will be aware of the cost of failing to come back with a deliverable from negotiations suggesting there a real possibility Germany will need to hold a fresh election.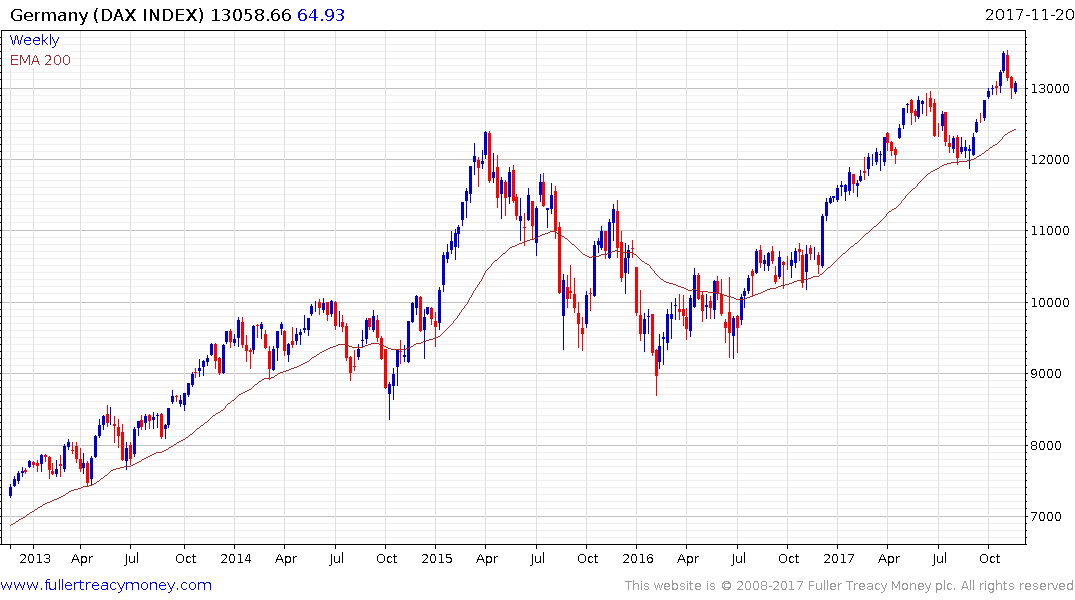 Like the majority of European stock markets, the German DAX Index has at least partially unwound its overextension relative to the trend mean. It steadied today from the 13000 area and a sustained move below the 200-day MA would be required to question medium-term scope for additional upside.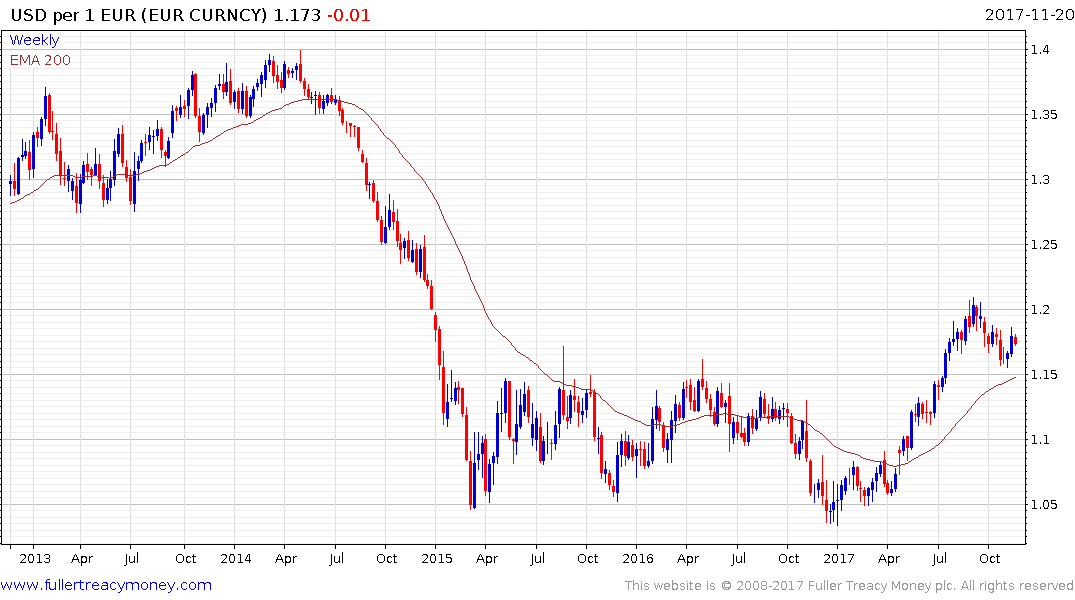 The bounced from the region of the trend mean last week and is now testing the three-month progression of lower rally highs. It will need to continue to hold the €1.15 area if potential for additional upside is to be given the benefit of the doubt.
Back to top