May's Cabinet Reshuffle Goes Horribly Wrong
This article by Kitty Donaldson and Tim Ross for Bloomberg may be of interest to subscribers. Here is a section:
Following a breakthrough in Brexit negotiations late last year, May starts 2018 in a stronger position than she has enjoyed any time since her disastrous general election performance, which saw the Tories lose their Parliamentary majority.

Even so, as Brexit continues to dominate British politics, May must strike a delicate balance by maintaining equal numbers of euroskeptics alongside those advocating for close ties to the European Union.

Brandon campaigned against the U.K. leaving the EU, subsequently accepting the result of the 2016 referendum.

Meanwhile, we analyzed what the unexpected departure of the experienced James Brokenshire as Northern Ireland secretary could mean for Brexit given that the border issue is one of the trickiest in negotiations. Read about it here.
The nature of coalitions is they offer outsized influence to small parties who subsequently fail to achieve the majority of their aims despite the lift power gives to their profile. The Liberal Democrats in the UK and the Labour Party in Ireland are both good examples of the dangers of power for small parties.

The DUP on the other hand is in a rather privileged position since it can rely on a largely captive electorate that supports a hardline adherence to long-established principles.

As long as the Party delivers on strengthening the union between Northern Ireland and the rest of the UK it is virtually assured of continued support. Negotiations will inevitably be difficult and Karen Bradley is in for a steep learning curve. As long as the DUP plays a pivotal role in negotiations the potential for a hard Brexit can be deemed to be less likely since it supports both more autonomy and no borders.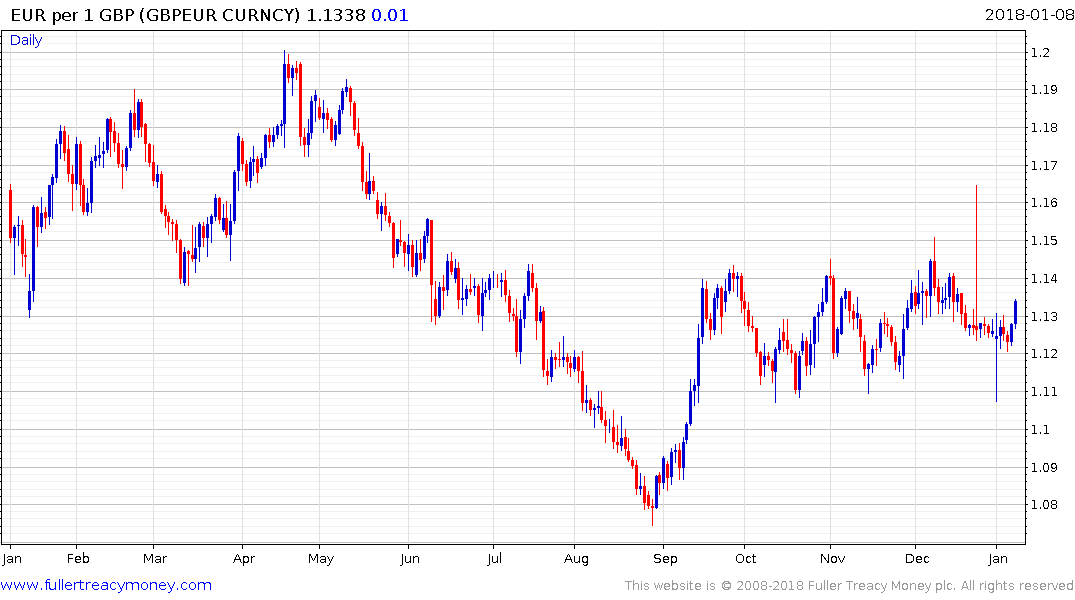 The Pound bounced over the last two sessions from the region of €1.12 and a sustained move below that level would now be required to question current scope for continued higher to lateral ranging.
Back to top