Markets, Mergers & Megadeals
Thanks to a subscriber for this chart illustrated report from Deutsche Bank which may be of interest. Here is a section:
By various metrics, M&A affordability is currently very high for most U.S. and European corporates

Over 75% of U.S. and European corporates have earnings yields above their 10 year cost of debt, while over 60% have free cash flow yields (vs market cap) above their 10 year cost of debt, implying a more affordable M&A financing market

In fact, the cost of corporate debt is so low that acquisitions financed using low cost debt provide very high purchasing power relative to valuations of targets

And

Organic earnings growth in this cyclical recovery has trailed the growth in previous recoveries

Many companies remain constrained by low organic growth and therefore view M&A as a key strategic differentiator

To this end, divergent global growth and increased shareholder activism is reshaping corporate strategy
Here is a link to the full report.

The benign environment that has been characterised by abundant liquidity, low interest rates and a slow and steady recovery has been wonderful for raising capital for buying back shares, increasing dividends and acquiring other companies.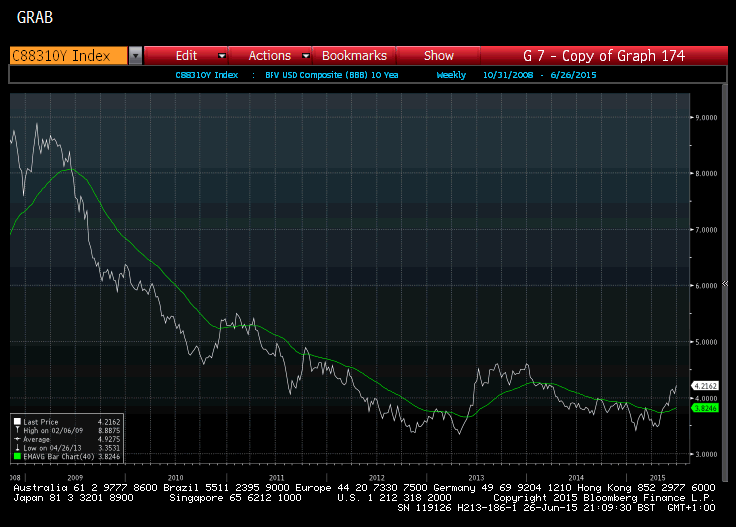 The fact BBB yields are up 75 basis points since January helps to explain the rash of deals announced over the last few weeks. There is a growing fear that the window of opportunity for availing of cheap credit is closing.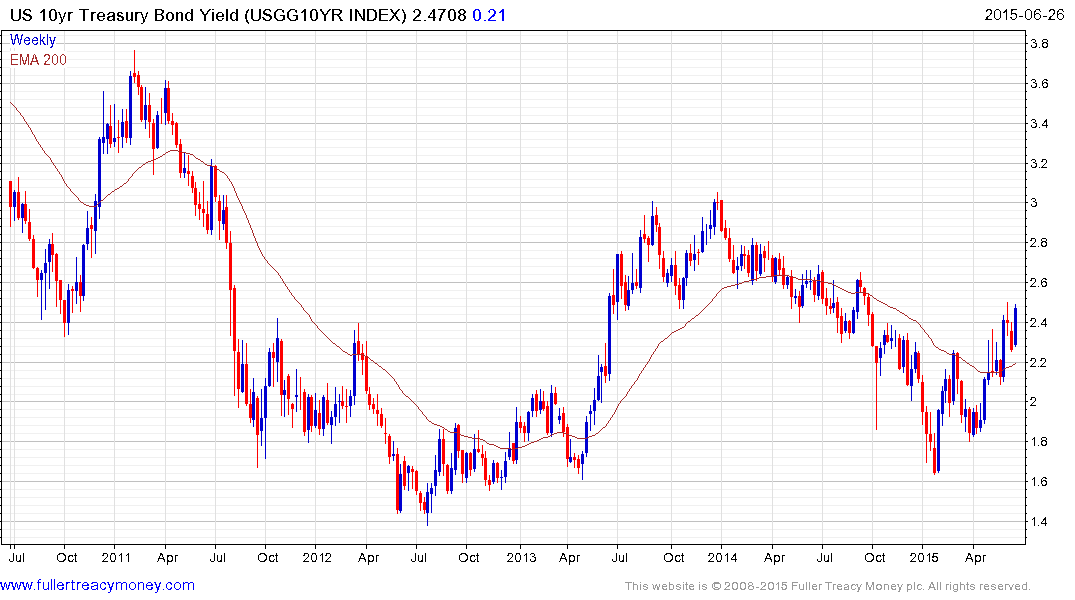 10-year US Treasuries yields have rallied to break a yearlong progression of lower rally highs and remain in a consistent short-term uptrend. A sustained move below 2.25% would be required to question current scope for continued upside.
Back to top