Mapping the Global Migration of Millionaires
Thanks to a subscriber for this article by Nick Routley for Visual Capitalist. Here is a section:
Time-honored locations – such as Switzerland and the Cayman Islands – continue to attract the world's wealthy, but no country is experiencing HNWI inflows quite like Australia.

The Land Down Under has a number of attributes that make it an attractive destination for migrating millionaires. The country has a robust economy, and is perceived as being a safe place to raise a family. Even better, Australia has no inheritance tax and a lower cost of health care, which can make it an attractive alternative to the U.S.

In 2018, Australia jumped ahead of both Canada and France to become the seventh largest wealth market in the world.

Greece, which was one of the worst performing wealth markets of the last decade, is finally seeing a modest inflow of millionaires again.
People move for all sorts of reasons but chief among them are to either benefit from the tax and economy of the destination country, to find a better place to rear children and escape an overbearing or overtaxing regime.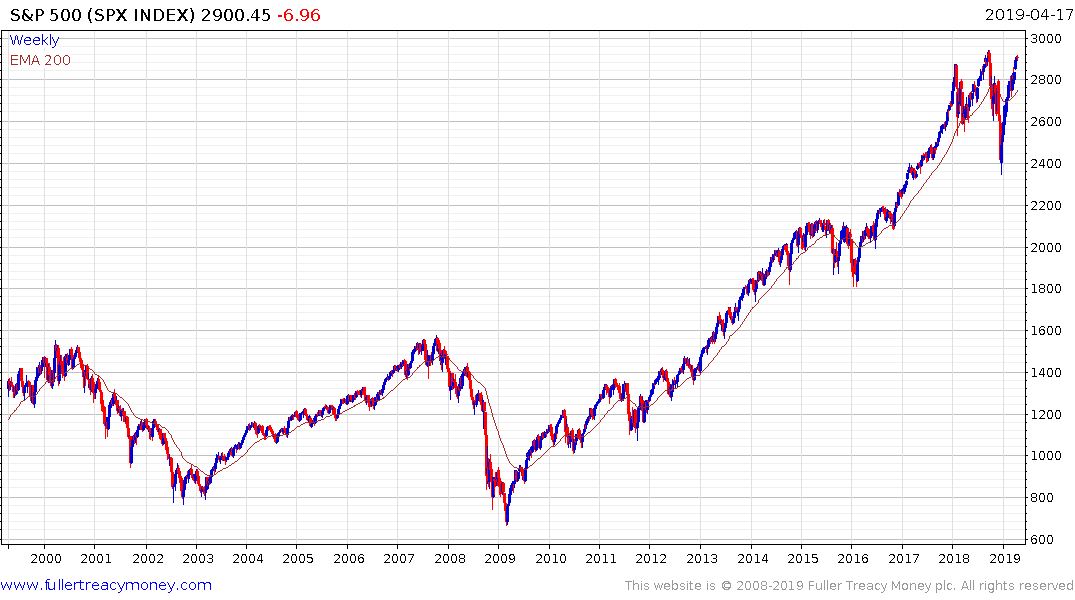 Personally, I moved to the USA because of its open welcome for people of all races, the weather, the time zone, the attractive tax structure for businesses as well as my belief that Wall Street is in a secular bull market. I've since learned the USA is one of the most attractive tax havens for overseas investors.
Meanwhile, there are a number of countries on Europe's periphery where property is still inexpensive even as economic recoveries gather pace. There was an article last week about how whole hamlets are for sale in Spain and while the fire sales of Greek property are not over there has been a lot bargain hunting in the last few years. https://www.bloomberg.com/news/articles/2019-03-29/ghost-villages-for-sale-as-spain-fights-rural-desertification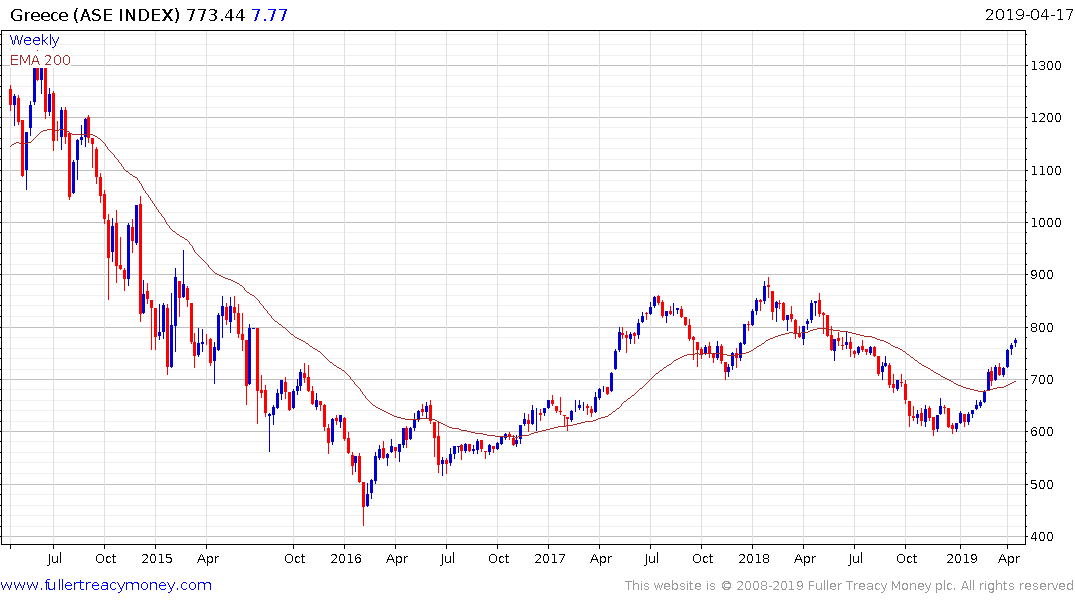 The stock market remains on the recovery trajectory, supported by debt forgiveness and continued ECB support for the sovereign debt markets.
Australia's economy, standard of living, education and healthcare systems and wonderful food scene are attractive to vast numbers of people from all over the world. The well-developed services sector coupled with the country's considerable commodity exports have shielded the economy from trouble for decades. The high price of housing in the major cities is probably the only deterrent for most migrants.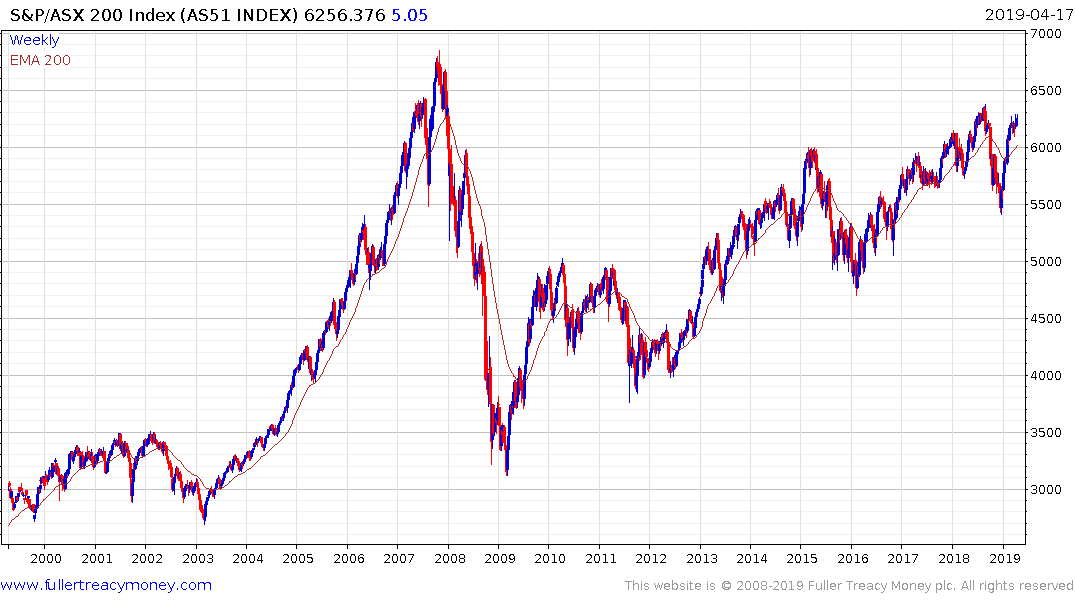 The stock market has ground it was back to test the 2007 peak over the last decade but a lot of that performance has been attributable to the weakness of the Australian Dollar.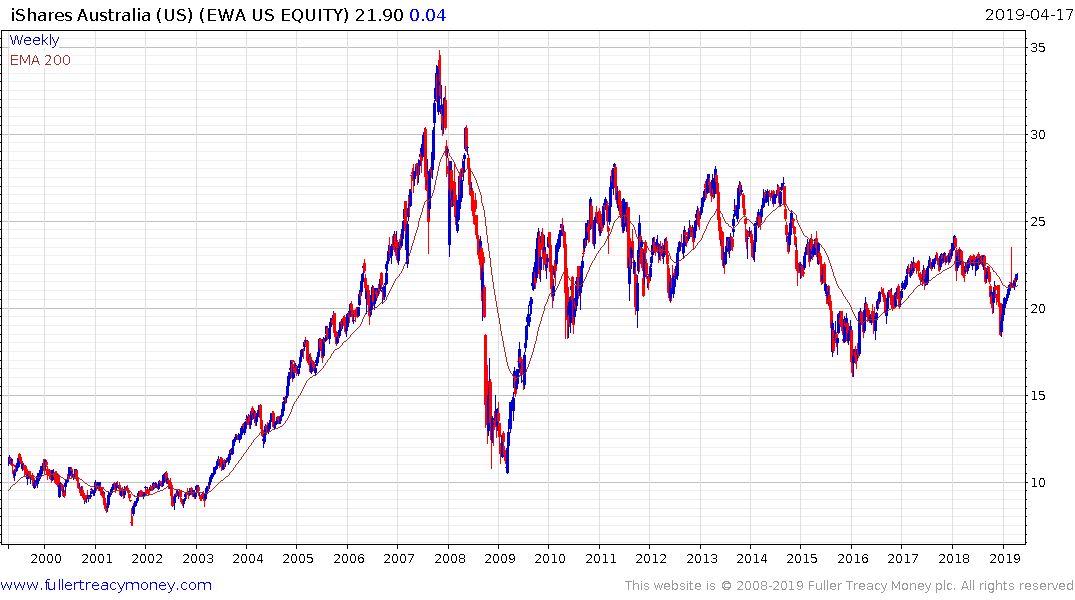 The currency is back testing its sequence of lower rally highs and will need to sustain a move above trend mean to confirm a change of trend.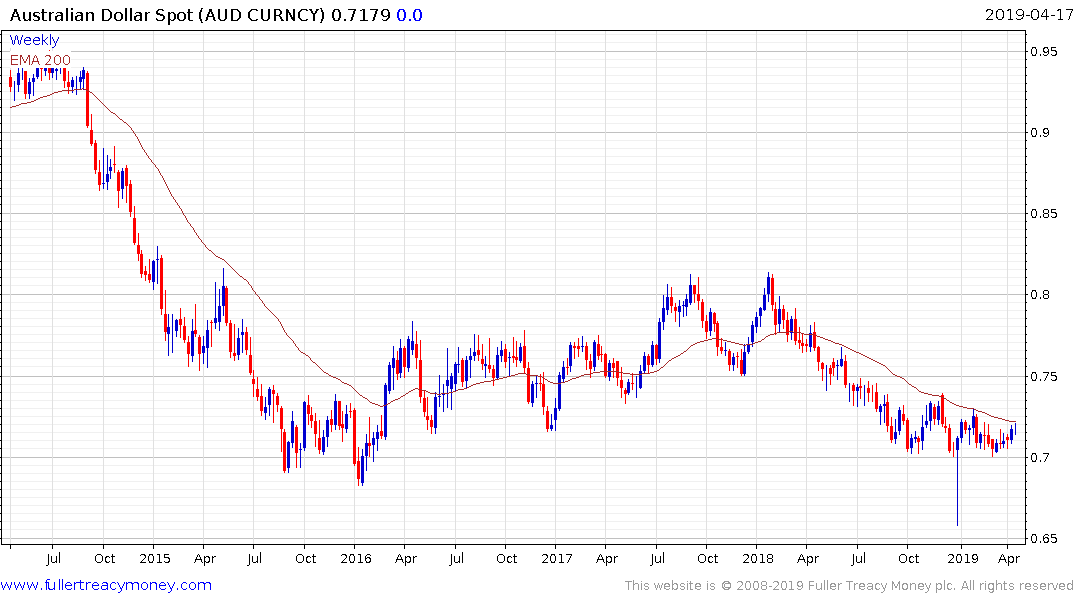 Back to top