Macro Morsels February 27th 2018
Thanks to a subscriber for this report from D. Harding at Maybank dated the 17th, which may be of interest. Here is a section on commodity led inflation or vice versa:
Here is a link to the full report.

Here is a section:

Commodities can be the beneficiary of higher bond yields especially if long-term interest rates rise. Bloomberg columnist Shelley Goldberg points out that the US 10-year Treasury yield is one of the best metrics for determining the direction of commodity prices:
Should long-term rates rise enough that inflation becomes a concern, investors will turn to commodities like gold and crude oil as havens. In addition, governments of heavy commodity importing nations may hoard inventory as they did in 2008, severely driving up prices of commodities such as wheat and copper. And portfolio managers will turn to commodities as a way to diversify as they sell equities, which tend to suffer in high-interest rate environments as borrowing costs for businesses rise.
My view – The Continuous Commodity Index has been ranging for the 16 months. On the weekly chart it has Type-2 bottom with righthand extension characteristics or what I would consider a first step above the Type-2 bottom.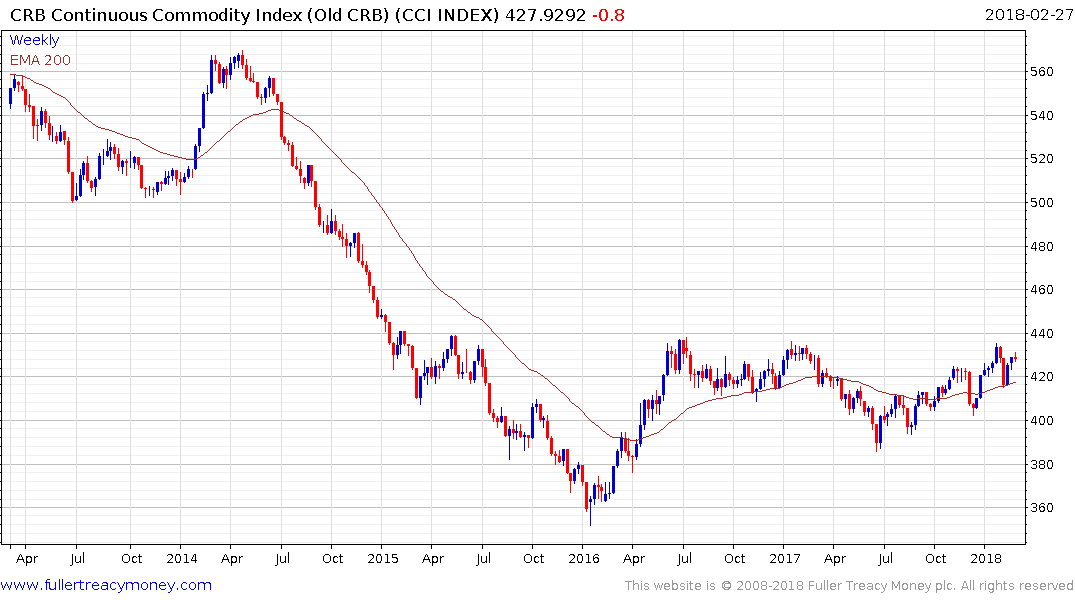 That ranging is despite the breakout crude oil made above $60 and the continued strength of the industrial metal complex. The reason the Index has been ranging is because of the under performance of the agriculture sector. However, there are increasing signs of strengthening in the prices of corn, soybeans, wheat and cotton. Meanwhile laggards within the metals sector such as gold, silver, platinum and nickel are all showing signs of renewed vigour.
Sugar prices have lost downward momentum while coffee has yet to demonstrate a credible return to medium-term demand dominance.
On aggregate, the balance of probabilities suggests the range will be resolved with an upward break and that could be stoke inflationary pressures which investors are becoming increasingly sensitive to, not least because of the large quantity of bonds due to be sold and rescheduled over the coming years.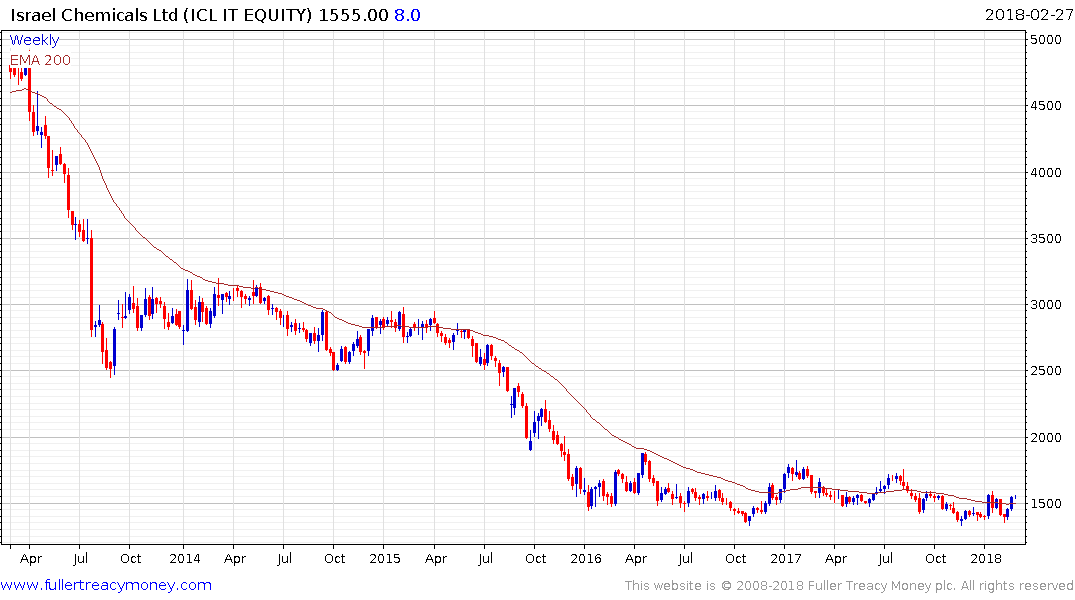 Israel Chemicals has base formation characteristics.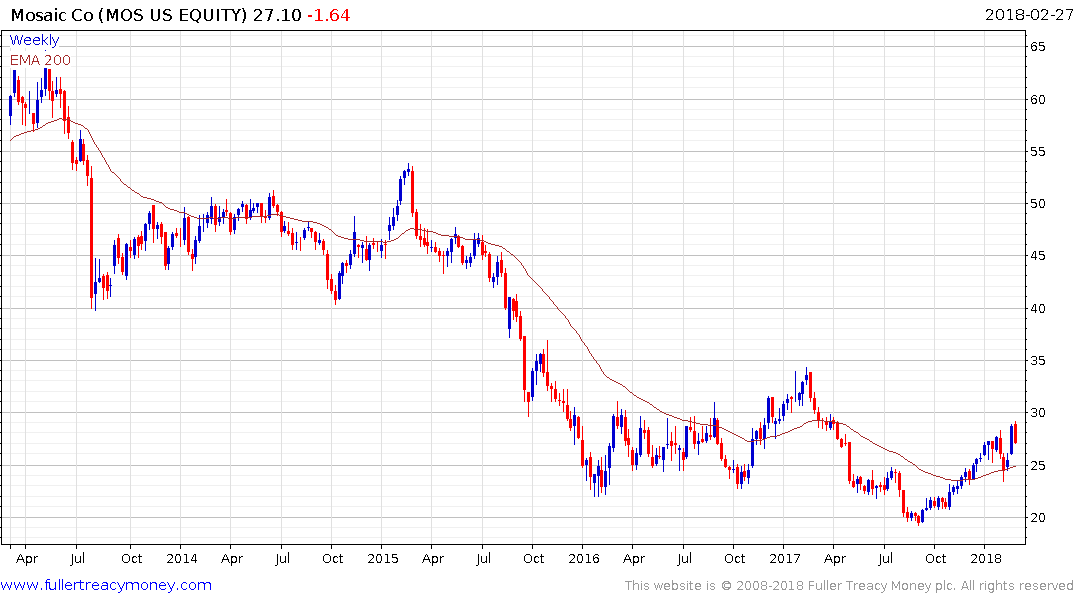 Mosaic continues to hold a progression of higher reaction lows.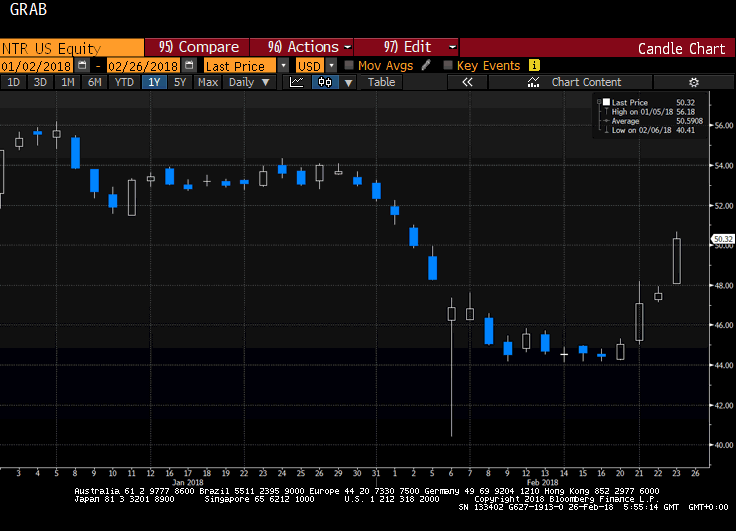 Nutrien, which resulted from the merger between Potash Corp of Saskatchewan and Agrium is rallying from its February low.
Back to top