Lynas looks to WA, not Wesfarmers, for its Malay solution
This article by Hamish Hastie, Colin Kruger and Darren Gray for the Sydney Morning Herald may be of interest to subscribers. Here is a section:
"These discussions are preliminary in nature and no formal submission for any change has been presented to the EPA," a spokeswoman for the agency said.

The discussions could help solve the problems in Malaysia which threaten the company's future, and made it vulnerable to what analysts and investors described as a low-ball bid from Wesfarmers on Tuesday.

Lynas faces an uncertain future after the Malaysian government imposed strict new conditions on its billion-dollar Malaysian operation which could force it to shut down in
September.

This includes the permanent removal of a residue with naturally occurring radiation, Water Leached Purification Residue (WLP), from Malaysia.

According to institutional investors, Lynas discussed plans last month to relocate some of its rare earths processing back to Western Australia. All processing is currently handled
in Malaysia.

Lynas chief executive Amanda Lacaze denied there was any plan to extract and retain the controversial WLP residue in WA - the state where it is mined - but did confirm it planned to expand its processing operations outside of Malaysia.
A great deal of capital was invested in new rare earth metal projects after the price spike caused by China limiting exports in 2010. Lynas is the only one of those that made it to production and refining of heavy rare earth metals.
However, the above story highlights why China was able to dominate global production of the metals. The refining process is extremely polluting, with significant radioactive by-products, which most countries have no appetite to deal with. China on the other hand prioritises growth, self-reliance and technological innovation over NIMBU arguments. Therefore, the only way we are going to see a competing centre of production survive is if national governments make the sector a priority.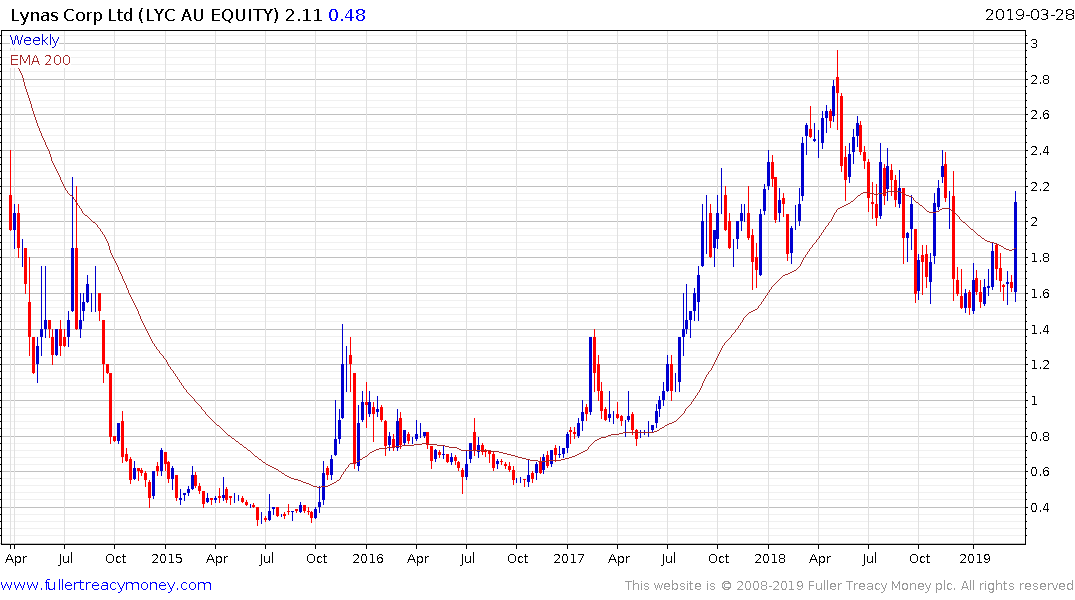 Lynas popped on the upside today but need to hold the low near A$1.50 if support building is to continue to given the benefit of the doubt.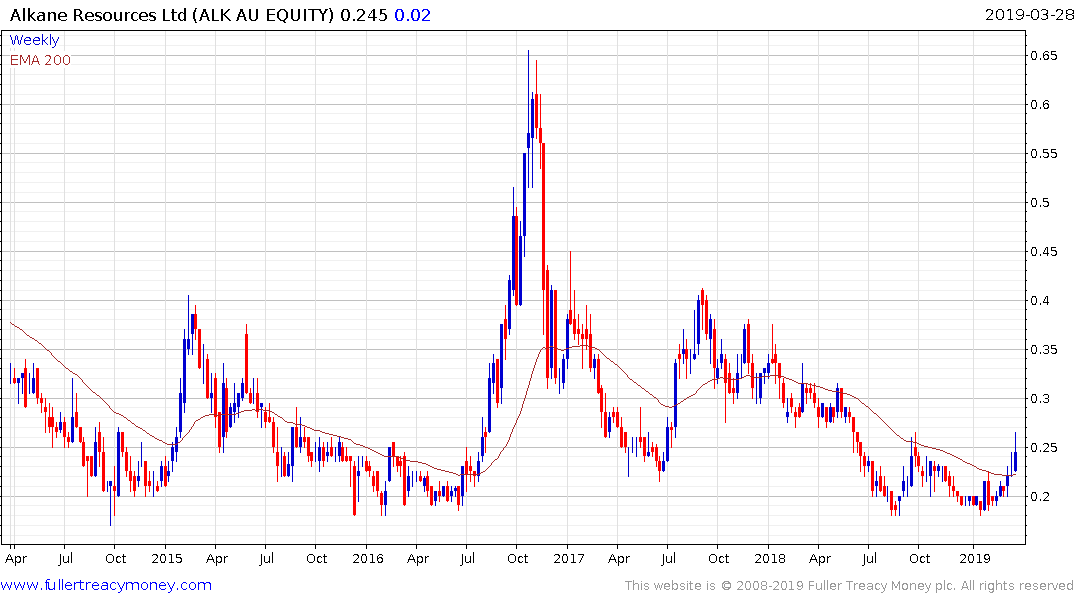 Alkane Resources is using the proceeds from its gold mine to develop a rare earth metals mine in New South Wales. The share is at the upper side of a six-month range within a broader five-year base formation.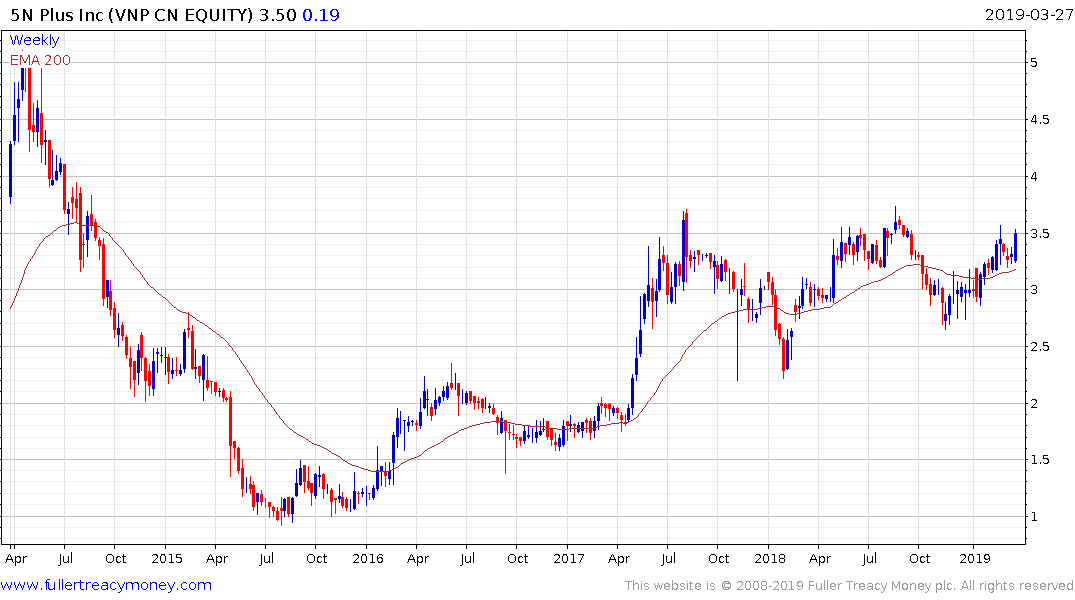 While looking at rare earth metals miners I happened upon minor metals provider 5N Plus which produces tellurium, cadmium and zinc in high purities. The share is testing the upper side of an 18-month range, within a broader six-year base.
Back to top