Luxury Stocks Sink as China's Comments on Wealth Cause Jitters
This note from Bloomberg may be of interest to subscribers. Here is a section:
Luxury stocks sink in Europe, dragging the Stoxx 600 Index lower, after Chinese state media said President Xi Jinping offered an outline for "common prosperity" that includes income regulation and redistribution, putting China's wealthiest citizens on notice.

LVMH -4.3%, Burberry -4%, Kering -3.5%, Hermes -3%, Richemont -2.2%

"This is a rather nervous market reaction to leadership statements in China about the 'third wealth redistribution,'" Bernstein analyst Luca Solca says in an email

"I am not sure there is necessarily a lot to fear from that," he adds. "Time will tell"

NOTE: Since Xi took office in 2012, the ruling party has made it a priority to end poverty and build a moderately prosperous society, goals that the party sees as central to promoting well-being and strengthening its governance

Income inequality in the country is wide -- the richest 20% earn more than 10 times poorest 20% -- and hasn't budged since 2015
Bernard Arnault is now the wealthiest individual in the world. That's a significant achievement considering the products his companies sell haven't exactly changed the world. Instead, the world has changed so there are enough nouveau riche to purchase the products amid the illusion of supply inelasticity.
The Gucci store on Rodeo Drive did a roaring trade during the pandemic because the $600 additional unemployment benefit gelled conveniently with the price of a pair of loafers. Luxury brands were among the primary beneficiaries of stimulus money so it is reasonable to question whether the pace of sale growth can be sustained as the tide of excess cash recedes?
That consideration is independent of the latest Chinese efforts to clamp down on conspicuous consumption. The original ambition of creating a moderately prosperous society focused on growth at all costs. Currently the focus is on shutting down the growth of anyone who exceeds modestly successful ambitions. In an attempt to curtail extraordinary wealth, the government is attempting to raise the base living standard. What they do not understand is people will only work hard if they can dream of a much better existence for themselves and/or their children.
The "lying down" movement is not simply about the checking out of the rat race, it is a form of revolution about overarching intrusion on one's personal world and the removal of the potential to succeed in an outsized manner. It's also a result of resignation at the rising cost of housing and never being able to afford a home regardless of how much one saves.
Another way of thinking about it is this is China's hippie-led social revolution with all the implied difficulty of the old guard refusing to give young people their say. Democracies are messy, but have built-in self-correcting mechanisms. Authoritarian regimes have no such flexibility.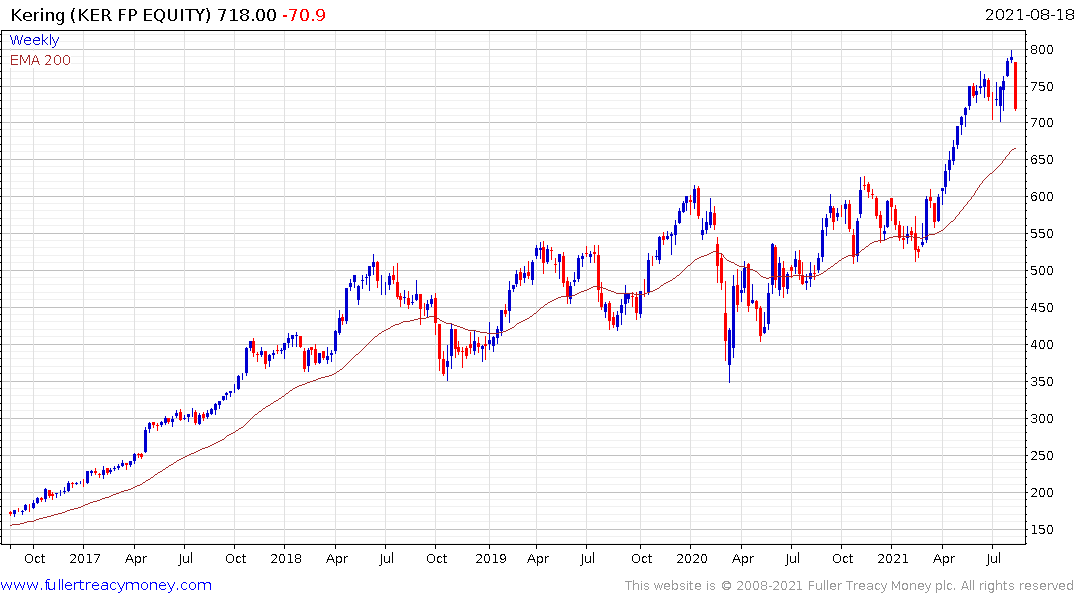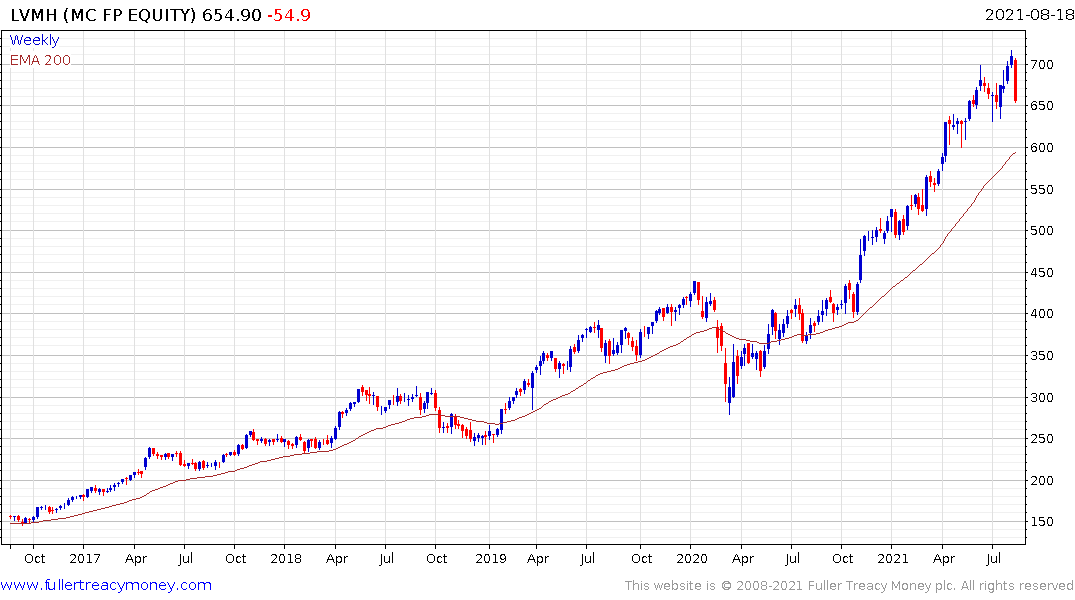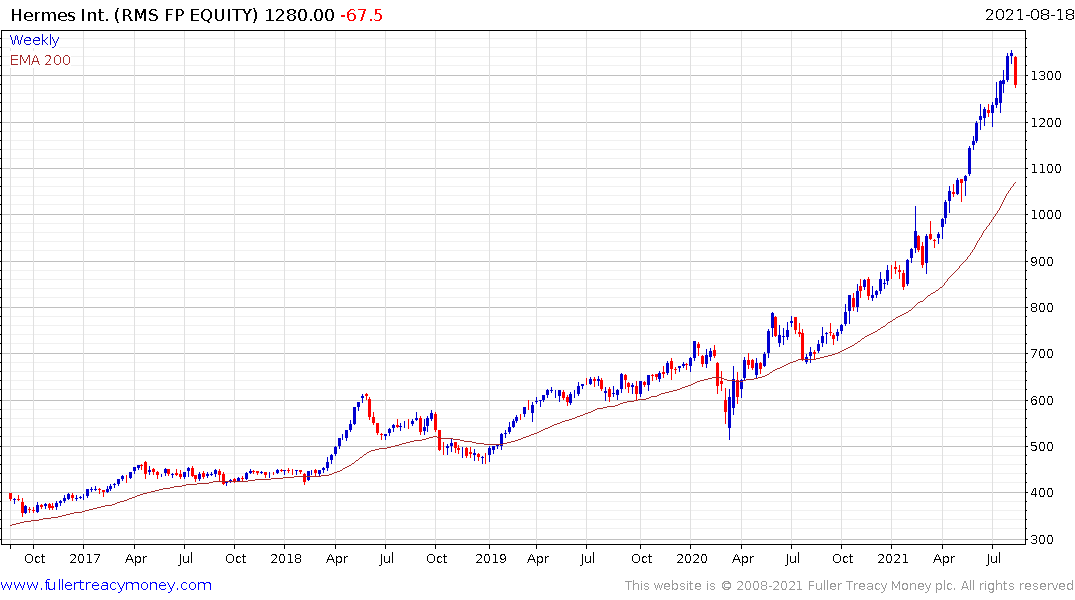 These are the largest downward dynamics on luxury shares in months and suggests at least a near-term peak for the sector. That further highlights the requirement for additional outsized stimulus to support sales. Without there is significant scope for retrenchment.
Back to top