Lumber falls limit 3 days in a row
The futures market is dictated by a set of rules that control trading. Two of these are margin rates and daily limits. When prices accelerate in either direction the exchange has the option to change either the limits or the margin rate in order to increase or decrease the cost of trading which then acts as a catalyst for reversal.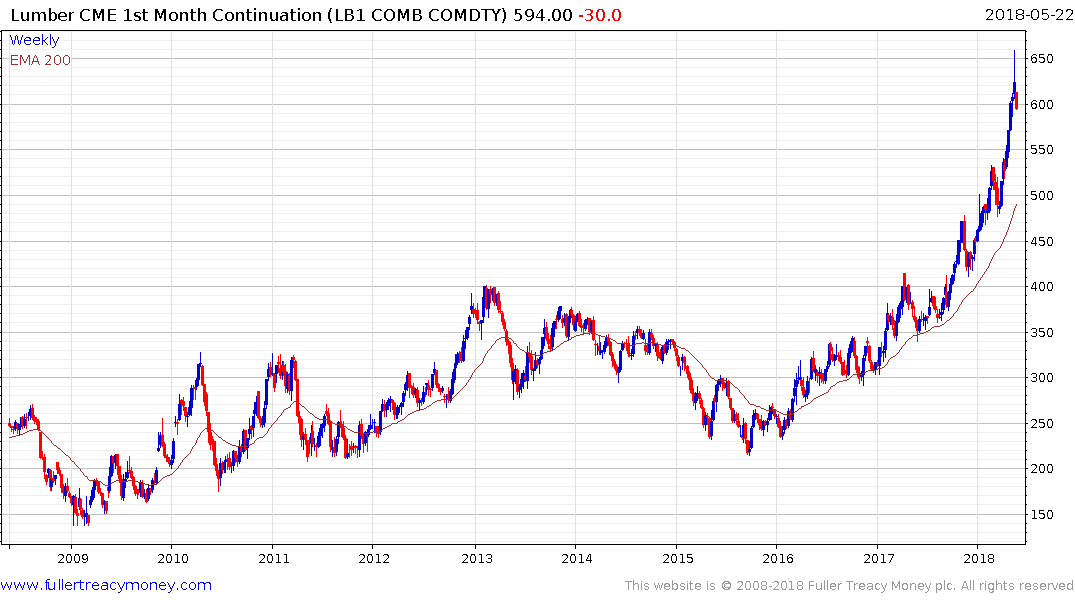 The CME experimented with widening the limit on the 15th and increased it by 50% to $15 on Friday. Following an initial surge to new highs, the price closed limit down forming a downside key day reversal. Today is the third consecutive day the price has been limit down. The price opened limit down today suggesting traders are liquidating positions.
In the course of the uptrend, reactions of between $50 and $60 were "normal". This is now a $55 reaction from the peak, so the price would need to rally tomorrow, and in a dynamic fashion, to question medium-term top formation completion.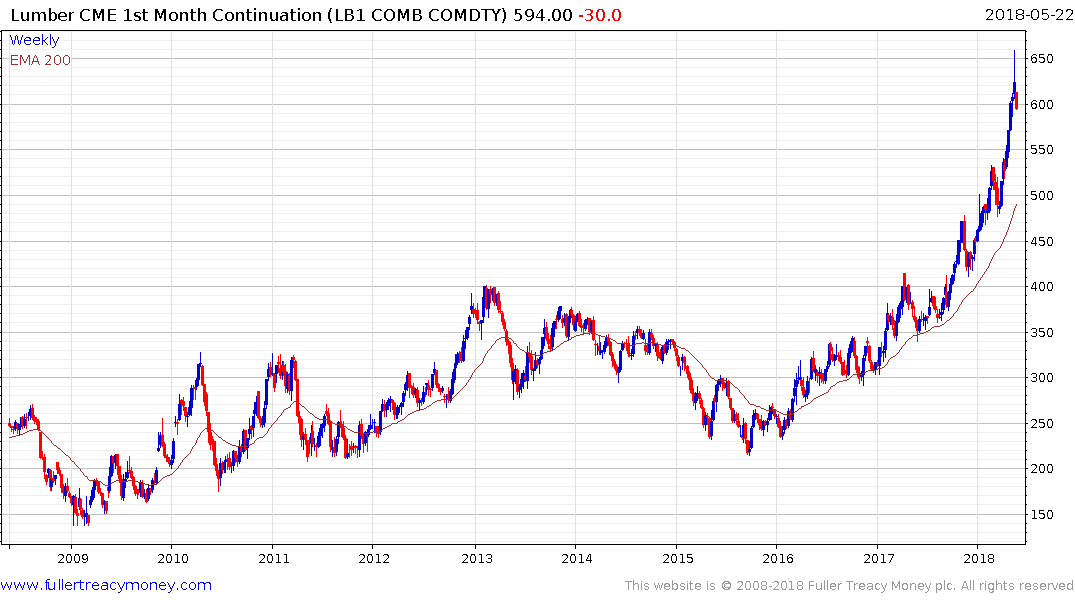 The iShares Global Timber & Forestry ETF retested its peak yesterday today and has show little sign of selling pressure. A sustained move below $80 would be required to break the short-term progression of higher reaction lows and the unfolding of a reversion towards the mean.
Back to top