Lucid Motors kicks off market debut with EV factory expansion plans
This article from Techcrunch.com may be of interest to subscribers. Here is a section:
The company is also planning on bringing more of the component production in-house, including major pieces such as the body panel stampings, the spokesman added. These parts were being handled by an external supplier.

The Casa Grande City Council approved the plans to expand the nearly 1 million-square-foot space in March. The first phase of the factory, which cost around $700 million to construct, went up in a record 12 months after breaking ground. Lucid has said that it wants to expand production capacity from around 30,000 vehicles per year to up to 400,000.

Lucid has had a long, sometimes tenuous road to the public market. The company first set its sights on bringing an electric sedan to production as early as 2018, but it quickly hit funding challenges that pushed this timeline further and further back. Lucid received major funding in 2018 with a $1 billion investment from Saudi Arabia's sovereign wealth fund, which continued to be its largest shareholder throughout Lucid's merger with special purpose acquisition company Churchill Capital IV Corp.

That merger hit a bit of a hiccup last week when the company failed to garner a sufficient number of votes on a key proposal — likely due to the rise of retail traders and malfunctioning spam filters, executives said in an investor call.
The adage that imitation is the sincerest form of flattery is particularly true for the electric car market. Tesla's success in both creating a product people want and monopolising the sale of carbon credits, often directly to is competitors, has bred a large number of imitators.
The argument runs that since electric vehicles have a lot fewer moving parts, the moat enjoyed by legacy producers is considerably narrower than it was in the past. However, there is no getting around the fact that producing a vehicle from scratch is capital intensive.
The ability to get funding for all manner of speculative ventures is a product of the extremely low interest rate environment and the thirst for yield that engenders.
Availability of credit is not a guaranteed route to profitability. Tesla had a first mover advantage which allowed it to build its factories and get products into the market with little competition. Every new vehicle has to at least be better/cheaper than a Tesla. That's a high bar.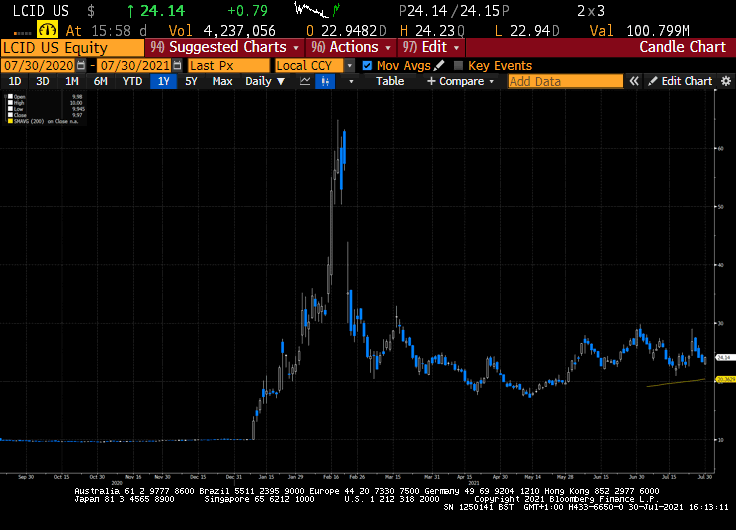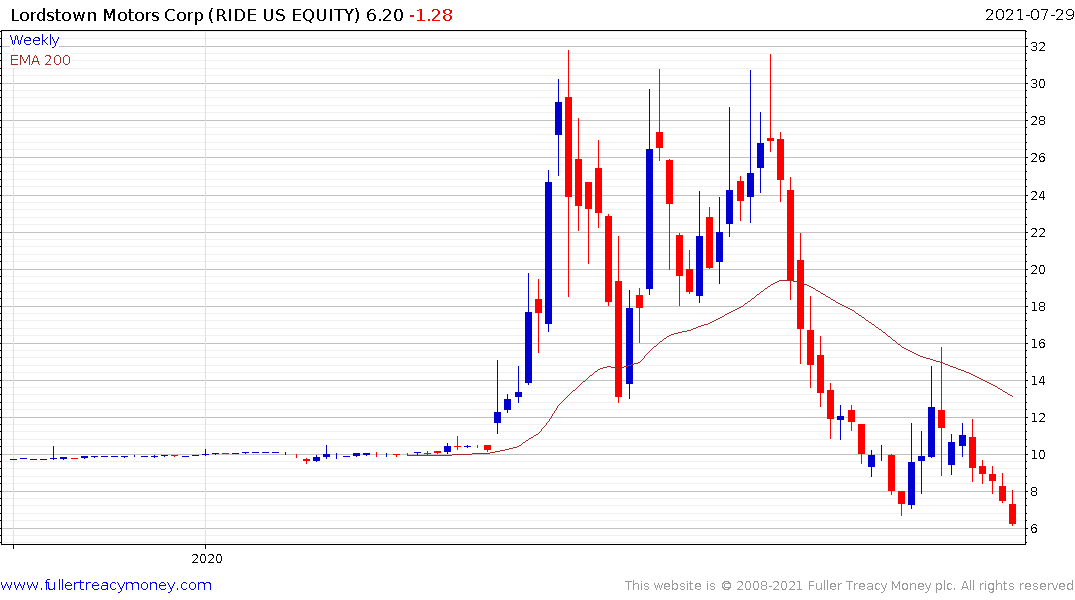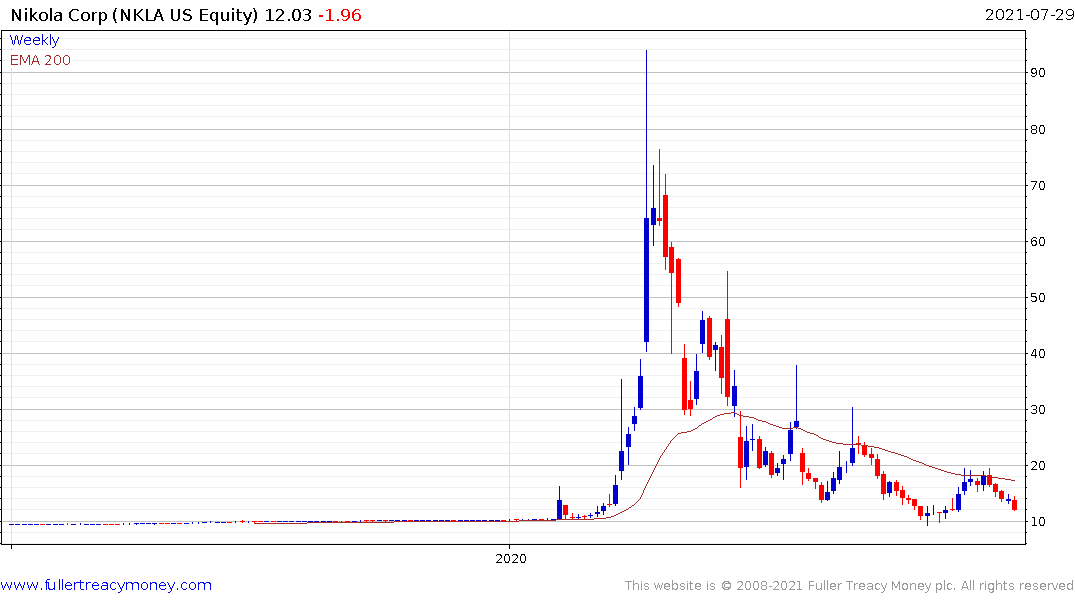 Lucid (mkt cap $39 billion), Lordstown ($1.1 down from $3.3 billion), Nikola ($4.8 down from $25 billion) are all well off their initial highs and it is arguable whether any will ultimately survive.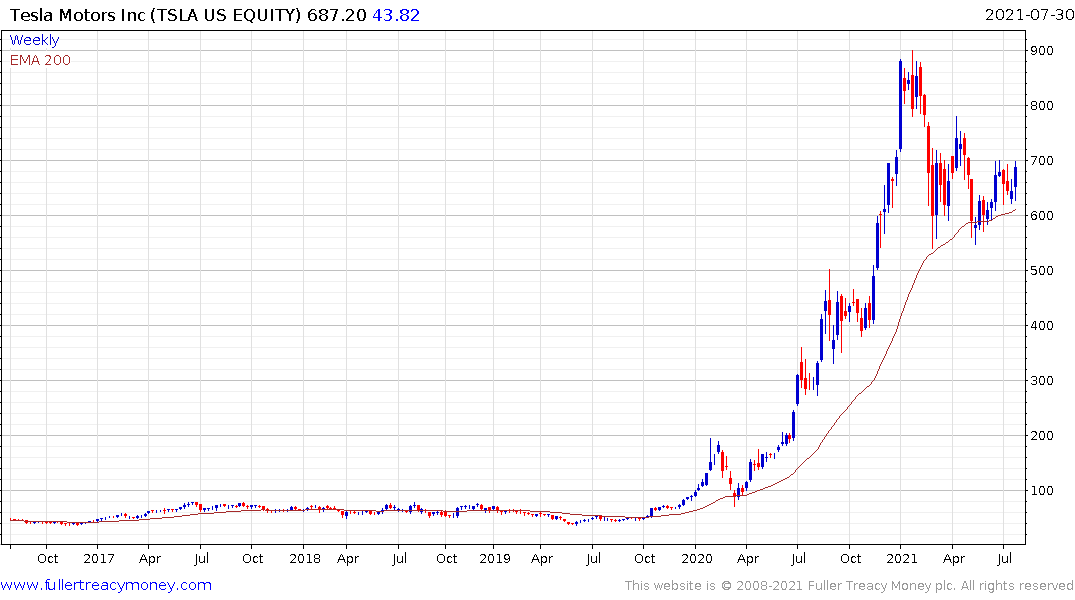 Tesla is currently firming from the region of the trend mean on news it is gaining market share.
Back to top