Long-term ratios Ex-FANGMAN/Gold
I've posted the long-term charts of how the FANGMANT shares have performed relative to the total market cap of the NYSE stocks on multiple occasions. The ratio is rolling over so that is a testament to the recent underperformance of the leadership of the tech sector.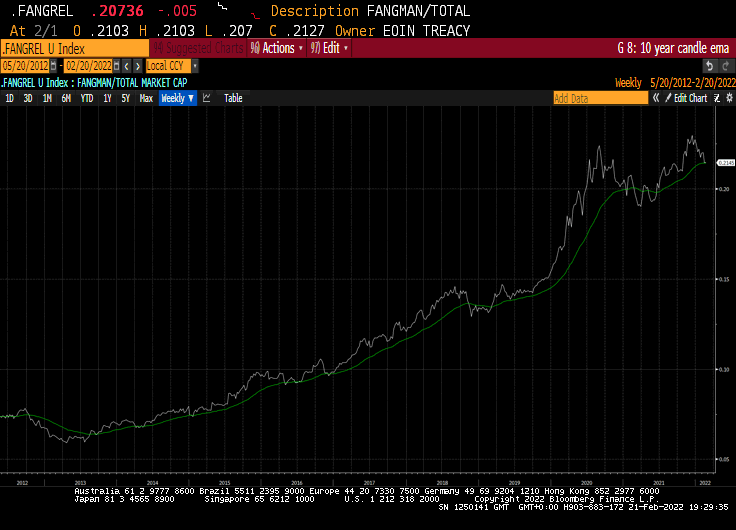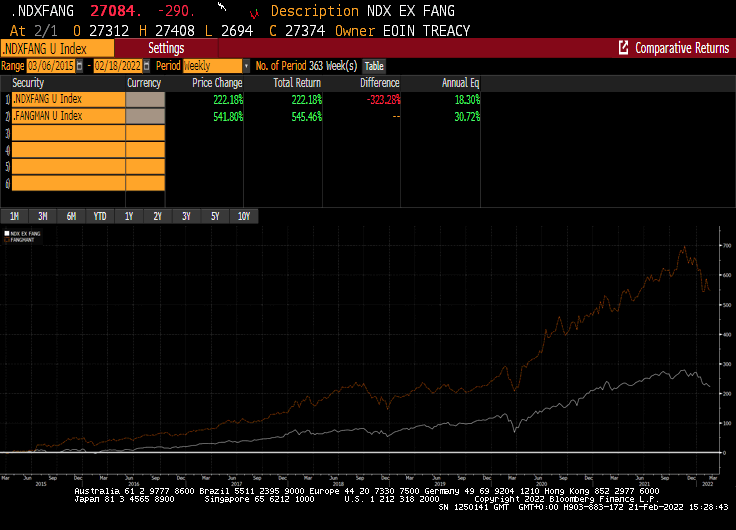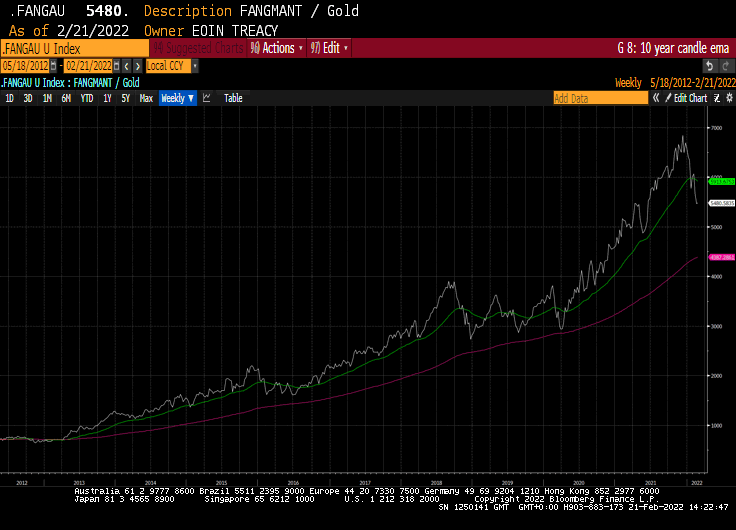 I also created this ratio today to look at the performance of the Nasdaq-100 excluding the eight largest companies. It is also trending lower but the total return comparison between the two indices helps to highlight where the relative performance has come from over the last seven years.
It is reasonably well understood that Wall Street's significant outperformance relative to global markets has been attributable to the technology sector. In fact, the lion's share has been because of those eight shares (Meta Platforms (Facebook), Apple, Netflix, Alphabet (Google), Microsoft, Amazon, NVidia, and Tesla.
I occurred to me over the weekend that by being long gold and short the Nasdaq, I was approximating the ratio. (I would point out that the size of my long gold position is in no way matched by the size of my Nasdaq-100 short). The ratio is currently unwinding its overextension relative to the 1000-day MA.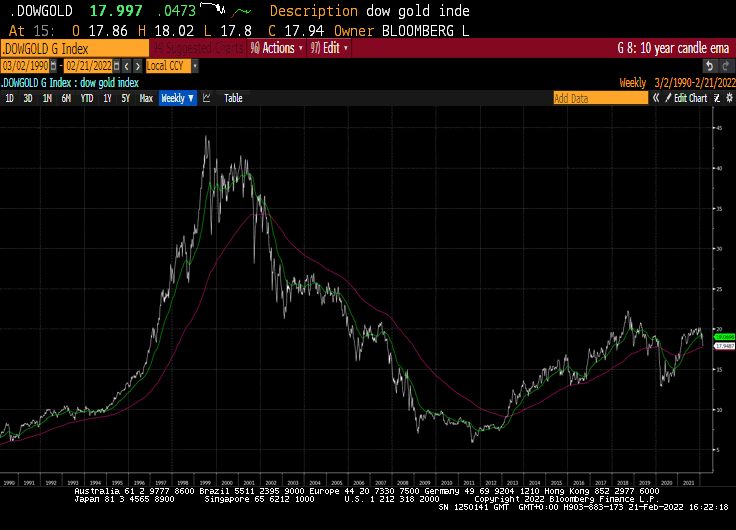 The Dow/Gold ratio is rolling over from the region of the 2018 peak. The trend up from the 2011 has been losing consistency for years and seriously questioned the rationale for the relying on the ratio as a predictor of how asset classes perform relative to one another over the long-term.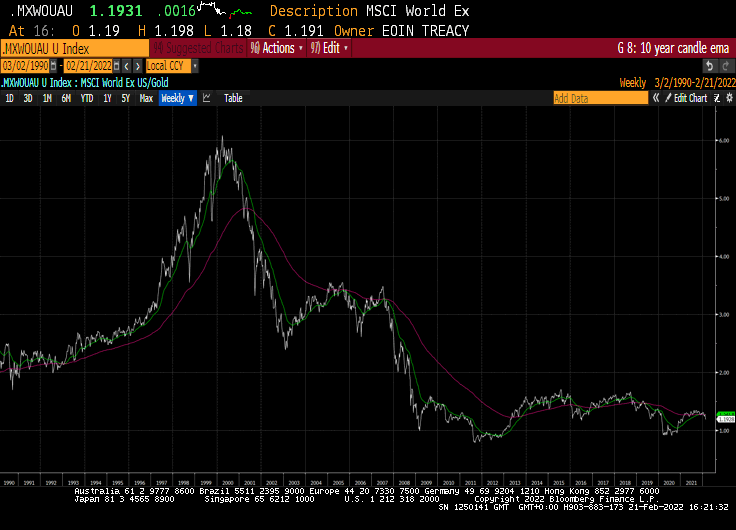 The MSCI World Ex-US / Gold ratio also bottomed in 2011 but has been in a long-term base formation since.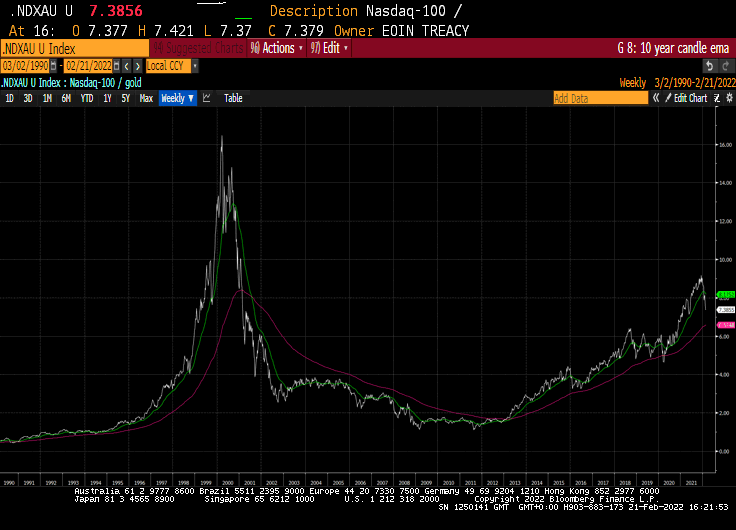 Meanwhile the Nasdaq-100/Gold ratio has been the clearest example of stocks significantly outperforming gold over the lengthy medium-term. If the tech-led secular bull market is to remain intact, the region of the 1000-day MA will need to offer support. Considering the likelihood of imminent rate hikes and central banks overreacting at the thought of losing credibility, there is a good chance the 1000-day MA will be tested on both a relative and absolute basis.
Back to top