Laura expected to reach Category 2 strength; Marco continues to weaken
This article from the SunSentinel.com may be of interest to subscribers. Here is a section:
Tropical Storm Laura's forecast has it at hurricane strength on Tuesday and Wednesday. Laura's predicted path as of 5 a.m. Monday had it making landfall near the Louisiana-Texas border late Wednesday or early Thursday.

But by Friday, Laura was "expected to produce rainfall of 5 to 10 inches, with isolated maximum amounts of 15 inches across portions of the west-central U.S. Gulf Coast near the Texas and Louisiana border north into portions of the lower Mississippi Valley," the National Hurricane Center said.

Both storm tracks are unusually close to each other. If and how the two storms will interact with each other are highly uncertain, forecasters said.
This year has set records for named storms and there is still a couple of months left in the hurricane season.

Meanwhile the El Nino has added wind shear which has inhibited the growth of large storms early in the season. Over the last couple of months, a mild La Nina has evolved which reduces wind shear.
The big damaging effect of storms over the past couple of years has been in the quantity of rain they produce rather than wind damage.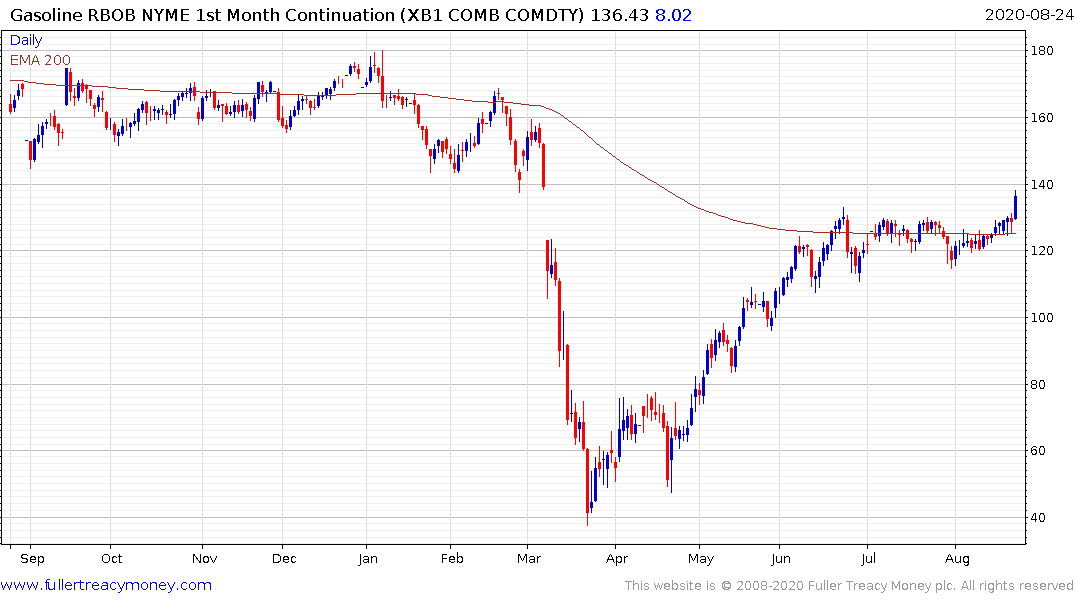 There is the possibility the Texas/Louisiana border will be hit twice this week. It is home to a great deal of refining capacity. Therefore, the question right now is how large are the supply surpluses? Gasoline price popped on the upside today to complete a two-month range. A clear downward dynamic would be required to question scope for additional upside.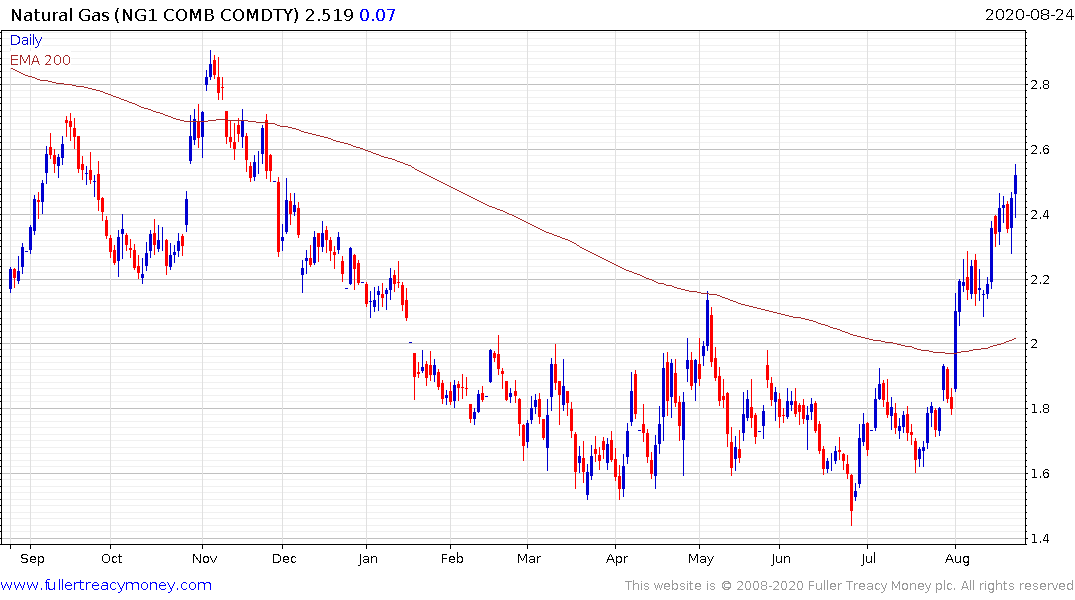 Natural gas is much less dependent on Gulf of Mexico production than it was a decade ago but the price is also trending higher.
Back to top