Latin America Dollar Index
The Latin America Dollar Index is dominated by the Brazilian Real and Mexican Peso, which both occupy 33% weightings. The Index returned to test its 2009 lows in February not least because of the underperformance of the Argentinean Peso and a more general pull back by emerging market currencies. It has since rallied to close the overextension relative to its 200-day MA and a sustained move below last week's low near 91.5 would be required to question additional recovery potential.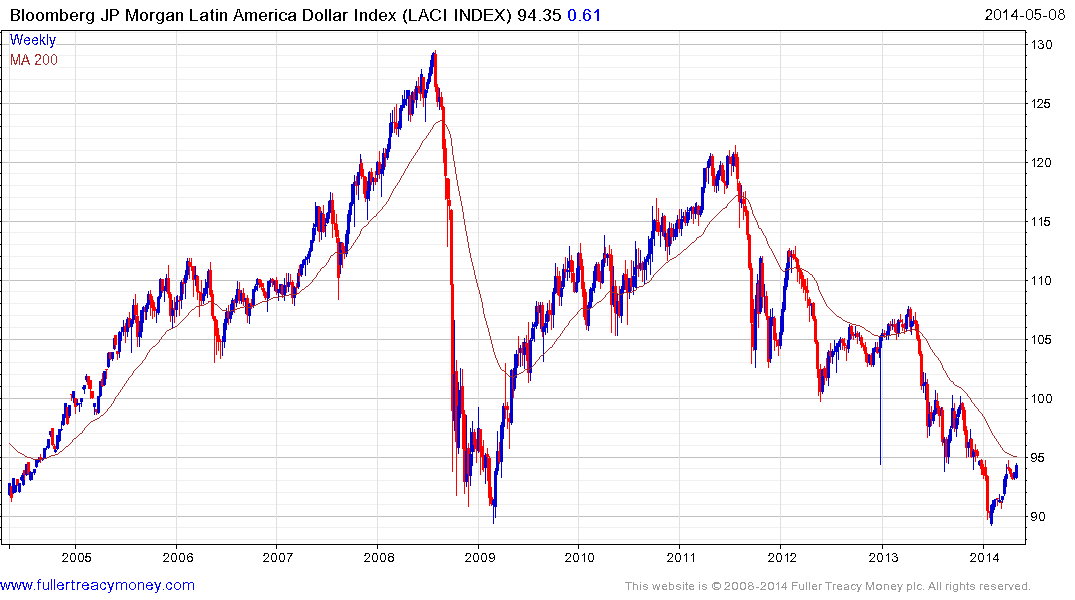 One of the results of increasing geopolitical risks in Eastern Europe is that Latin American supplies of industrial resources have been lent some additional lustre.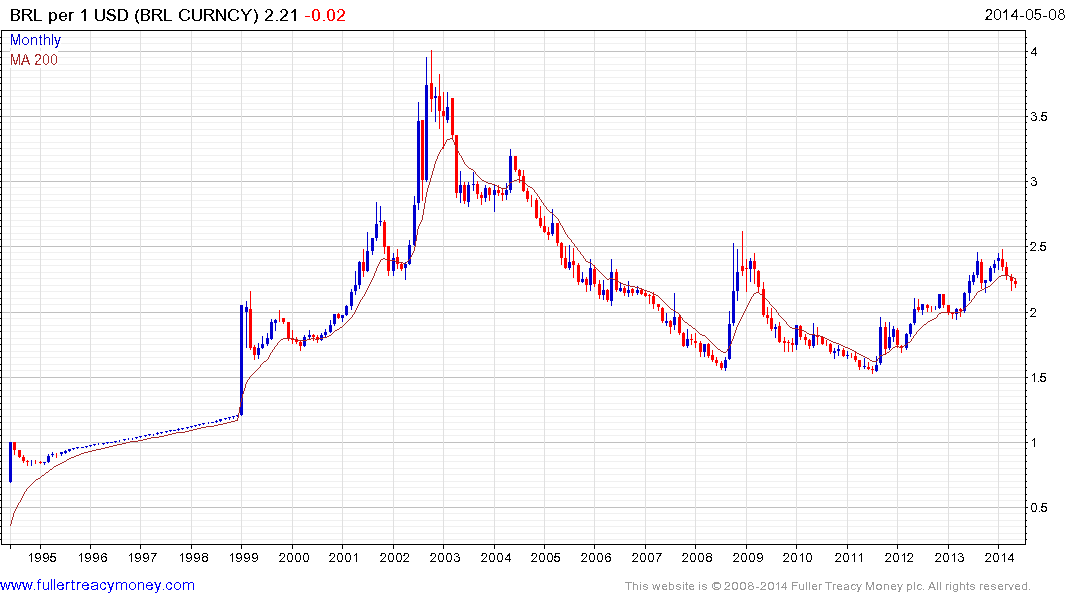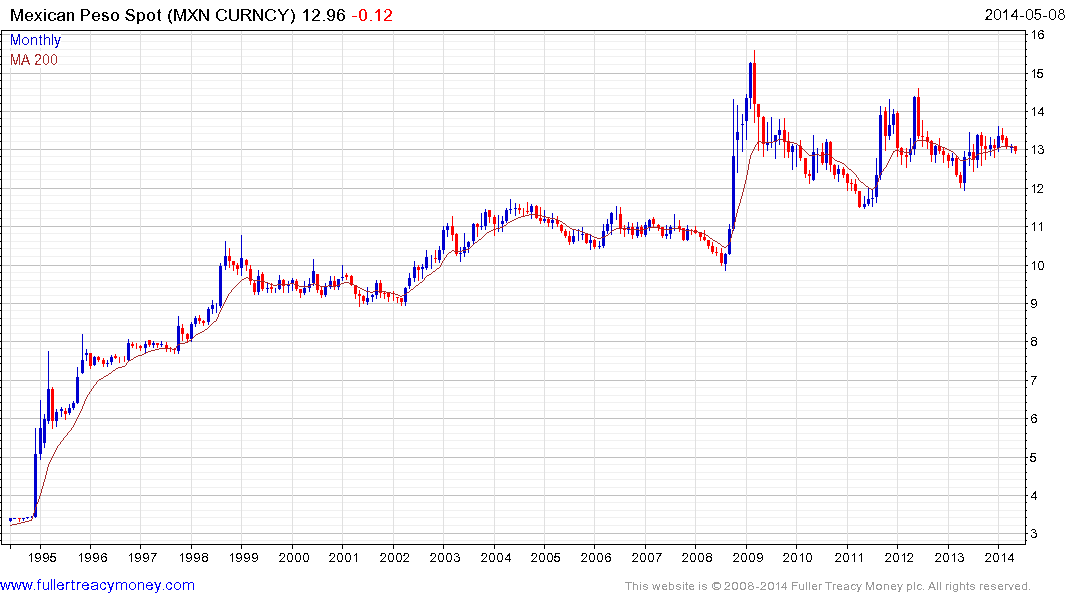 Additionally Brazil has stepped in to support its currency in the region of BRL2.4, while Mexico's Peso has been supported by the perceptions that governance is improving following the adoption of market friendly regulatory reforms.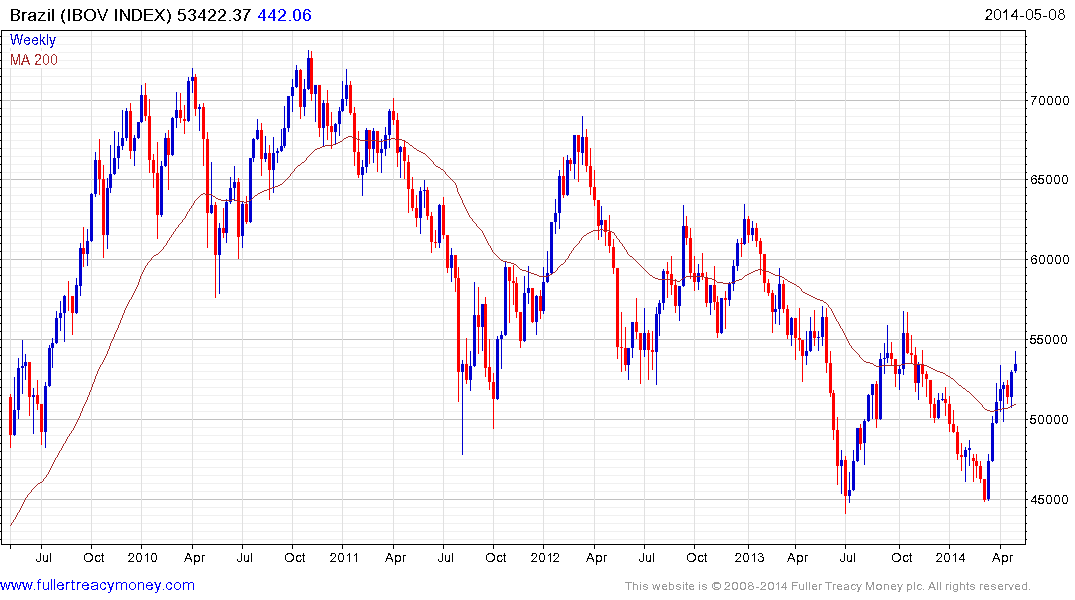 The Bovespa Index (P/E 16.68, DY 4.41%) has rallied since late March to challenge the three-year progression of lower rally highs. It will need to hold above or in the region of the psychological 50,000 if medium-term potential for additional upside is to remain credible.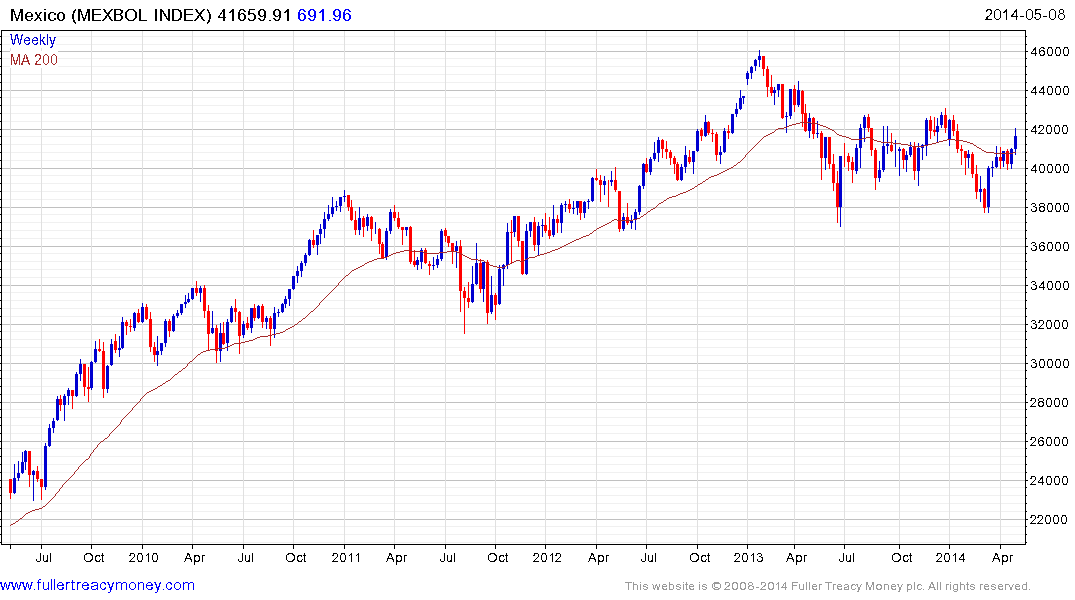 The Mexbol Index (P/E 25.34, DY 1.75%) rebounded from the lower side of a yearlong range from late March and a clear downward dynamic will be required to check potential for additional higher to lateral ranging.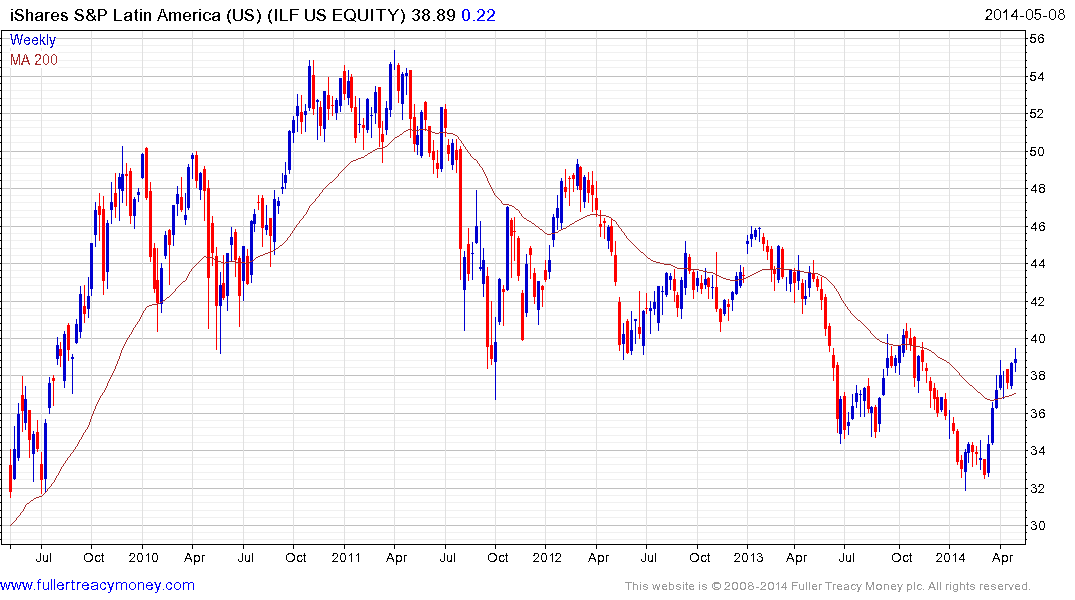 The US listed iShares Latin America 40 ETF (ILF) holds shares from both countries and has rallied to test the three-year downtrend. A sustained move above $40 would break the medium-term progression of lower rally highs.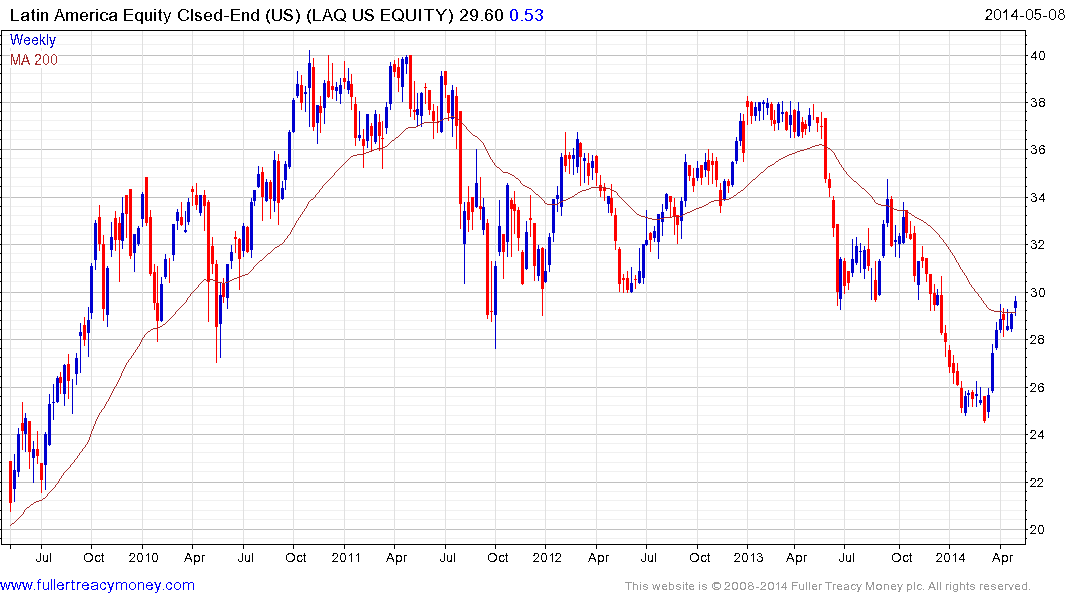 The US listed Aberdeen Latin American Equity Closed End Fund (LAF) trades at a discount to NAV of 10%. The fund made a number of long-term capital distributions in 2013 which took the yield up to 11% but the indicated yield is closer to 2.3%. It is also rallying from its late March lows.


The UK listed Blackrock Latin American Trust (BRLA) trades at a discount to NAV of 7.4% and is weighted 67% Brazil, 23% Mexico. Both its focus on Brazilian resources companies and the relative strength of the Pound compared to the Real and Peso have contributed to the trust's underperformance. However it is now also challenging a lengthy progression of lower rally highs.
Back to top