Kyiv TV Tower Hit as Russia Targets the Capital
This article from Bloomberg may be of interest to subscribers. Here is a section:
Russia said it would press forward with its invasion of Ukraine until its goals are met, as troops were seen moving in a large convoy toward the capital, Kyiv. In the country's second-largest city, Kharkiv, the mayor said residential areas were being bombed in what he called "a war to destroy the Ukrainian people."
Hitting the TV tower is aimed at attempting to put Ukraine's ability to appeal directly to Russia's population out of commission. The impassioned broadcasts from Ukraine's president must be particularly annoying for the Russian aggressors. Unfortunately, the success of the initial resistance means Russia is doubling down on the bombardment.
The Ukrainian efforts to arm the domestic population is a double-edged sword. It improves the ability of the country to defend itself, but virtually ensures there will also be higher civilian casualties. Of course, when a country is fighting for its independence, there is not much choice than to take all measures to achieve success.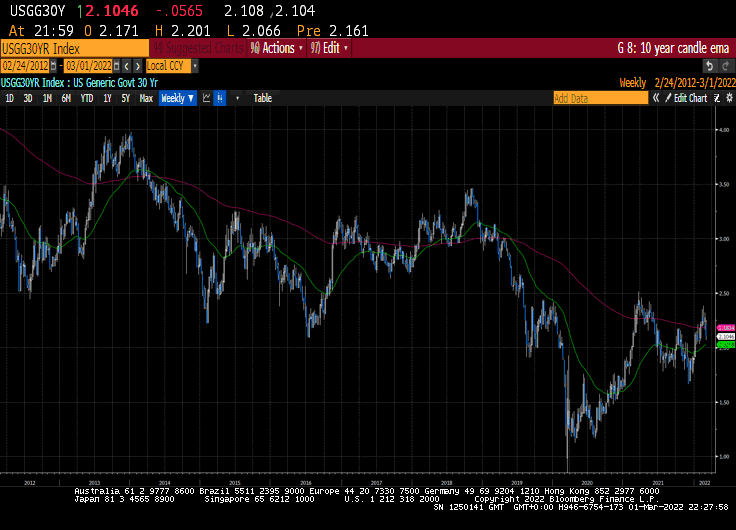 The two things that struck me during my click through of global markets this morning was the commonality in the rebounds for global government bond futures and the weakness in the global banking sector. The market decided overnight that interest rates are going nowhere.
Commodity price inflation is certainly the headline grabber today. At the same time central banks are inhibited from acting aggressively because of the obvious threat to growth from the war in Ukraine. That's likely to contribute to stagflationary pressures which would not normally be positive for bonds but they are benefitting at present from a flight to quality.
The 30-year yield continues to encounter resistance in the region of the 1000-day MA so the downtrend is still very much intact.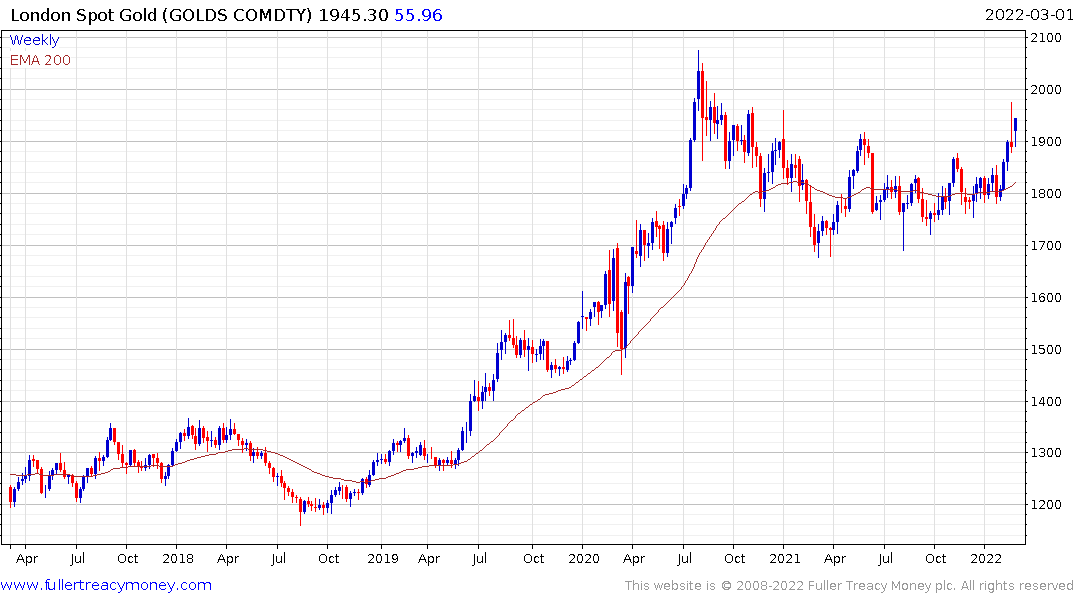 Gold continues to firm from the $1900 area. Geopolitics might have been the spur to drive the recent rally, but the inability of central banks to do what is necessary to contain inflation is the medium-term bull market driver for the price.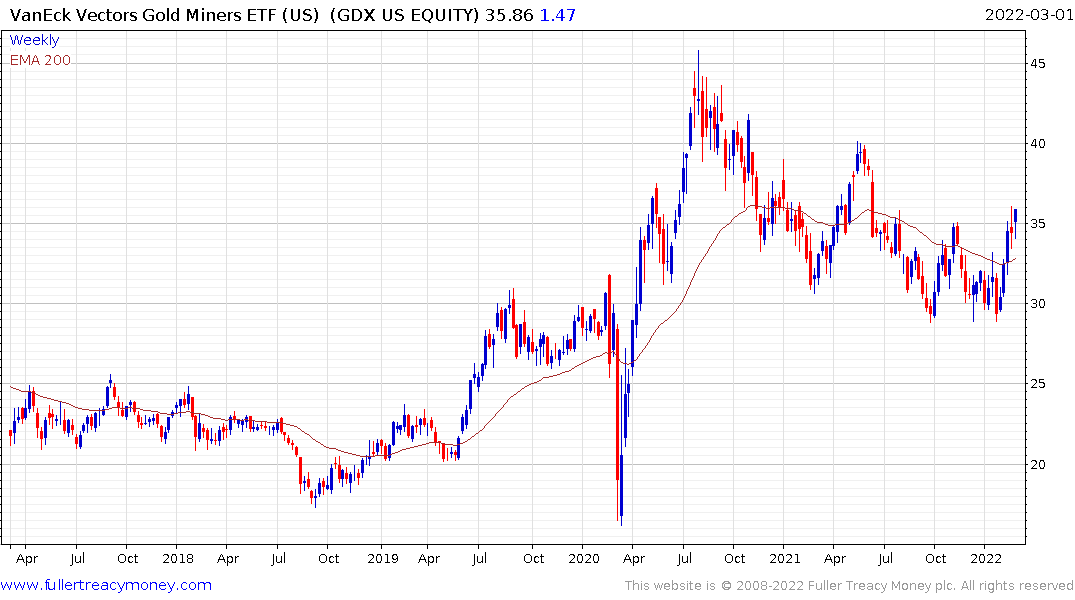 Gold shares continue to extend their recovery and have now clearly broken the medium-term sequence of lower rally highs.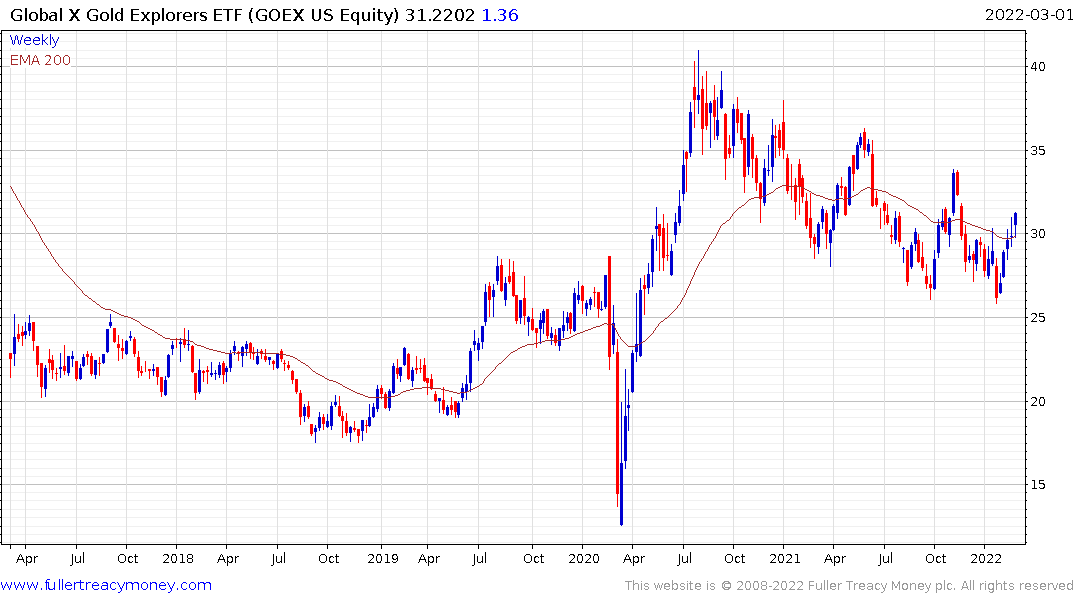 The Global X Gold Explorers ETF pushed up through the 200-day MA last week and is now testing the 18-month sequence of lower rally highs.
Back to top