Kolanovic Says Stocks Rallying on Buybacks, Quant Selling Eases
This article by Lu Wang for Bloomberg may be of interest to subscribers. Here is a section:
"We see this sell-off as a medium-term buying opportunity," Kolanovic and his team wrote Thursday in a note to clients. "After a short period of stabilization, markets will likely regain previous highs."

JPMorgan's finding on corporate demand echoes that from Goldman Sachs Group Inc. David Kostin, Goldman's chief U.S. equity strategist, told Bloomberg TV earlier that the firm's buyback desk saw executions increase "dramatically" Monday when the S&P 500 tumbled 3%.

Stocks started selling off last week after the Federal Reserve played down its easing cycle and the U.S.-China trade war escalated. Some strategists pointed to quants as one of the culprits that may exacerbate the rout. In a note before Monday's trading, Binky Chadha, chief global strategist at Deutsche Bank AG, said quant traders have raised their equity exposure to one of the highest in the past decade and may dump more than $70 billion of shares in coming weeks should the market turbulence persist.
Stock buybacks have been one of the primary mechanisms through which easy monetary policy has found its way into the equity markets. With the world heading progressively towards combined monetary and fiscal stimulus it is likely that the flow of capital companies are willing to commit to support their own shares will also increase.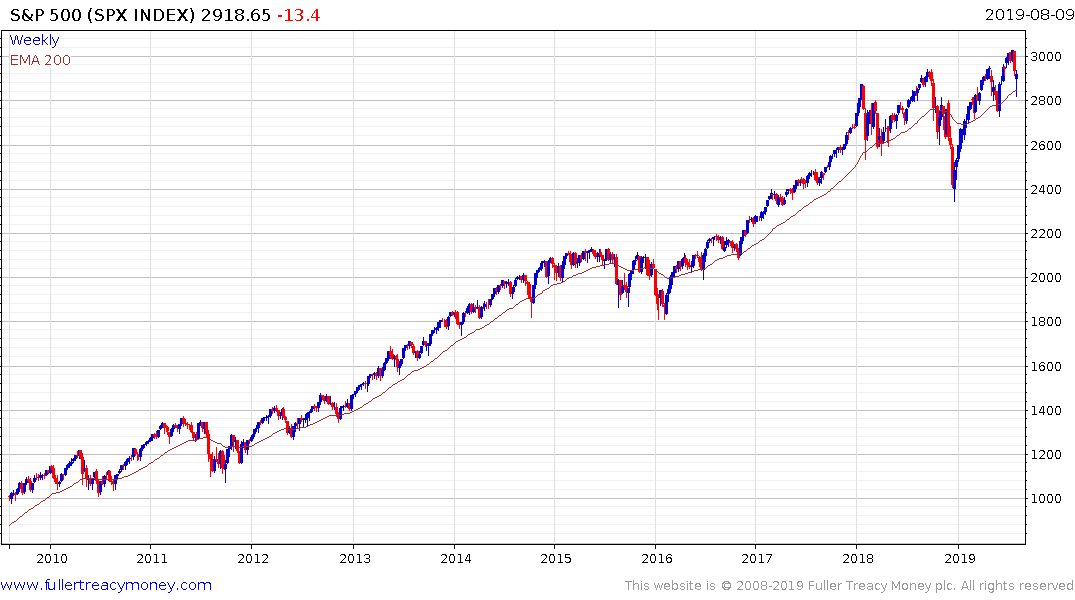 That's an important source of demand. However, the quantity of cash sitting on the sidelines from investors that went to cash in the 4th quarter is also a potential source of additional fuel for this bull market.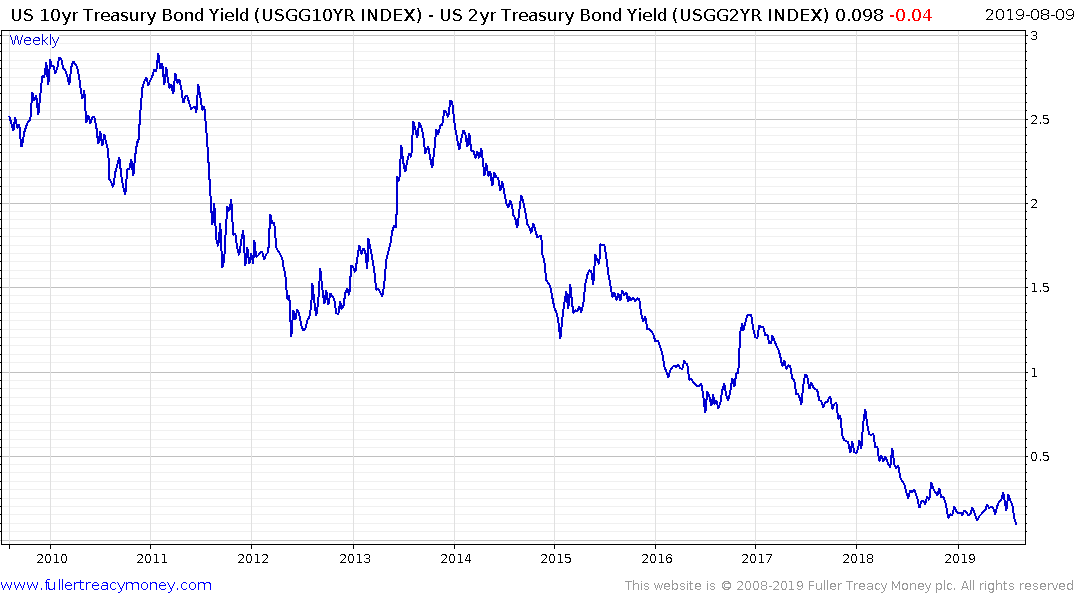 The yield curve spread contracted again and is now at less than ten basis points. It's close to inversion which is a reliable lead indicator for recessions. The one thing I am concerned by is how popular a conclusion that is. It is unusual to have so much cash on the sidelines heading into a major market top. Instead I suspect we are likely to have a bubble before an economic contraction.
Back to top