Johnson 'Confident' of Deal as Pound Falls
This summary of today's events by Kitty Donaldson and Jessica Shankleman for Bloomberg may be of interest. Here is a section:
The pound fell more than 1% against the dollar to its lowest level since 2017 on fears of a no-deal Brexit. But Johnson insisted a deal was possible.

"We're very confident, with goodwill on both sides, two mature political entities, the U.K. and EU, can get this done," Johnson told a TV crew during his trip to Scotland. "It's responsible for any government to prepare for a no deal if we absolutely have to. That's the message I've been getting across to our European friends. I'm very confident we'll get there.''

The key point for the EU to understand is that the backstop is "dead," along with Theresa May's withdrawal agreement, but there is "scope to do a new deal." Johnson said the U.K. government is talking to Irish government on Monday, to set out "the limits" and aims for a new deal.

And

Conservative Member of Parliament Oliver Letwin, part of a rebel group that includes some Labour MPs seeking to stop a no-deal Brexit, said his colleagues could find a way to amend legislation to prevent the U.K. leaving with no divorce agreement.

"The mechanical problems we can overcome," Letwin told BBC radio. "The difficult thing is to get a majority in Parliament for some other course of action at the last moment if there isn't a deal." Letwin said there is a "natural majority" of parliamentarians against a no-deal Brexit, but whether they would vote to block it would remain unknown "right up until the last moment."
Investors are pricing in the escalation of brinksmanship between the UK and EU. The UK negotiating team has no choice but to amp up preparations for a hard exit because to do anything else would be to harm the façade they are trying to create of a clear intention to leave. Of course, they might be serious, but if the machinations of parliament tell us anything, it is all well and good to have strong convictions but you still need a majority to push it through the Commons.
If we boil the entire argument down to first principles it is blindingly simple. Do you want the UK to be a country or a state? The EU is moving inexorably towards a federal system in support of the United States of Europe project. Staying in is not about remaining in the status quo but supporting the cohesion process. Getting out is rebelling against that central authority. The UK at least gets to have the conversation about whether it is in fact what people want.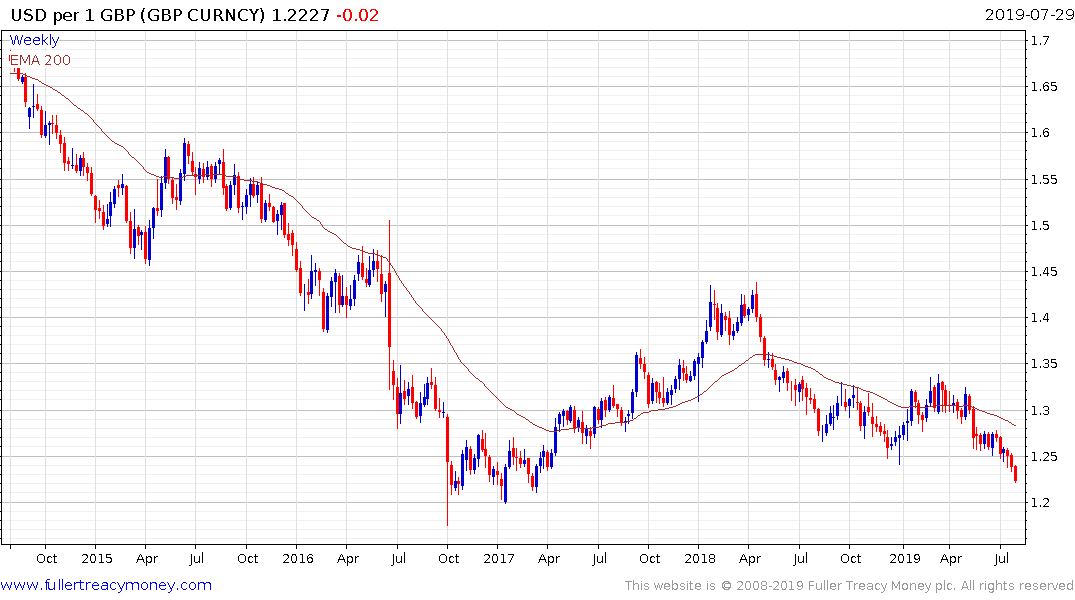 The Pound dropped today to make a new reaction low against the Dollar and tested its 2016 low against the Euro. While short-term oversold, a clear upward dynamic will be required to check momentum.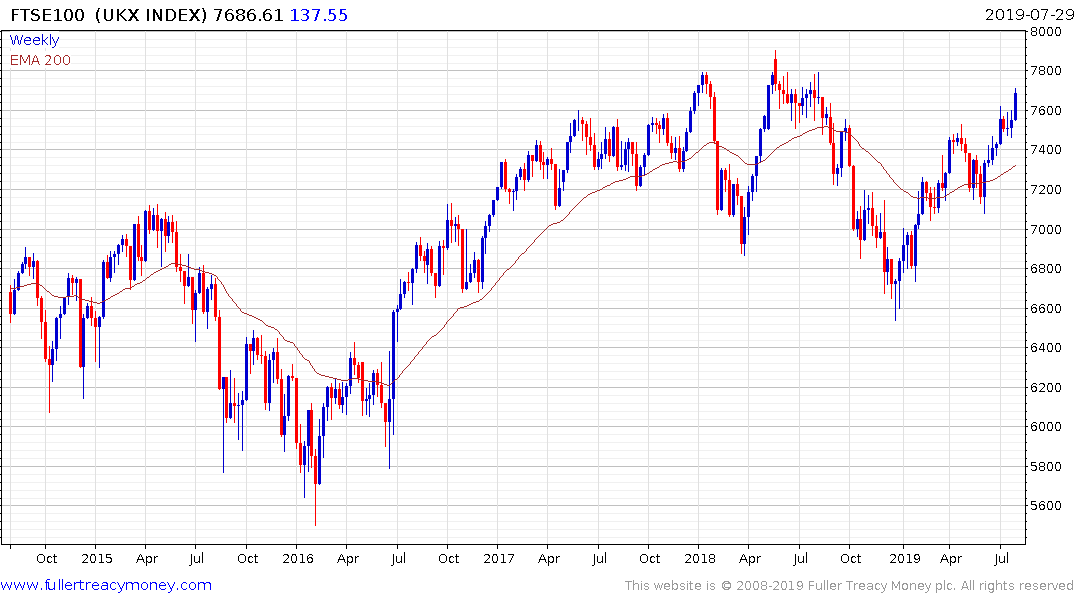 The nominal price of UK stocks tends to rather well during periods when the currency is weak.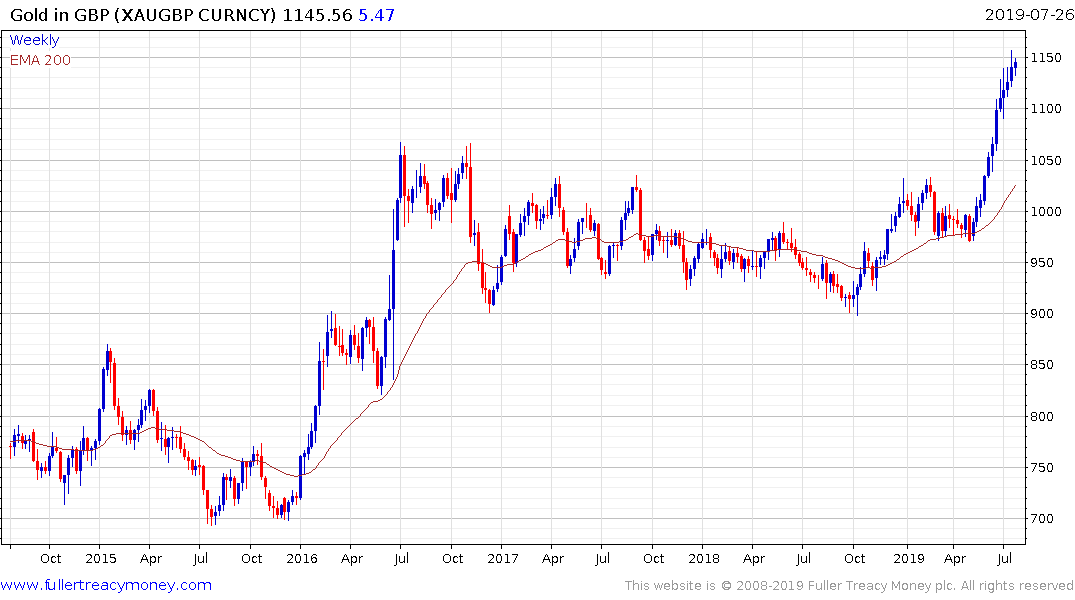 Gold in Pounds extended its breakout on Sterling's weakness.
Back to top