Japan Stocks Rise on Optimism Over Restart of Economic Activity
This article by Min Jeong Lee and Ayaka Maki for Bloomberg may be of interest to subscribers. Here is a section:
"We can't let our guards down, but the numbers of new infection cases are falling, allowing people to formulate some sort of outlook, which is being welcomed by the market," said Naoki Fujiwara, chief fund manager at Shinkin Asset Management Co. "The market is moving based on a scenario that the June quarter will be a bottom for the economy, followed by a recovery from the September quarter."

​Optimism that economic stimulus measures will help cushion the blow from the virus also buoyed sentiment. The government and the ruling party aim to finalize plans for a second supplementary budget for fiscal 2020 during the current Diet session, the Yomiuri reported.

"The 2 trillion yen being touted is sizable and the government is taking action faster than expected," said Shoji Hirakawa, chief global strategist at Tokai Tokyo Research Institute.
The easing of lockdowns will allow the economies of the world to get off their knees and hopefully will allow some rationality to come back into public discourse. That's not a guarantee by any means considering the emotionality in how coverage of the coronavirus is being reported. The equivalent of $200 billion in government supports is not all that large relative to what has been provided by other countries but it is supportive for asset prices.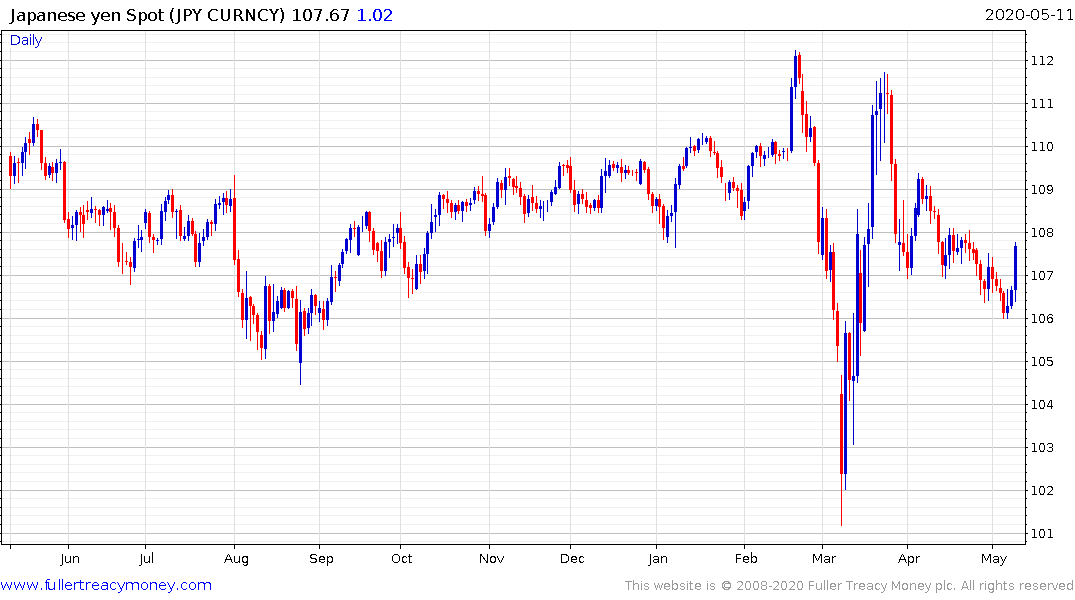 The bigger support for nominal prices is the weakness of yen which fell in a dynamic manner today. The Yen was subject to acute volatility in February and March as the crash drove safe haven demand which has quickly unwound. It has been strengthening for the last seven weeks but today's upward dynamic for the Dollar suggests a Yen peak of at least near-tern significance.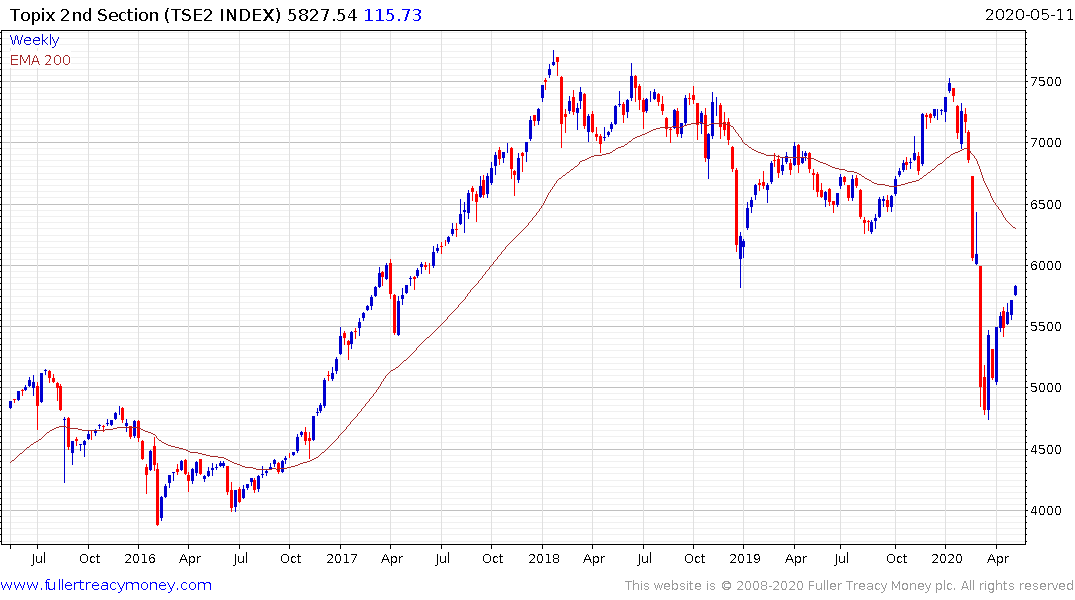 The Topic 2nd Section Index hit a new recovery high today as it continues to unwind its short-term oversold condition. It will need to sustain a move above 6000 to confirm a return to demand dominance beyond short-term steadying.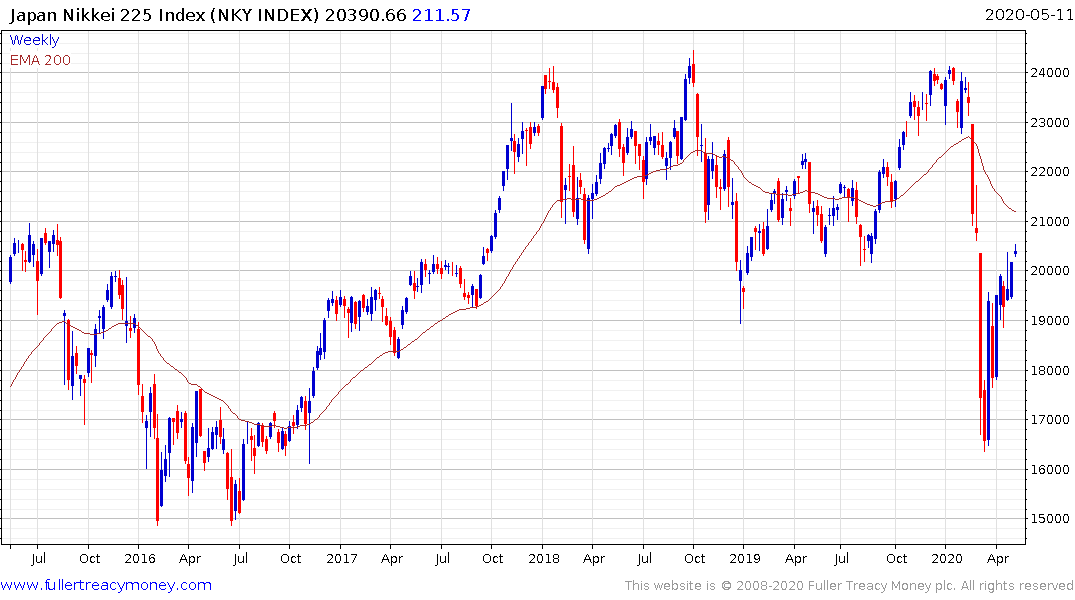 The Nikkei-225 has successfully rallied back above the psychological 20,000 level but needs to hold it to confirm a return to demand dominance.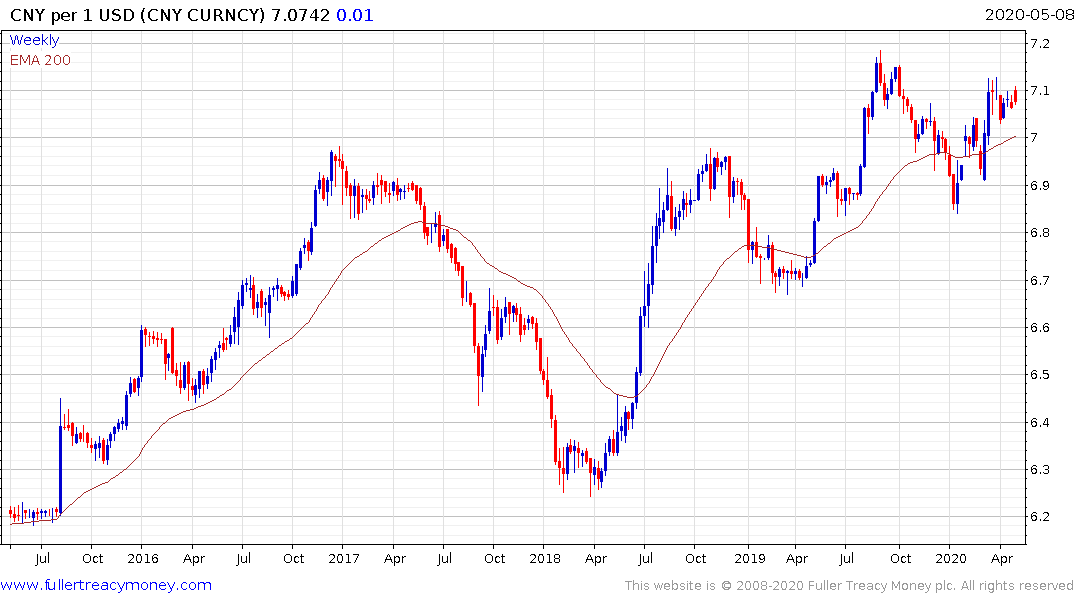 Elsewhere in Asian currencies, the Dollar looks increasingly likely to break on the upside against the Chinese renminbi.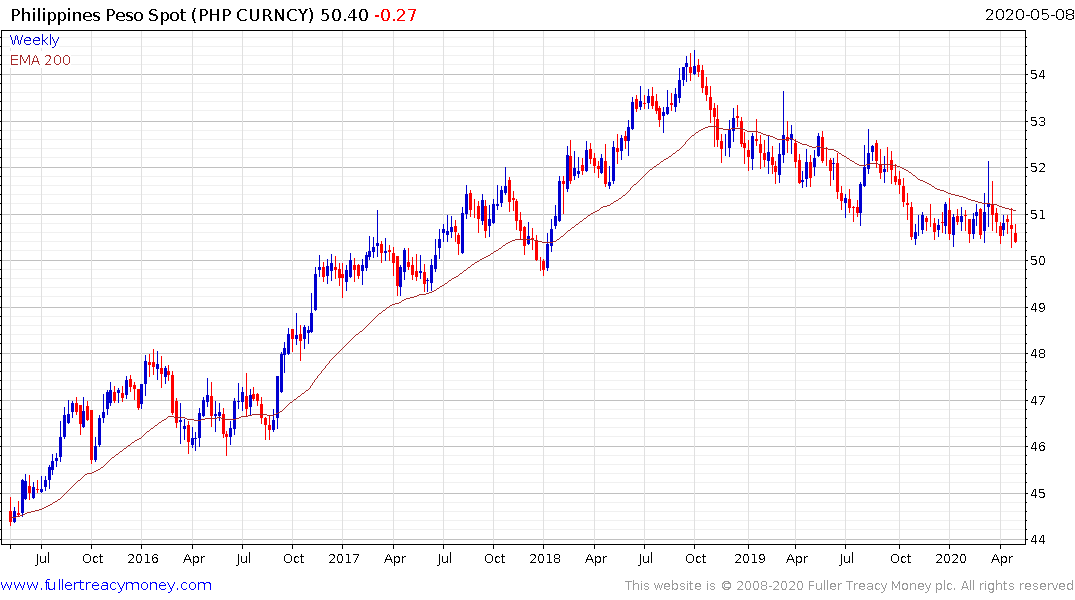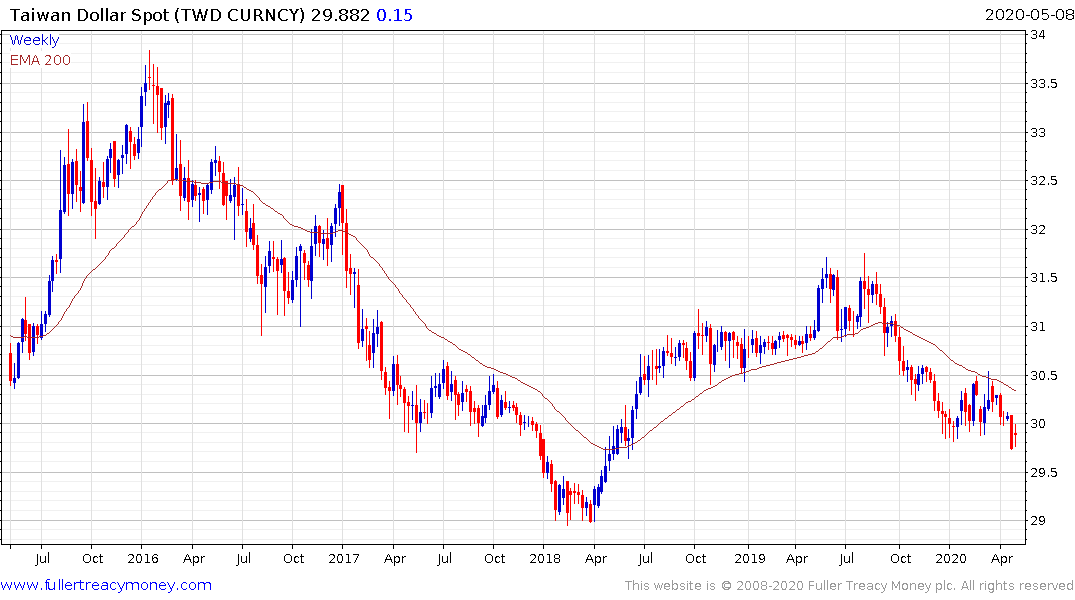 At the other end of the spectrum both the Taiwanese Dollar and Philippine Peso are breakout against the Dollar.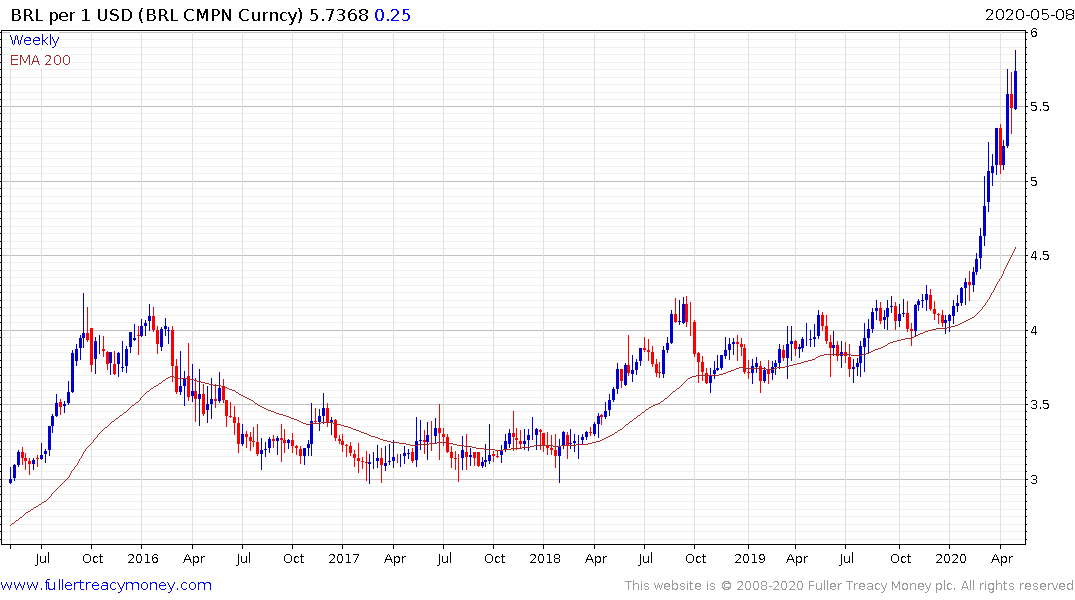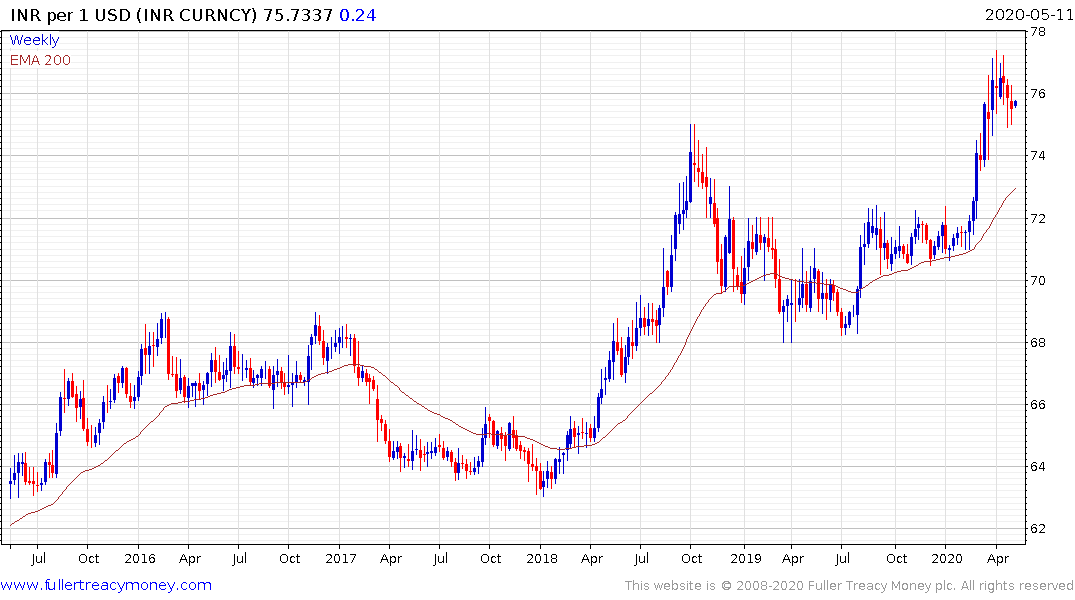 These charts suggest the rebound in risk assets globally is going to be uneven with some countries doing substantially better than others. For example, the continued weakness of the Brazilian Real and Indian Rupee both need to be monitored not least because they represent barometers for how international investors view the success of otherwise of their virus-fighting efforts.
Back to top