Japan's manufacturing sector hasn't looked this good in years
Thanks to a subscriber for this article by David Scutt for Business Insider. Here is a section:
Output, new orders, new export orders, stock purchases and employment all grew at a faster pace than they did in January.

As lead indicators, the strength in new orders — both at home and abroad — bodes well for activity levels in the months ahead.

An increase in order backlogs, along with a faster decline in inventory levels, also points to a strengthening in activity levels.

"Encouragingly, with backlogs of work accumulating for the first time in 14 months, the added pressures on capacity should ensure growth will be maintained at a solid pace during at least the first half of this year," said Samuel Agass, an economist at IHS Markit.

"Subsequently, business confidence was at a survey-high."

That's good news, and suggests the positive momentum in the global economy may have continued after a strong start to the year.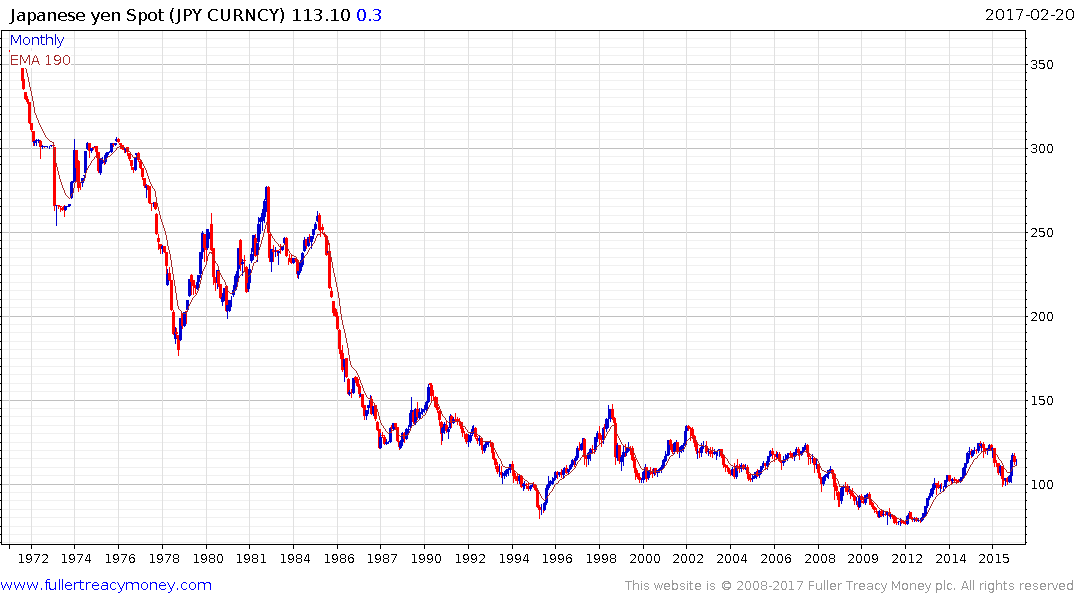 Despite the fact the Yen has spent the last few months strengthening, in what was a steady reversion back towards the mean, the fact it is trading considerably below where it averaged in the last decade is a broad positive for the Japanese market.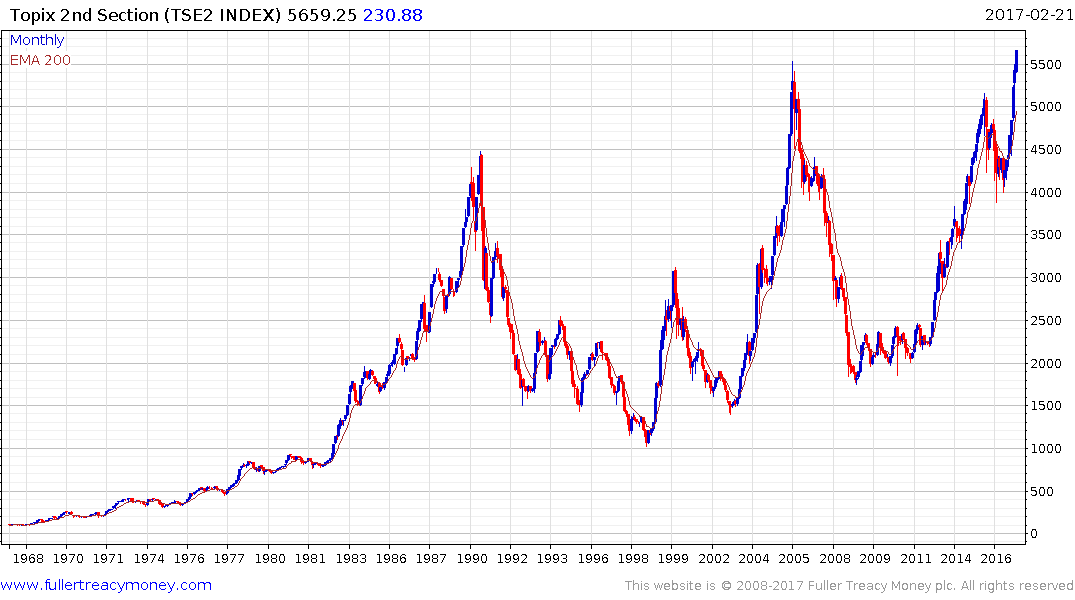 The Topix 2nd Section Index of small caps continues to represent a reliable lead indicator for the wider stock market and moved to new all-time highs this month. While overextended in the short-term a sustained move below trend mean would be required to question medium-term scope for additional upside.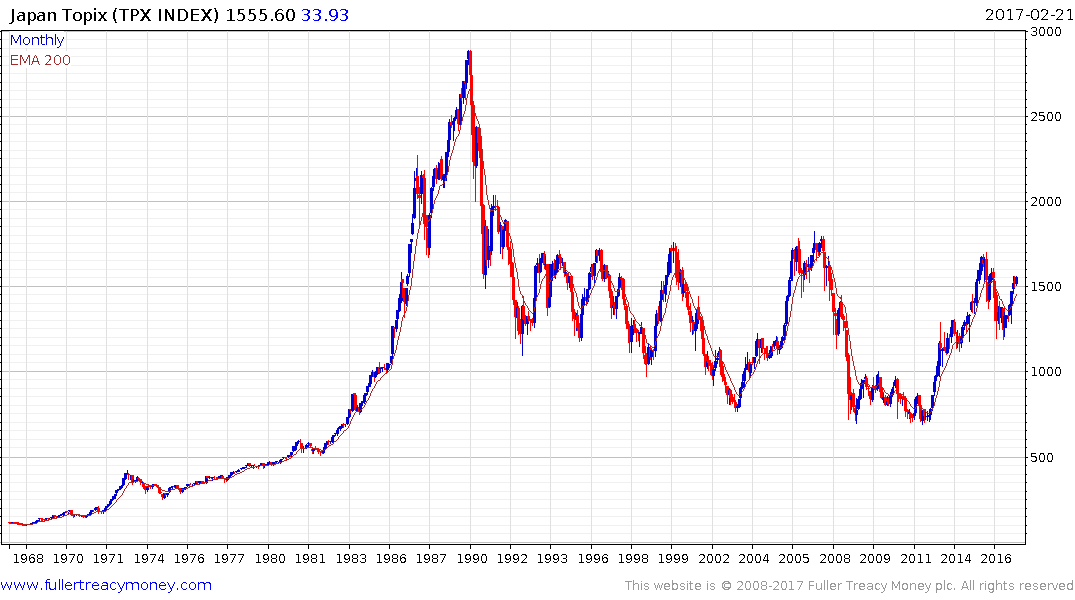 The Topix Index has been ranging mostly below 1750 since 1991. On every occasion in the last 26 years it has pulled back from that level it moved to a new low. So far that is not proving to be the case on this occasion; with the Index bouncing from the 1200 area. A sustained move above 1750 would signal a clear change to the relationship between supply and demand and would confirm a return to medium-term demand dominance.
It strikes me that Japan's bubble occurred in the early stages of a lengthy disinflationary period for the global economy. While there were certainly domestic challenges to returning the economy to an inflationary bias, it cannot simply be ignored that external factors also played a role. That would suggest that if the secular trend in interest rates is in fact turning, Japan may have a more successful time in pursuing its inflationary policies.
Back to top