Japan is the 'most under-owned stock market on the planet,' and David Rosenberg says buy it
Thanks to a subscriber for this article from CNBC which may be of interest. Here is a section:
"The one part of the world which looks very good to me right now, a great turnaround story that's under-owned, is Japan. The Nikkei is breaking out," said Rosenberg said Friday on CNBC's "Trading Nation."

He added: "I think even a child could see that the 30-year secular downtrend has been broken over the course of the past couple of months."

The Nikkei 225, Japan's benchmark stock index, has soared nearly ten percent over the past three months. It's now up 15-percent so far this year. But it's still about 56 percent way from its all-time high hit in 1990.

According to Rosenberg, Japan has one of the few markets that isn't trading expensively to its historical price earnings ratio — noting "almost everybody else in the world is."
Japan has been a disappointment for so long that when it breaks out to new highs it is tempting to think that this will be just another failed upside break. However there is an important point that should not be ignored when making that decision. It is one of the few countries in the world running simultaneously easy monetary and fiscal policy. Considering the magnitude of the Bank of Japan's debt it needs to generate inflation if it is to ever have any hope of paying them back. That is also why it is buying stocks, as part ownerships in companies they represent income streams outside the taxation power of the government.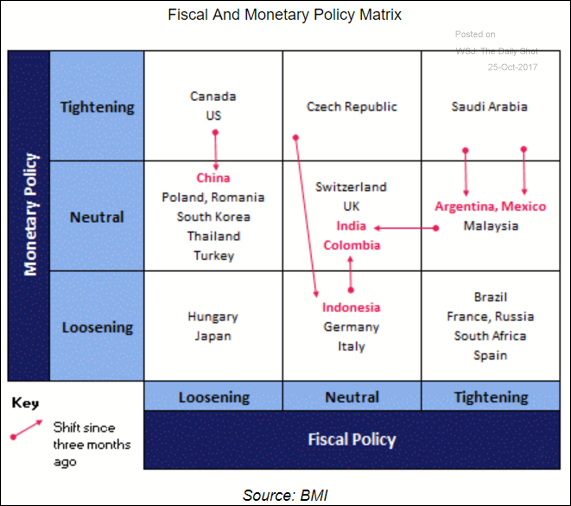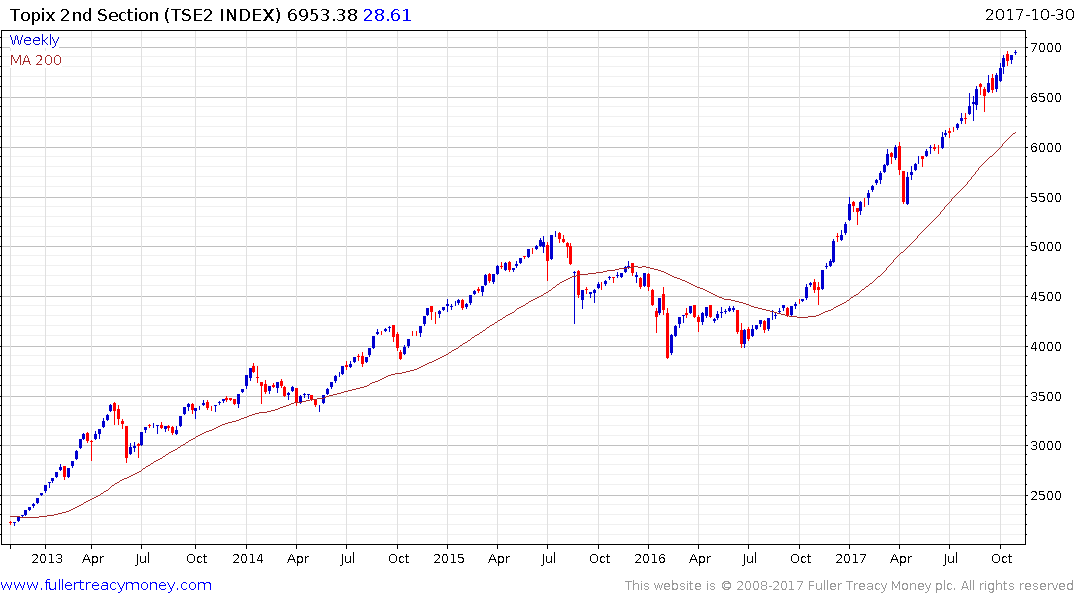 Small caps, represented by the Topix 2nd Section Index has been outperforming for more than year but the broad Topix Index is now testing the upper side of a 24-year range. It is somewhat overbought in the very short term, but the bigger picture is that the world's posterchild for secular stagnation may be on the cusp of breaking out in a new secular bull market.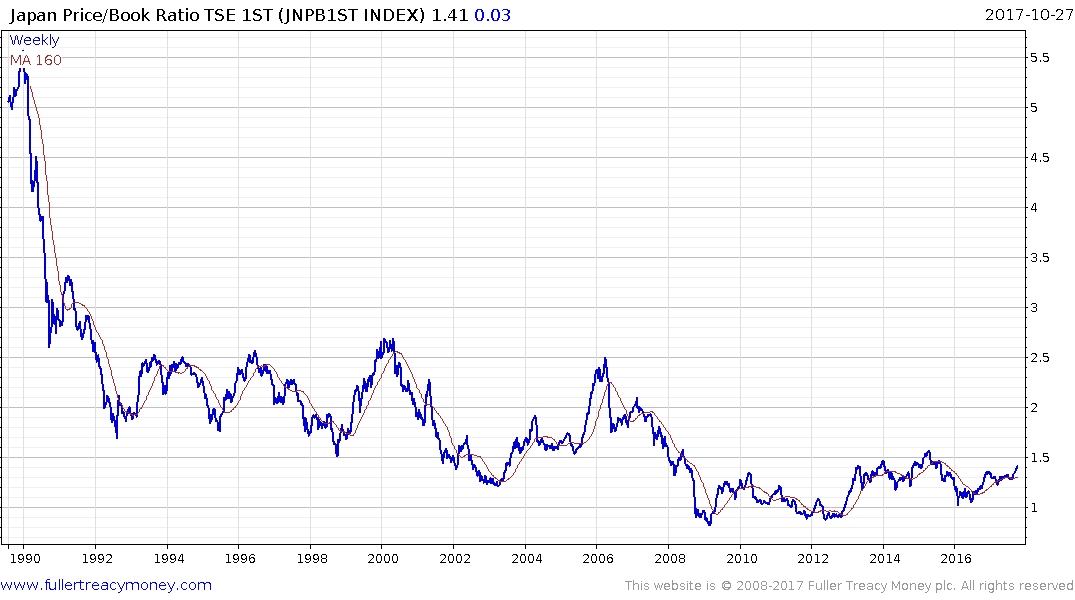 At a price to book of 1.4 the 1st Section is trading on a valuation less than half of the S&P500.

Back to top