Japan Inc.'s Cash Stash Grew to 89% of GDP Before Emergency
This article by Yoshiaki Nohara for Bloomberg may be of interest to subscribers. Here is a section:
Corporate retained earnings rose to ¥484 trillion, roughly 89% of the nation's gross domestic product (GDP) in the three months to the end of March, according to finance ministry data published today.

The extent to which firms tap into this cash hoard will likely be in the spotlight again as the current crisis unfolds, especially for companies that lay off workers.

Policymakers have been doubling down on their support for the economy. Since Abe called a national emergency in early April, his government has put together record stimulus packages worth ¥234 trillion or about 43% of GDP. The Bank of Japan's special measures total ¥75 trillion.

With Covid-19 threatening jobs and businesses, economy minister Yasutoshi Nishimura in March urged companies to spend their cash savings to cope with the pandemic.

Japanese firms have taken a more cautious stance on spending their income since the global financial crisis with many of them looking to shore up their finances in case of future economic shocks. This conservative stance has drawn criticism from policymakers, namely finance minister Taro Aso, as not being aggressive enough to boost growth through higher wages and investment.
This record of retained earnings stands in sharp contrast to the kind of activity that has been prevalent on Wall Street over the last decade where companies have returned almost all of their net cashflow in the form of dividends and share buybacks. That has left them particularly exposed to the lockdown-induced recession.
Generally speaking, Japanese companies are much more conservatively run. That means they don't take the kinds of big risks technology pioneers, do but they do tend to have solid margins nonetheless.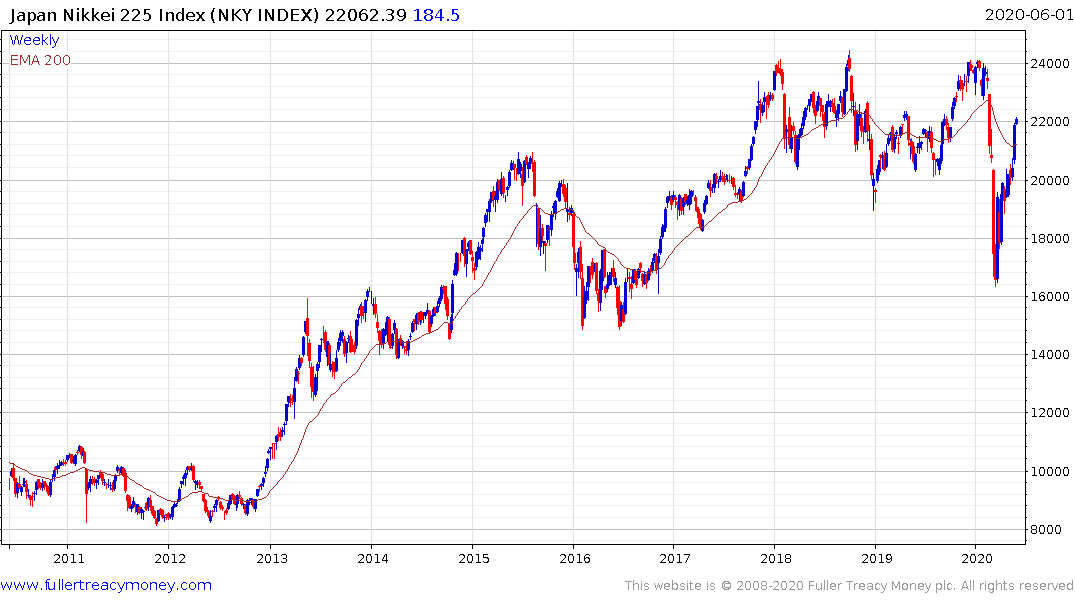 The dividend yield of the Nikkei-225 at 1.99% compares favourably with the 1.98% on the S&P500. The big difference is that while the share buybacks which has supported Wall Street are likely to be impaired by the recession, the Bank of Japan is likely to ramp up its purchases of Japanese stock ETFs. They already own 80% of the free float in the market. That is one of the primary reasons the Index has been able to push back up into the overhead range.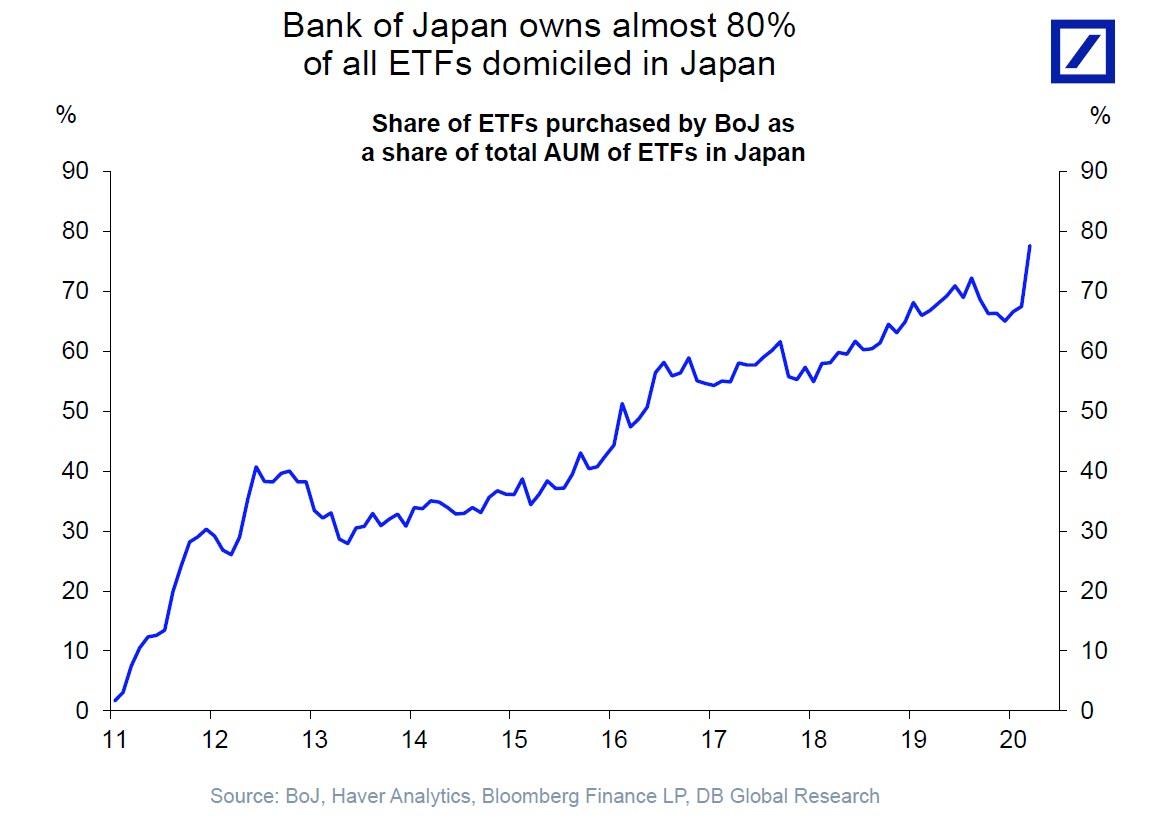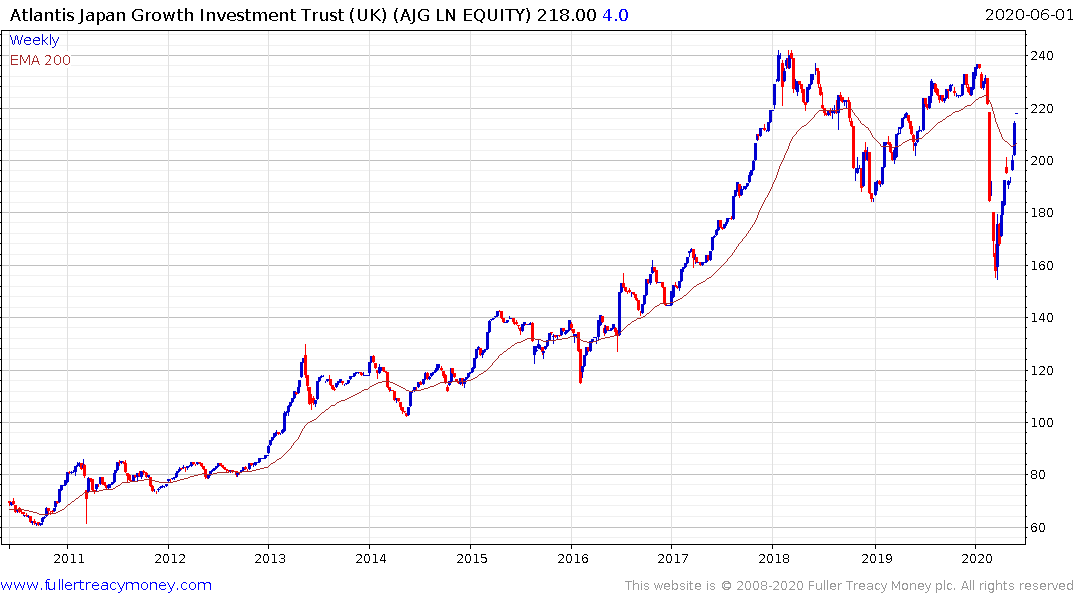 The Atlantis Japan Growth Fund is currently trading at a discount to NAV of 16.6% and is rapidly approaching its 2018/19 peaks.
Back to top