Japan Business Investment Rebounds as Corporate Profits Jump
This note by Connor Cislo and Maiko Takahashi for Bloomberg may be of interest to subscribers. Here it is in full:
Capital spending in Japan topped estimates during the first quarter of the year as the tightest job market in more than two decades drove investment in labor-saving technologies.

Highlights

Capital expenditure rose 4.5 percent in the first quarter of 2017 from a year earlier (estimate +4 percent).Corporate profits climbed 26.6 percent. Company sales rose 5.6 percent.

Key Takeaways

A moderate economic recovery and a labor shortage have created a favorable environment for business spending, prompting companies to invest in technology. Today's figures will be used to revise first-quarter growth, with the result due to be released next week. The preliminary reading showed an annualized expansion of 2.2 percent.

Economist Views

* "Non-manufacturers are taking the lead" as they try to save manpower to deal with the labor shortage, said Takeshi Minami, chief economist at Norinchukin Research Institute. "That's a good trend. It's long been said that old production systems are weighing on productivity."

* "The business-spending figure in the GDP report may be revised up slightly" after the data, said Hiroaki Muto, chief economist at Tokai Tokyo Research Center in Tokyo. "With corporate profits rebounding a lot, companies are probably making investments to renew their old facilities and equipment or to boost productivity."

Other Details

* Spending minus software rose 5.2 percent from a year earlier (estimate +4.1 percent).
Japan is growing at a G-7 beating 2.2%. That's not something we hear very often for a country that has been mired in deflation for what feels like forever. The fact it is occurring against a background of full employment and an increasing labour shortage suggests companies will be investing more in technology, automation and may as a last resort have to raise wages.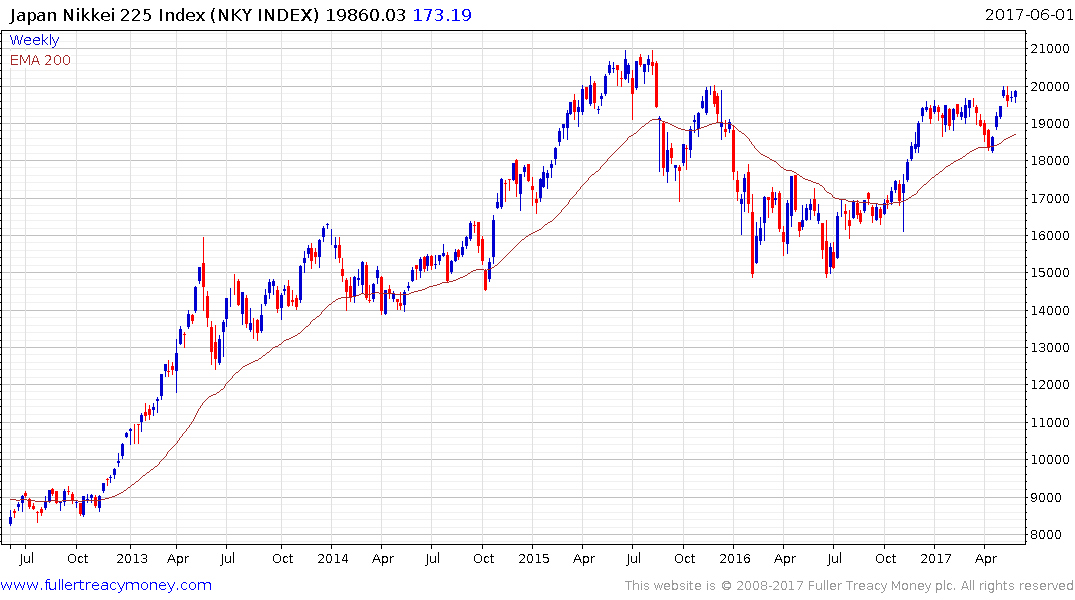 The Nikkei-225 Index has paused below the psychological 20,000 level for most of the last six months but firmed once more today and a sustained move above it would confirm a return to medium-term demand dominance.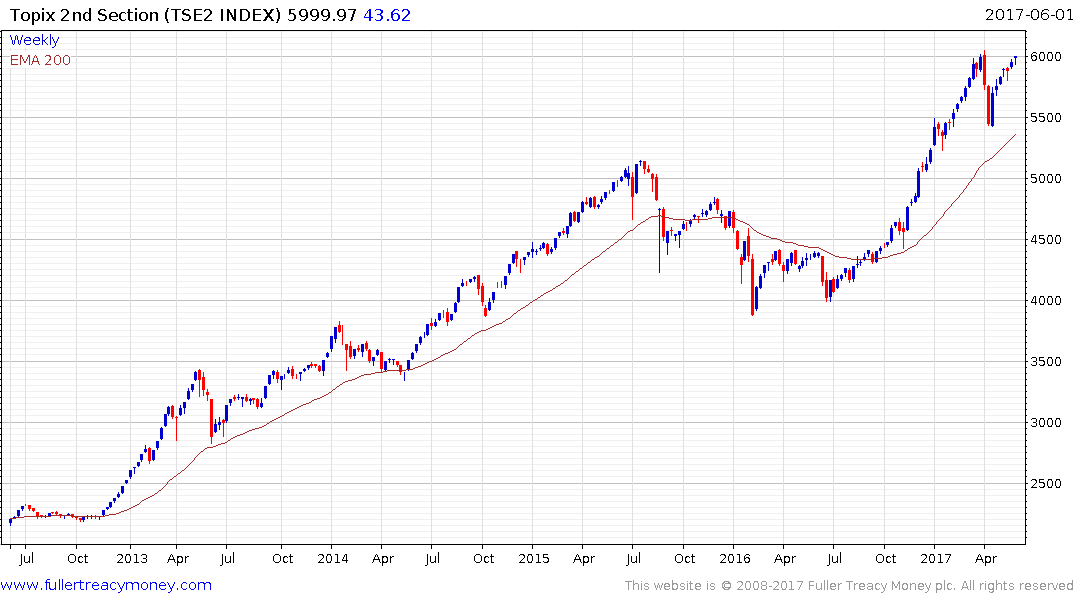 The Topix 2nd Section Index, which has been a reliable lead indicator for the Japanese market, has returned to test its peak near 6000 and a clear downward dynamic would be required to confirm resistance in that area.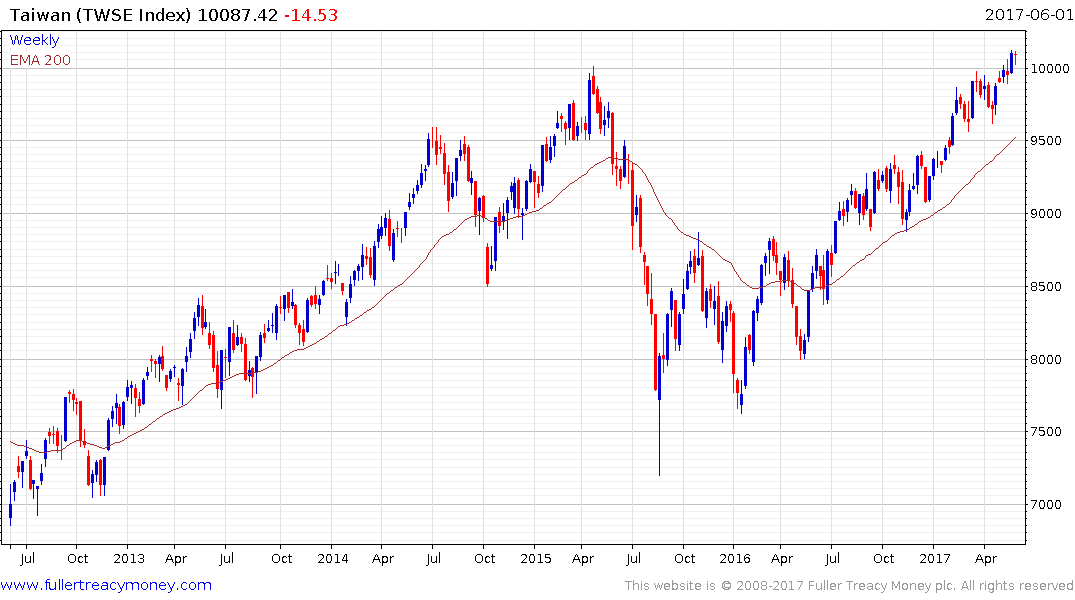 Taiwan which was among the first destinations for Japanese offshoring is in the process of breaking above the psychological 10,000 level for the first time in 17 years.
These are significant moves and I find it interesting how closely correlated the Japanese stock market is with the US bond market. That correlation was a major factor in the market for more than a decade. It disappeared for a while but has regained impetus over the last 12 months, suggesting Japan is a logical hedge against higher yields, without the pressure of paying the interest rate in a short bond position.
Back to top