Is there any venom left in the FANGs?
This is the kind of market where it feels like everything can change in a day, not to mind being absent for three days. I won't be buying another Apple phone until my current version dies. I suspect the vast majority of people are of the same opinion. Sometimes, what you have is good enough, when the upgrade costs somewhere in the region of $700.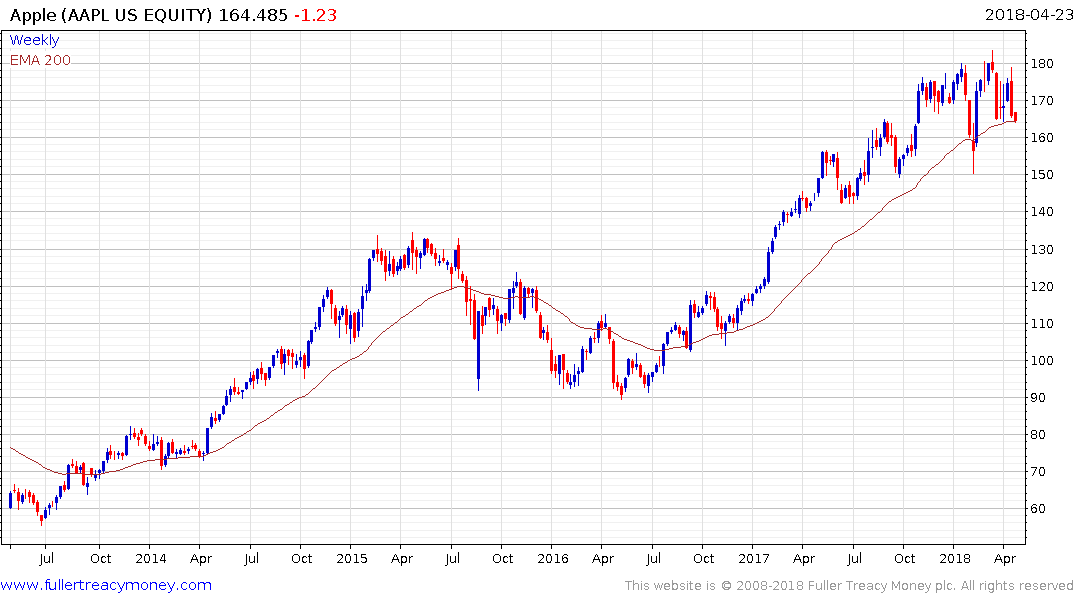 The share has a history of trending consistently for years at a time but has also been susceptible to deep corrections. Volatility has picked up considerably over the last few months and the price is now testing the region of the trend mean. There is a lot of open interest in the $165 put options so they will start moving into the money on a move below that level.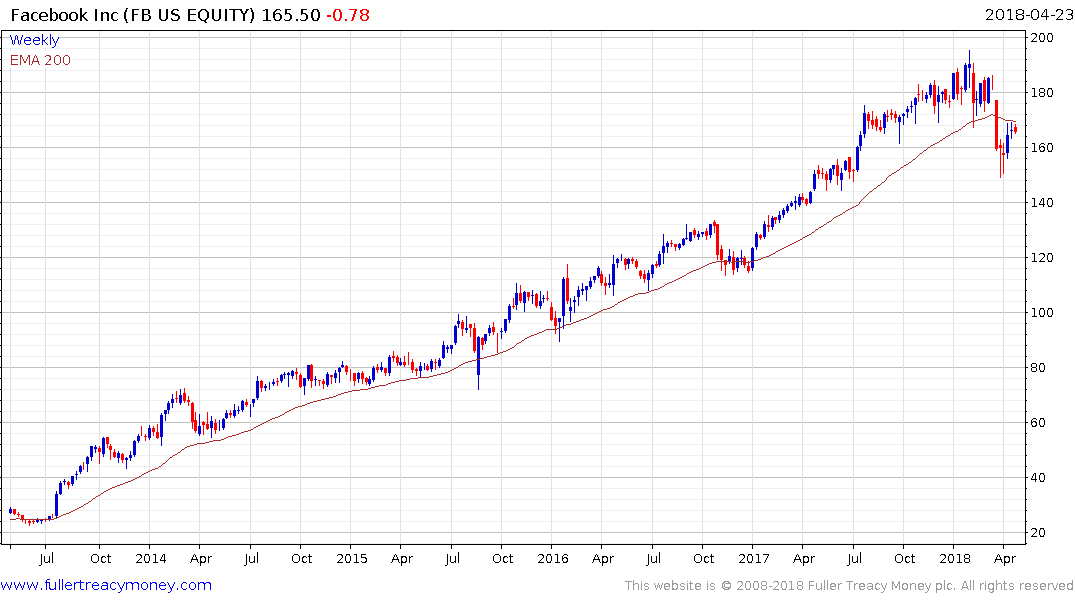 Facebook experienced its largest pullback in years in February and has rallied back to test the region of the trend mean. The $165 is where the majority of open interest is in the July expiries so we know that is where a lot of shorts have been placed. The current area is a decision point and a downward dynamic would confirm resistance in this area.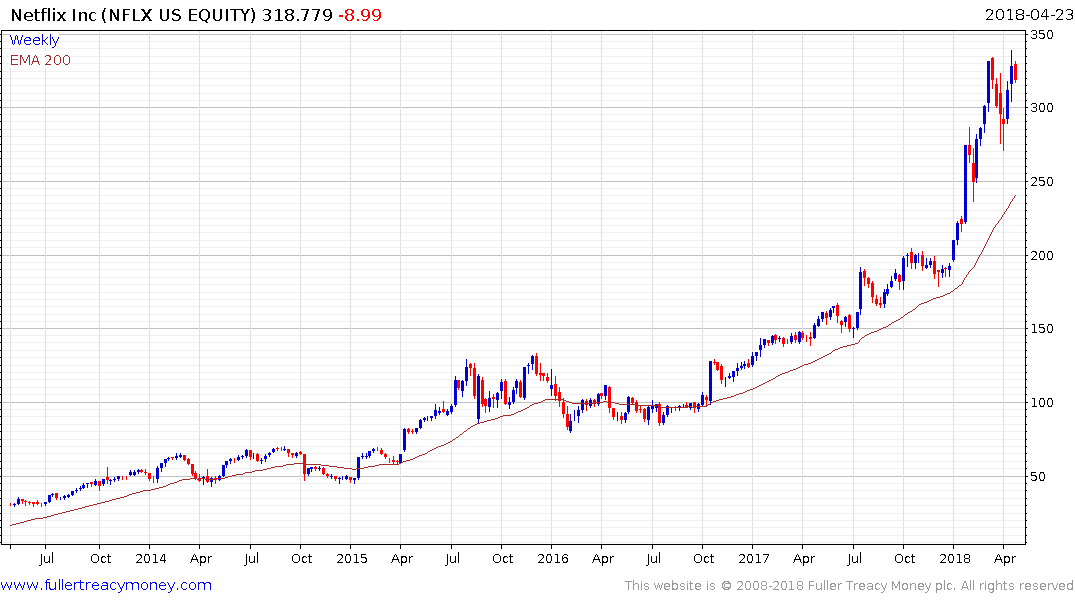 The $300 strike is where the most open interest is for Netflix beyond this month. The share briefly hit a new high last week and is now at risk of at least consolidating its recent rally.
Back to top