Is it time for the catch-up play?
Valuations on Wall Street have been a topic of conversation for at least the last couple of years and not least because of the elevated cyclically adjusted P/E figures value investors have been decrying. In spite of that trepidation the market has continued to trend higher and has outperformed just about all other developed markets.
At the same, Europe was a hard sell, despite attractive valuations, because the impact of the trade war, the uncertainty of Brexit and internal squabbling about fiscal deficits all conspired to present a risk premium over many international investors were unwilling to pay.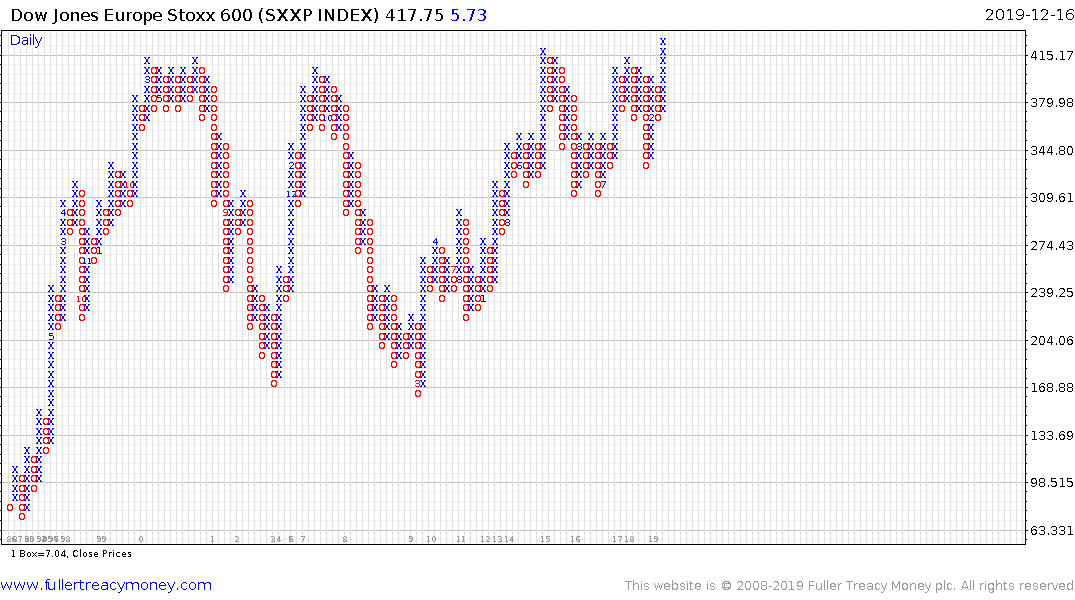 The agreement on a trade war hiatus and the newfound mandate of the UK government to get Brexit sorted all point towards a lowering of the hurdle to investing in Europe. The Europe STOXX Index completed a 19-year range last week. Generally speaking, when such lengthy ranges are completed it points to a new secular bull market. On might argue the region is coming late to the party considering the USA broke out in 2013, UK in 2016 and with Japan and Taiwan in 2017. Nevertheless, better late than never is a valid riposte.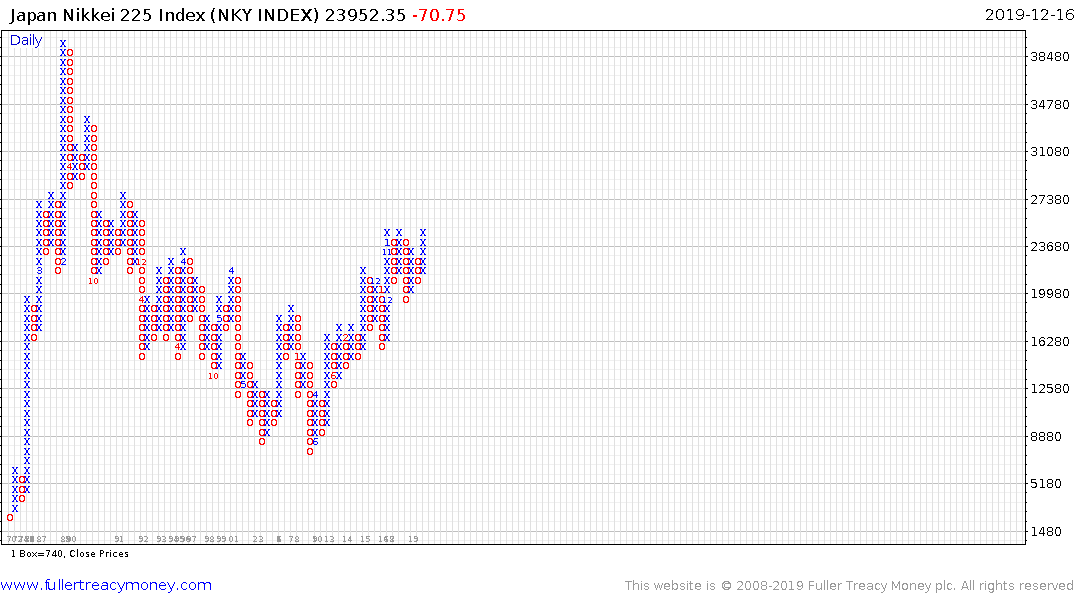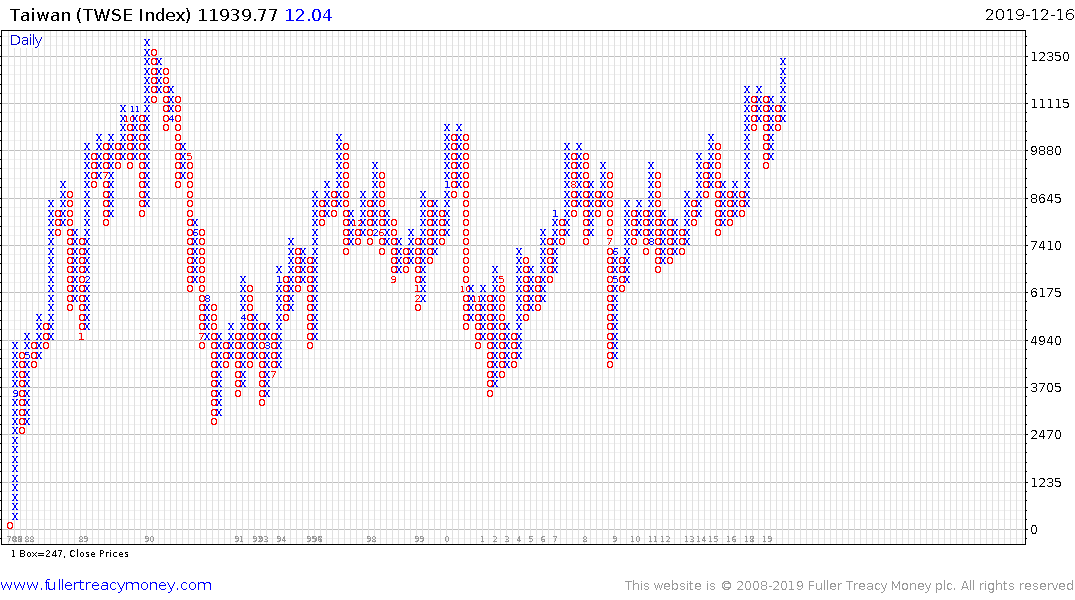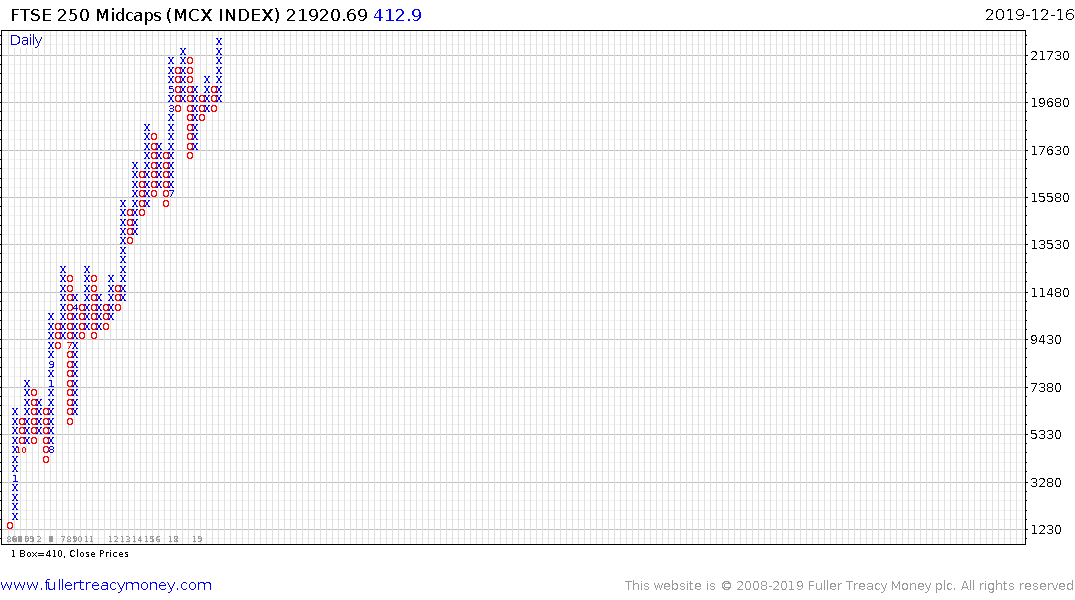 UK shares represent the lions share of the Europe STOXX 600 and it is the clear turn to risk-on trading which has helped propel the Index to new highs. The FTSE-250 midcap Index continues to extend its breakout to new highs as it reassumes it position of outperformance relative to large caps.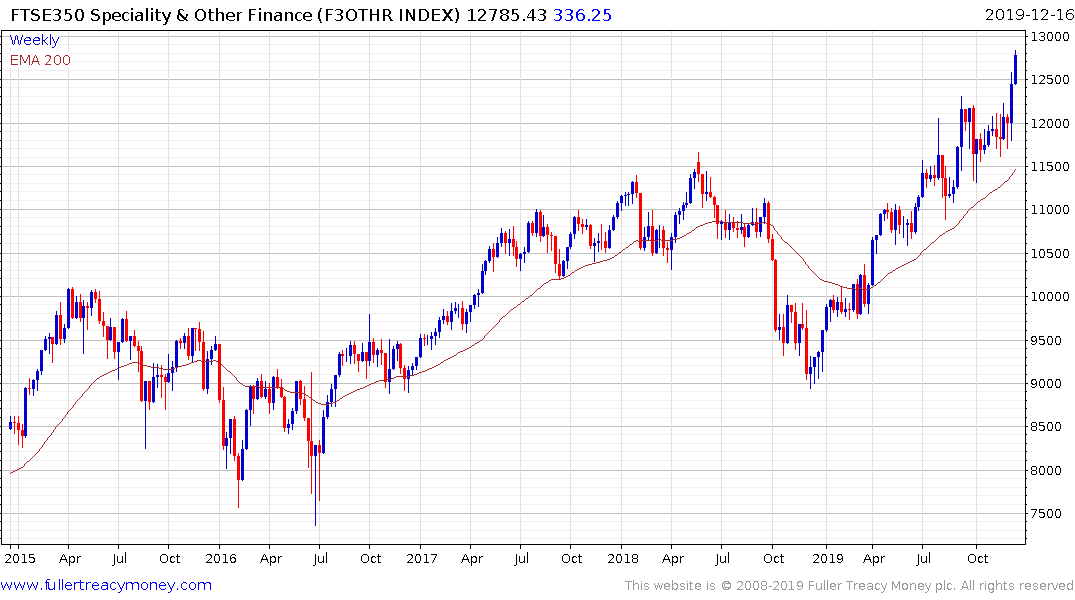 The FTSE-350 Financial Services Index has been trending higher all year and broke successfully above the psychological 12000 level last week to reassert medium-term demand dominance.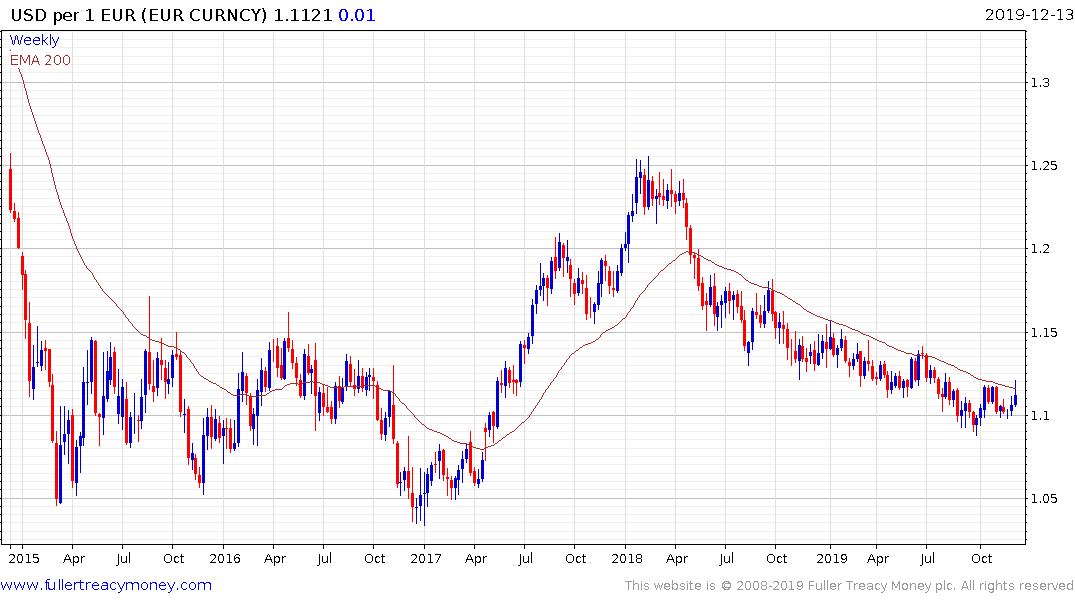 Whether the Dollar is peaking or not versus the Euro is a major consideration in supporting the catch-up play hypothesis. The Euro will need to sustain a move above €1.12 to confirm a return to demand dominance.
Back to top