Iron Ore Smashes $150 After Beijing Eases Steel's Green Targets
This article from Bloomberg may be of interest to subscribers. Here is a section:
China offered its huge steel industry five extra years of rising carbon emissions, sending iron ore soaring as investors saw the move as a renewed focus on propping up the economy.

Steelmaking accounts for about 15% of China's carbon emissions. On Monday, the government set 2030 as the new deadline for peak-emissions for the sector, against an earlier target of 2025. That adds to signs that Beijing is recalibrating its climate strategy in light of last year's commodity price spikes, and priming the economy for a more powerful, carbon-intensive stimulus.
"This is a big adjustment to the timetable, which gives more room for the steel sector to reach peak emissions in an orderly way," said Xu Xiangchun, an analyst with researcher Mysteel. A rush to meet carbon goals could lead to "unbearable economic costs", he said.

The policy pivot is another sign that Beijing is changing the trajectory of its decarbonization plans to ensure industrial changes don't result in damaging inflation or shortages. President Xi Jinping said last month that climate targets shouldn't compromise supplies of commodities that "ensure the normal life of the masses."

Iron ore surged past $150 a ton, with expectations rising for more infrastructure to soften China's economic slowdown. More construction activity tends to means higher steel output, which in turn raises iron ore demand but means more greenhouse gases.

Xi Jinping announced a change of emphasis ahead of the Lunar New Year Holiday in saying carbon reduction would need to take a backseat to ensuring living standards are protected. Today, there was also news that the State investment fund is buying stocks to support prices and that curbs of property market loans are being removed. That's all supportive of the view China is actively putting a floor under asset prices.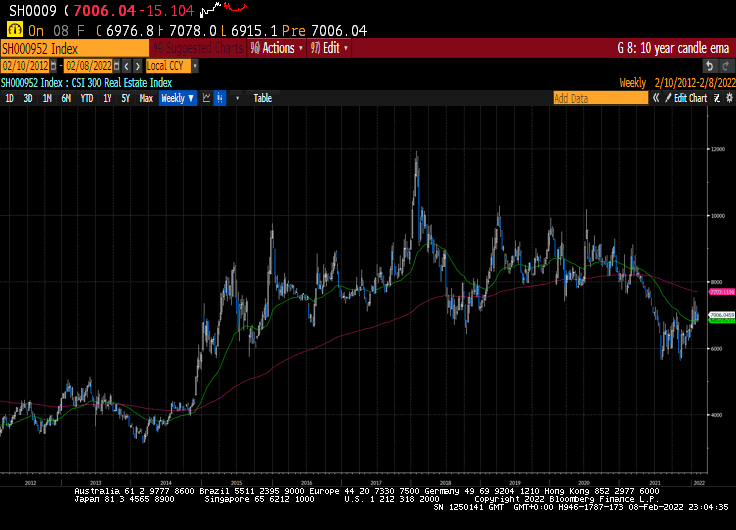 The CSI Real Estate Index is firming from the region of the 200-day MA and remains on a recovery trajectory.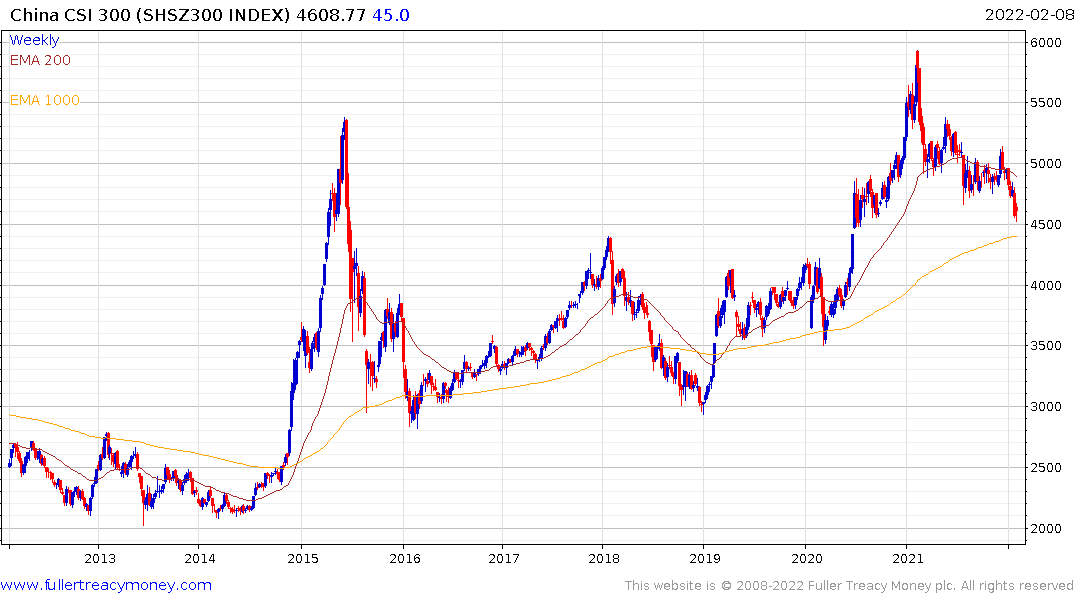 The CSI 300 is steadying from an oversold conditions as it tests the upper side of the underlying range and the region of the 1000-day MA.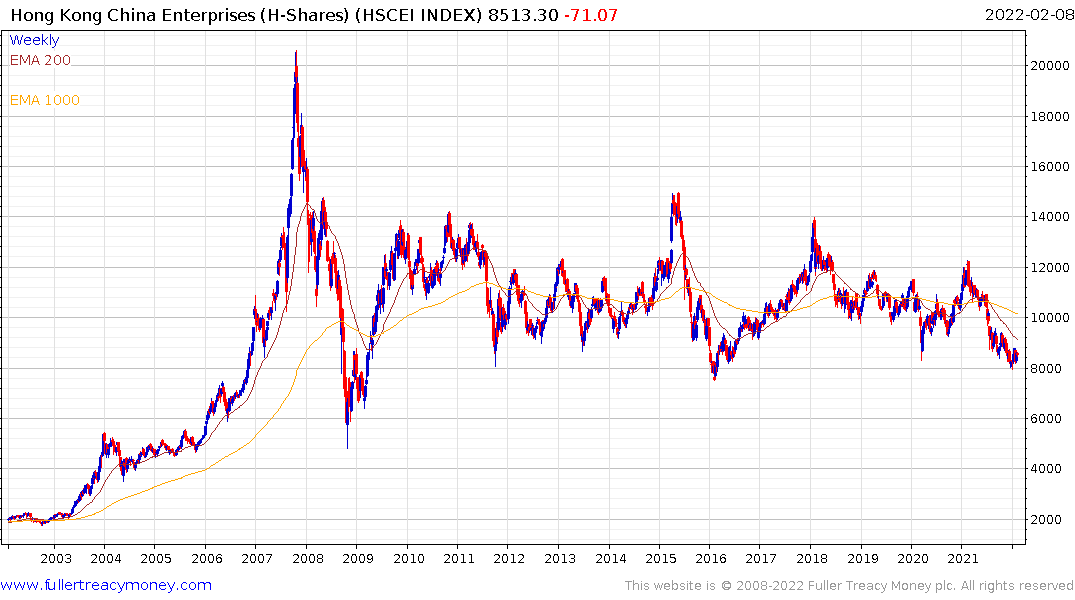 The China Enterprises Index (H-Shares) Index continues to steady from the region of the decade lows.
Back to top