Irish Economy shrinks sharply at end of 2013
This article by Eoin Burke Kennedy for the Irish Times may be of interest to subscribers. Here is a section:
Merrion economist Alan McQuaid said: "We wouldn't read too much into the GDP data. In our view they are understating the true health of the economy at this juncture given the huge improvement we've seen in employment in the past year, with GNP a better barometer."

He said much of Ireland's problems last year stemmed from the expiry of patents in the key pharmaceutical sector, which depressed merchandise exports overall.

However, he noted services exports remained resilient and were 7.1 per cent higher year-on-year in the fourth quarter.

?Davy Stockbrokers said the data contained "a mish-mash of revisions and volatility - largely related to the pharmaceutical sector - so it is difficult to see through the statistical fog."
One of the main drivers of Ireland's recovery remains the fact that it plays host to the European headquarters of a significant number of Fortune 500 companies. This has helped ensure Ireland benefits from export led growth while a number of other troubled Eurozone peripheral nations have struggled. The pharmaceutical sector has historically played an important role as both an employer and exporter but the emergence of generic drugs has been a challenge for the Irish operations which had previously relied on patent protection.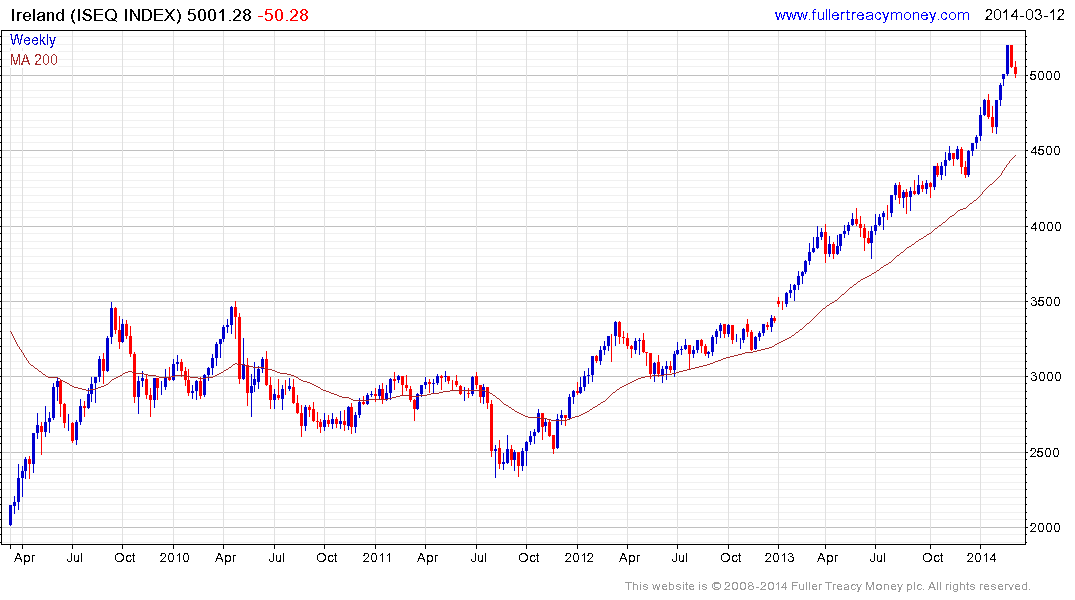 An idiosyncrasy of the Irish stock market is that none of the foreign multinationals with operations in the country sustain listings in Dublin. CRH (23.5%), Ryanair (15.8%) and Kerry Group (13.4%) represent 50% of the domestic Index. The ISEQ has been among the best performing European indices over the last year but is currently somewhat overextended and a reversion towards the 200-day MA appears to be underway.

Generic drug manufacturers rallied in anticipation of the "patent cliff". (Also see Comment of the Day on August 29th).

Teva Pharmaceutical and Perrigo are the two largest listings in Israel and also have US listings. Both have rallied impressively over the last month and are susceptible to some consolidation, not least as the wider market pulls back.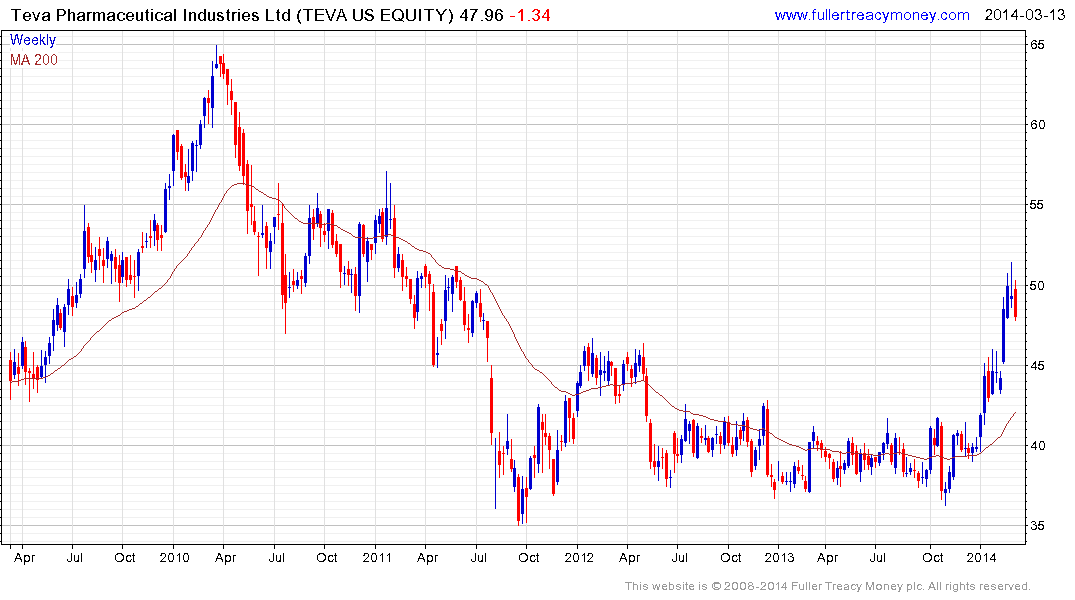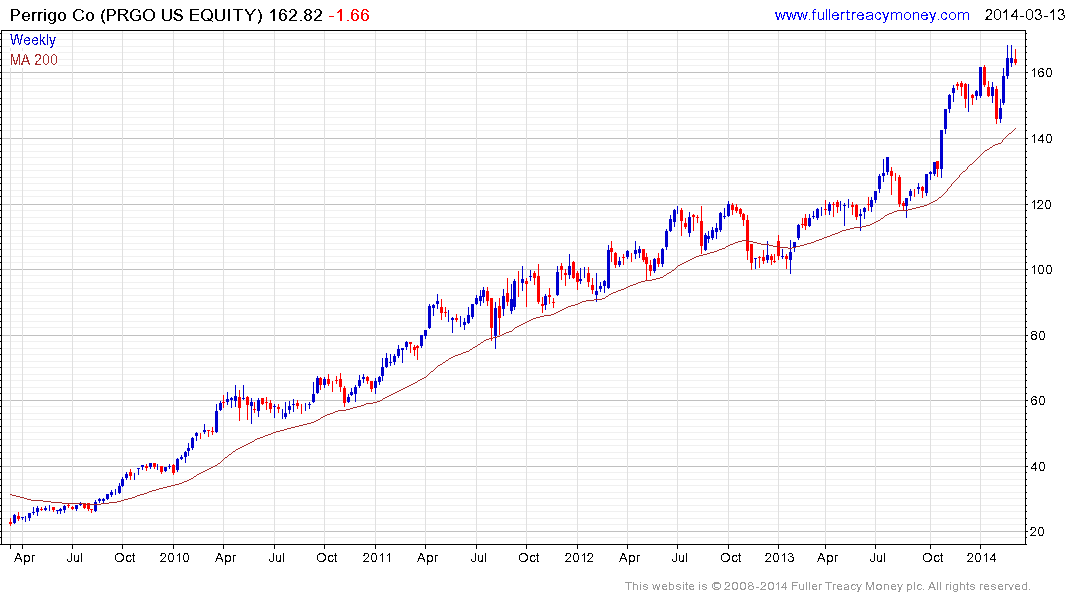 Dr.Reddy and Ranbaxy are among India's higher profile exporters. Dr.Reddy's US listing completed a two-year range in January and while some consolidation of that gain is now underway, a sustained move below $40 would be required to begin to question medium-term scope for additional upside. Ranbaxy's UK listing remains a laggard. It found at least short-term support in February but more time ranging will be required to demonstrate a demand has returned to dominance beyond a dead cat bounced.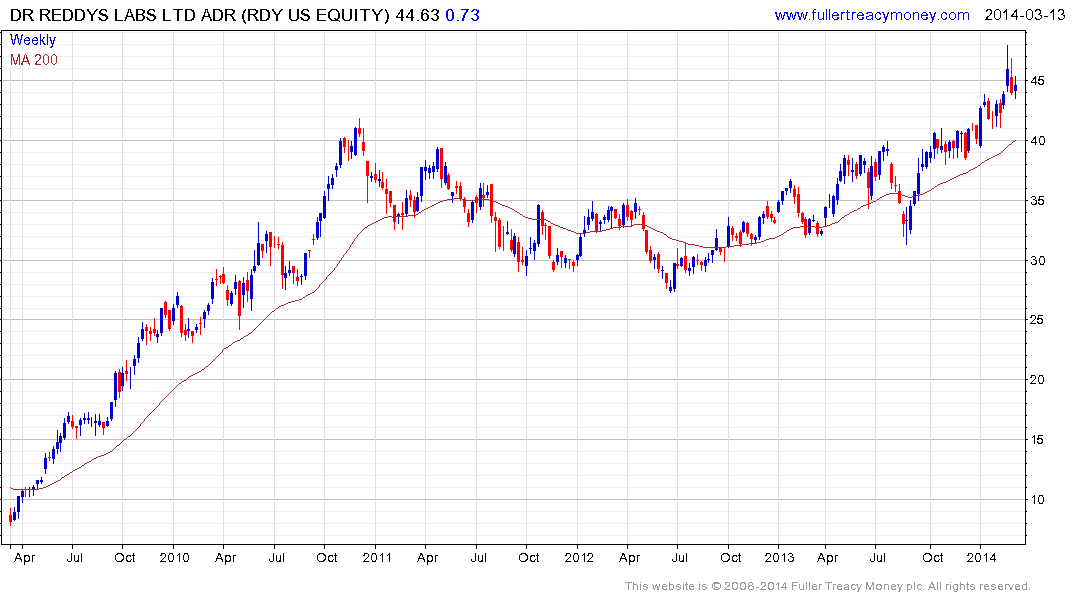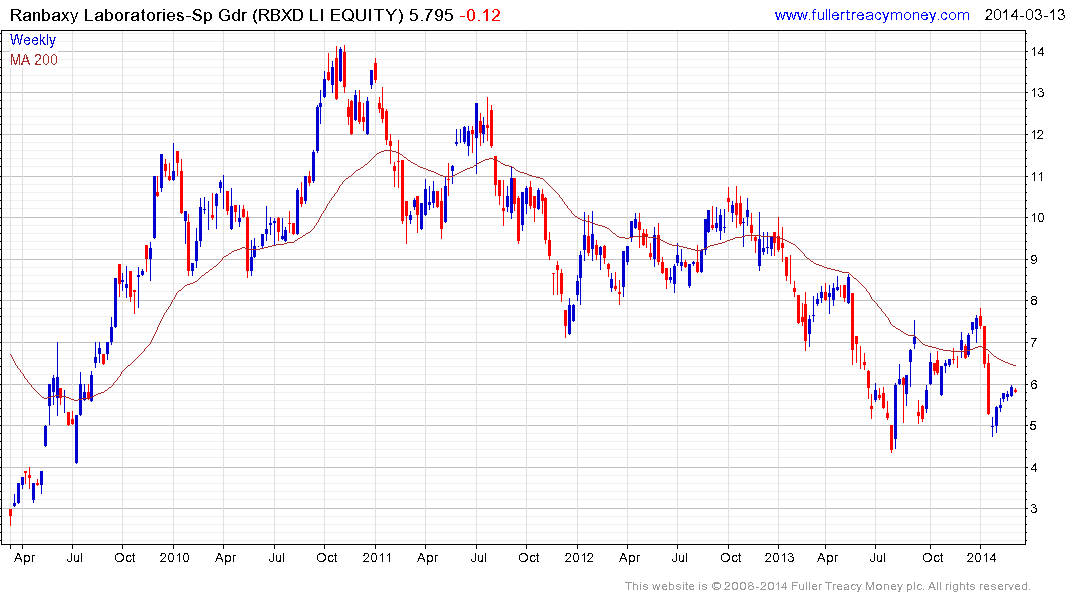 US listed Mylan accelerated to last week's peak near $57.50 and the most likely scenario now is that a process of mean reversion is unfolding.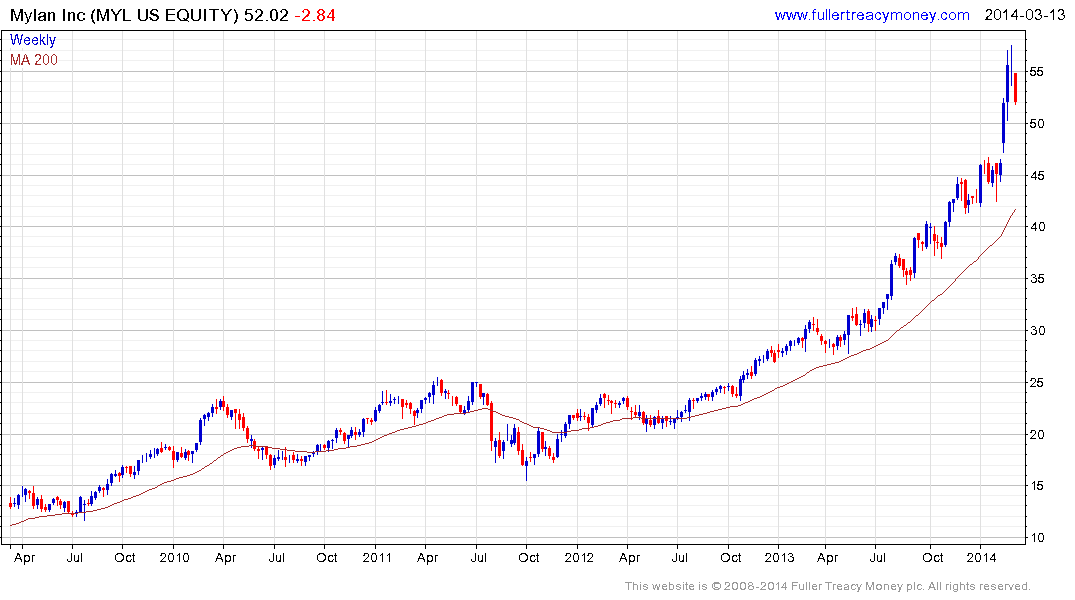 Hospira has posted a less impressive uptrend but is nonetheless pulling back. It will need to find support in the region of the 200-day MA, currently near $40, if medium-term scope for continued higher to lateral ranging is to be given the benefit of the doubt.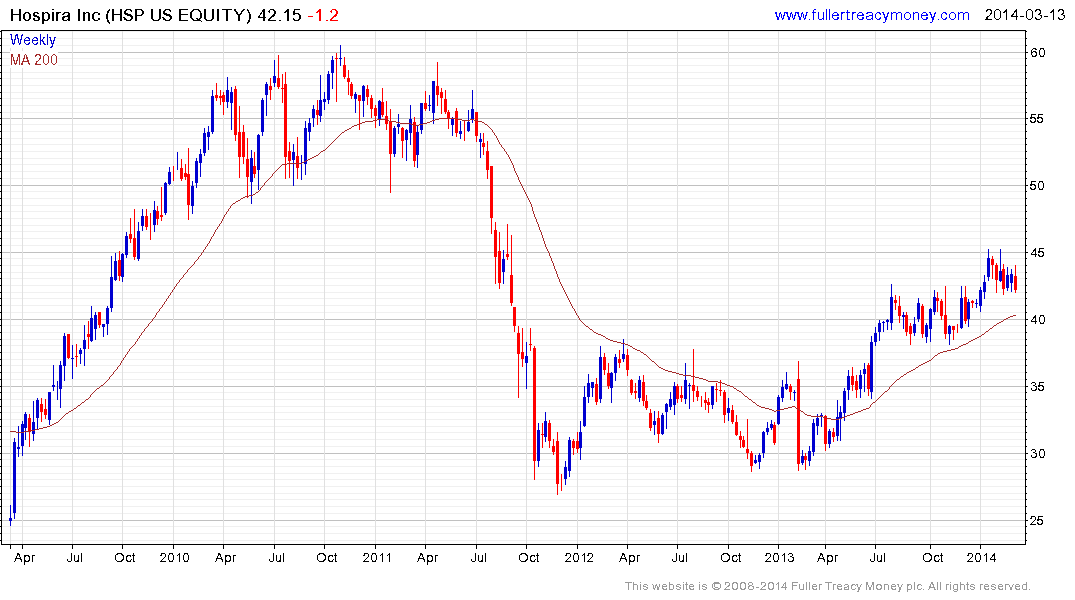 Back to top