The whole world is focused on Greece with theatrics among the main participants escalating as we approach the next deadline. The ECB has finally engaged in looser monetary policy which is only likely to get more lax if Greece in fact exits the currency union. An export led economy such as Ireland's remains a beneficiary of these developments no least because of the relative weakness of the Euro.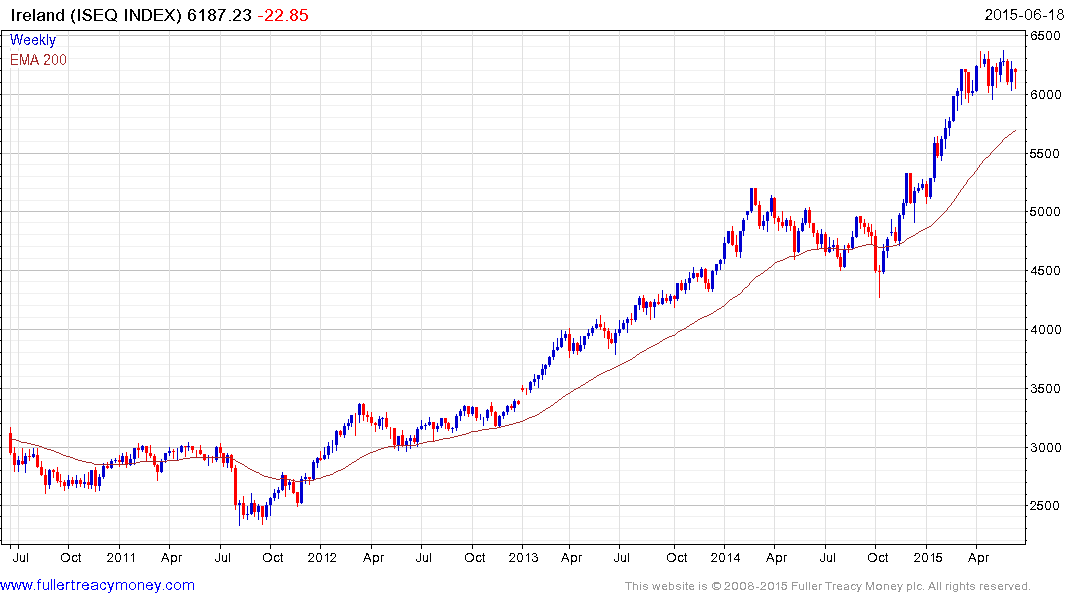 The ISEQ Index has held up better than other European indices over the last month with its reaction so far limited to a tight ranging consolidation which has at least partially unwound the overbought condition relative to the 200-day MA.

A click through of the Ireland section of the Chart Library highlights the fact that the market is being led higher by its larger sectors i.e. Building Materials, Food and Airlines.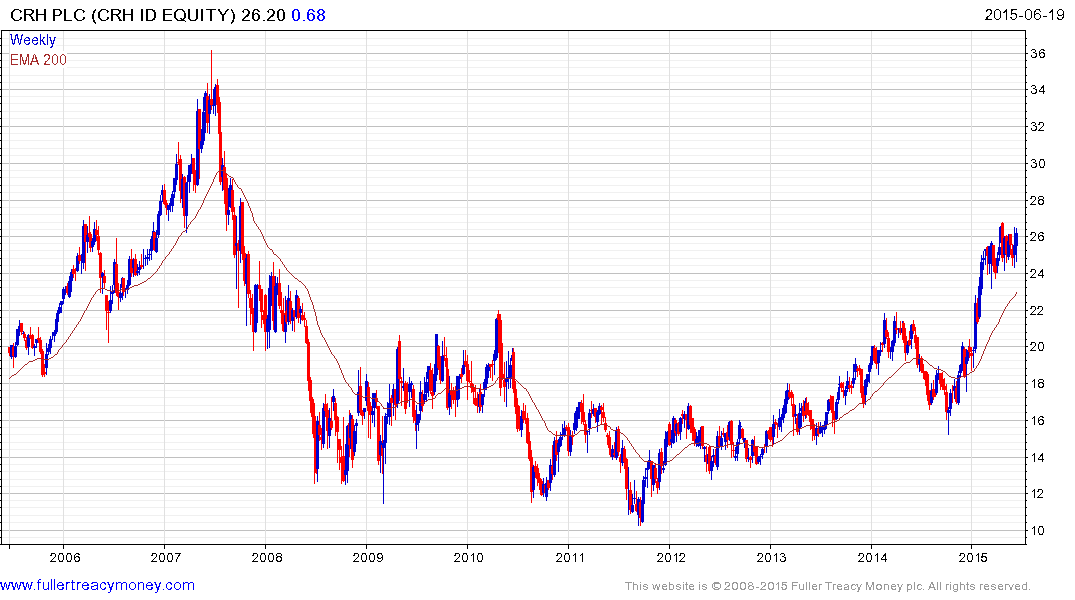 CRH (Est P/E 23.62, DY 2.39%) generates 96% of revenue outside Ireland. The share completed a six-year base in January and continues to hold a medium-term progression of higher reaction lows.


The pace of Kingspan's (Est P/E 23.14, DY 0.78%) advance has picked up since bouncing from the October low and a break in the progression of higher reaction lows would likely signal the onset of mean reversion.


Ryanair (Est P/E 16.30, DY N/A) broke out of a medium-term range in December and continues to hold a progression of higher reaction lows.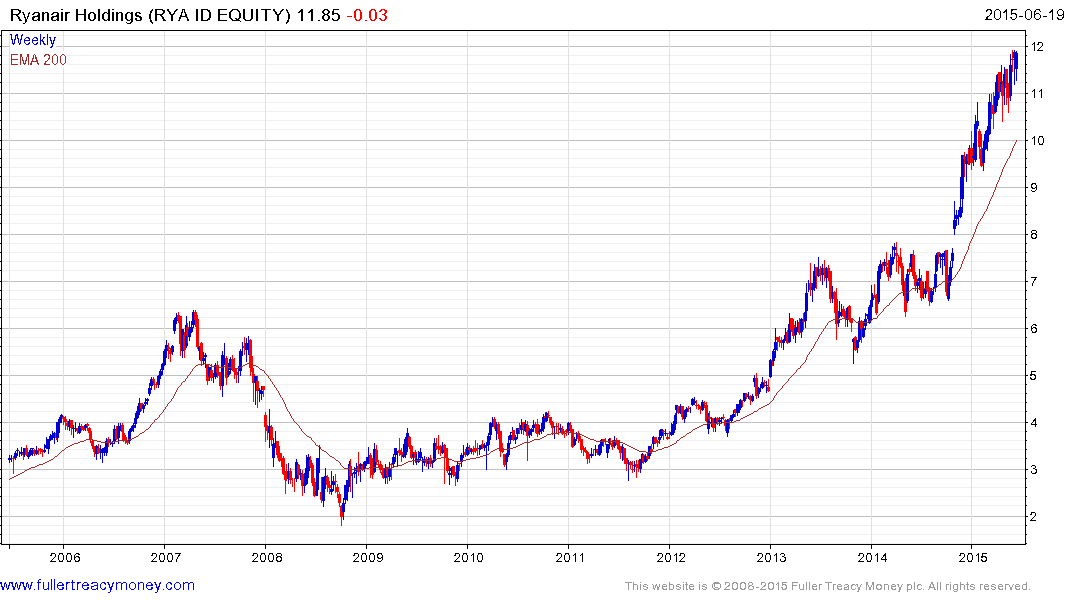 Kerry Group (Est P/E 22.33, DY 0.67%) is an S&P Europe 350 Dividend Aristocrat and remains in a consistent medium-term uptrend.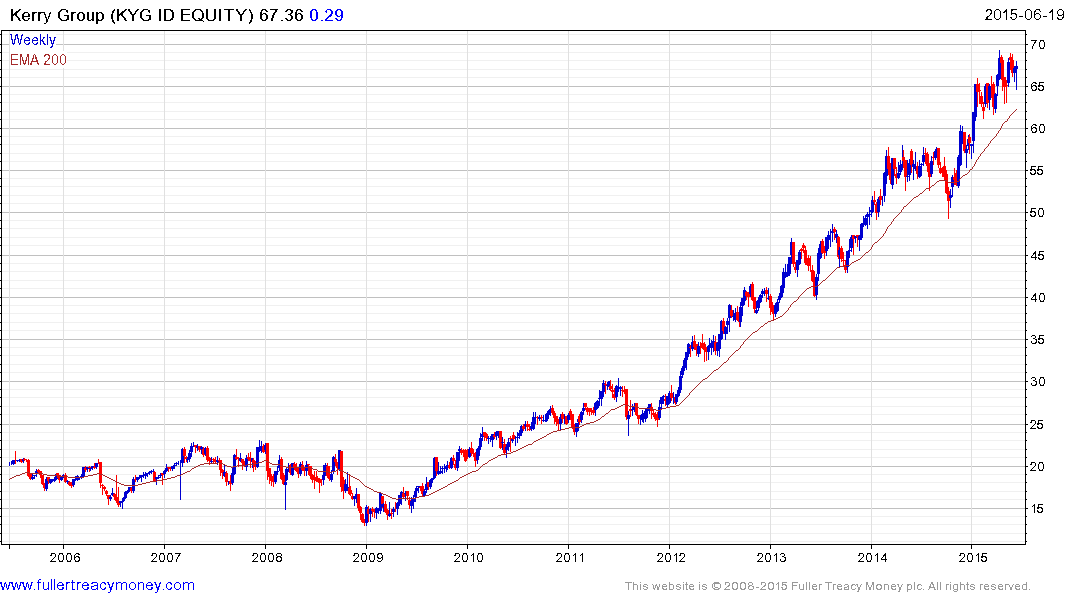 Back to top