IOTA Takes Step Towards Decentralized Network
This article by Sead Fadilpašić for cryptonews.com may be of interest to subscribers. Here is a section:
IOTA is continuing its path towards the so-called 'Coordicide' - the death (that is, the removal) of the Coordinator, which is a node run by the IOTA Foundation for network protection and transaction confirmation. The goal of this act is to make the network decentralized.

In order to "solve blockchain's biggest issues with scalability and decentralization," as the Foundation said in their announcement, they are launching the first testnet of the decentralized network. It is a new protocol called Pollen.

Pollen's goal is to enable the community, researchers and developers to "test and validate the concepts of IOTA 2.0, which will serve as IOTA's Coordinator-free network," the press release said. People can now test and work independently on the components such as rate-limiting, Mana (reputation-based system), and Fast Probabilistic Consensus (new consensus algorithm that doesn't need the centralized Coordinator).

"IOTA has spent the last year researching a solution that will ultimately replace its current network in the first half of 2021," they said.

Whether the Coordinator will indeed be killed in the first months of 2021 is "always hard to say," Dan Simerman, Head of Financial Relations at the IOTA Foundation, told Cryptonews.com. "Right now IOTA's actually ahead of schedule, so it's very well possible it could be sooner. But, IOTA always like to be safe and ensure things are at their best."
The holy grail for cryptocurrency acolytes is to have a fully automatic network, without relying on any one group that might theoretically exert control, while also being quick enough to compete with payment networks like Visa and Mastercard.
Bitcoin is unlikely to ever meet the speed requirement. While it has successfully proven to be a network which can exist outside of any one person's control it was never designed to actually provide a payments network to the global economy.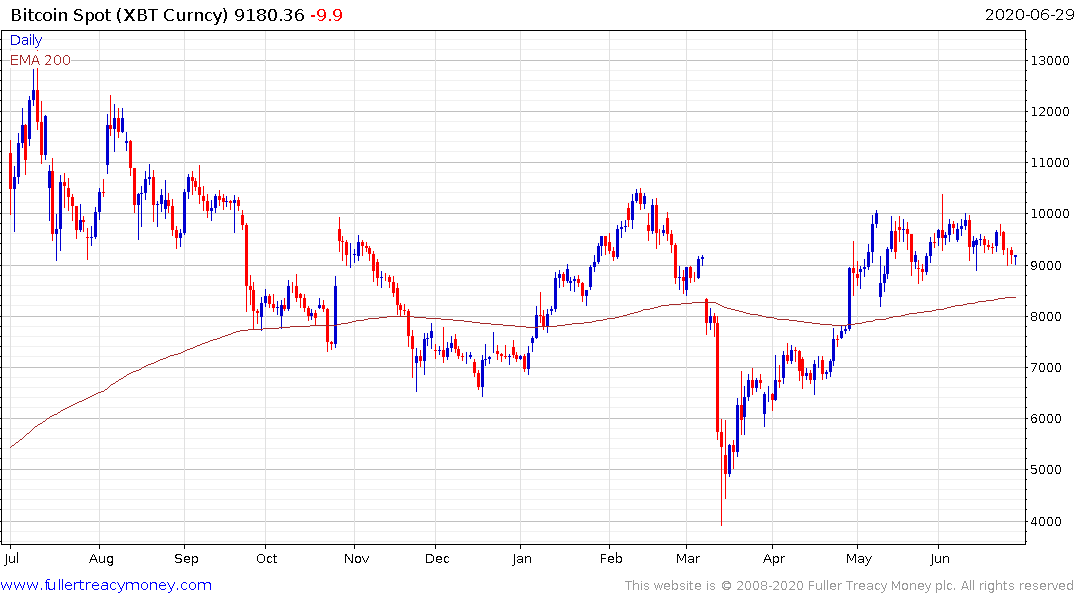 The price has been inert for the last two months as it ranges above the 200-day MA and below the psychological $10,000. These periods of relative quiet do not last indefinitely and generally are a precursor to powerful breakouts.
IOTA can compete on speed. In fact, it gets faster the more people use it. Until not it has failed the independence test because it required the IOTA Foundation to support the nodes. That acceleration of the pace of development marked by today's announcement brings forward the date when it will also be fully decentralized.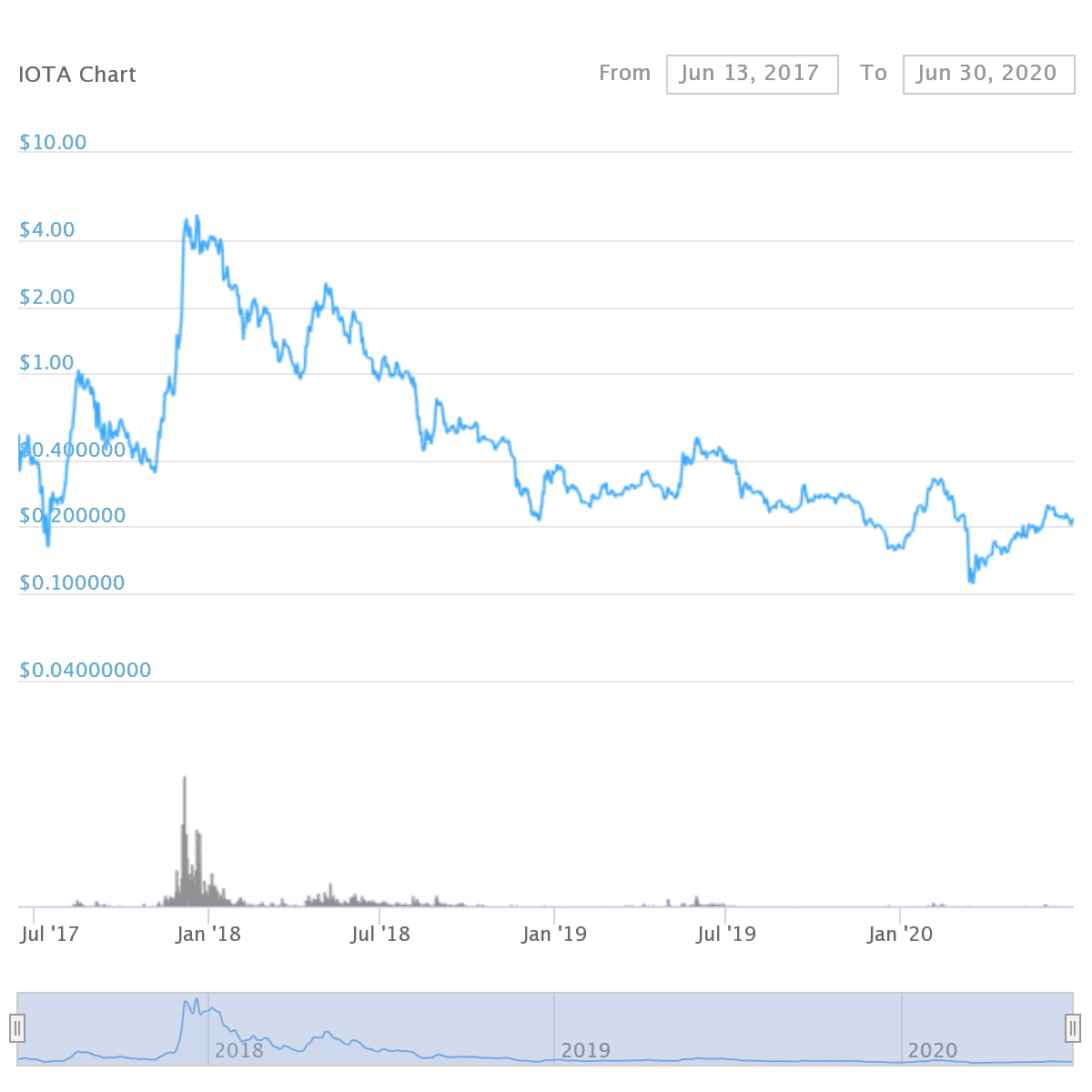 It has been trending downwards since 2017 and a break above $0.30 will be required to signal a return to demand dominance.
Back to top