Inventing Virtual Meetings of Tomorrow with NVIDIA AI Research
This video from Nvidia may be of interest to subscribers.
I'm sure I'm not the only one who has been on a Zoom meeting where the video was extremely jerky and the transitions from one speaker to the next suffered from significant lag.

The improvements in quality for video, achieved with less bandwidth, is a truly impressive achievement. This is the kind of innovation that will greatly enhance the product offering of social media, teleshopping and the evolution of the media streaming sector.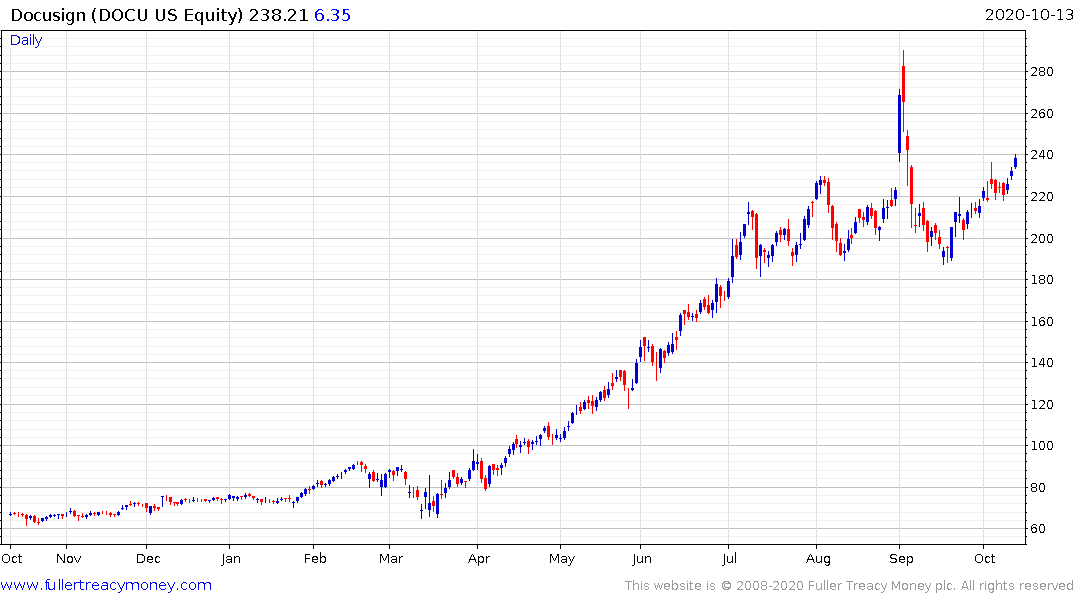 Zoom has rallied spectacularly this year but a shoddy product offering is unlikely to survive the pandemic without a major overhaul. The kind of bump to earnings DocuSign has enjoyed are also going to be difficult to sustain in a post lockdown world.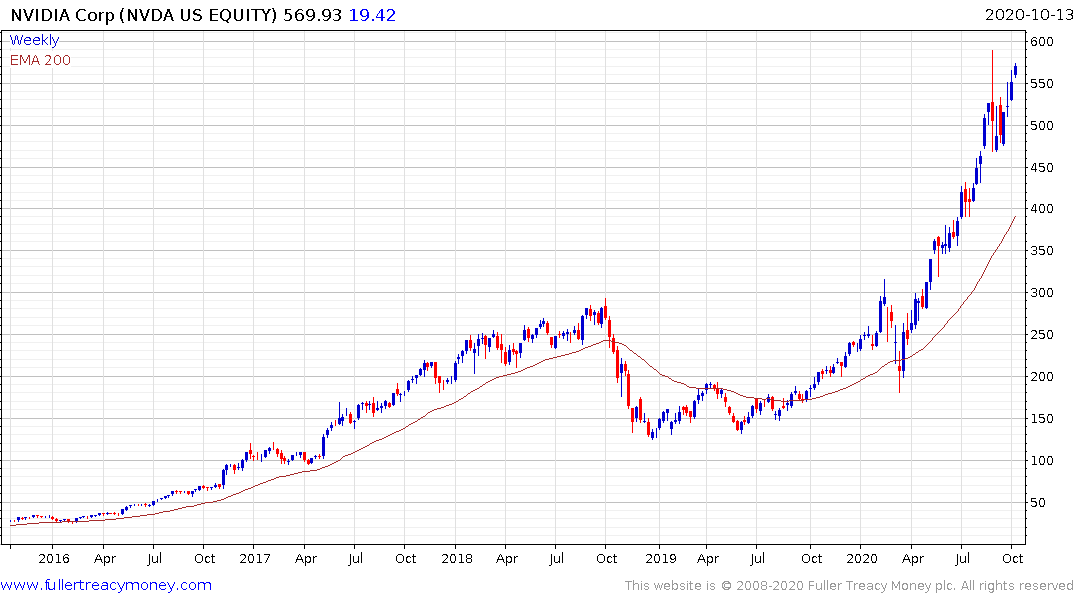 As the leading graphics card company Nvidia is however, likely to see continued demand for its chips in everything from computer vision/autonomous vehicles to artificial intelligence.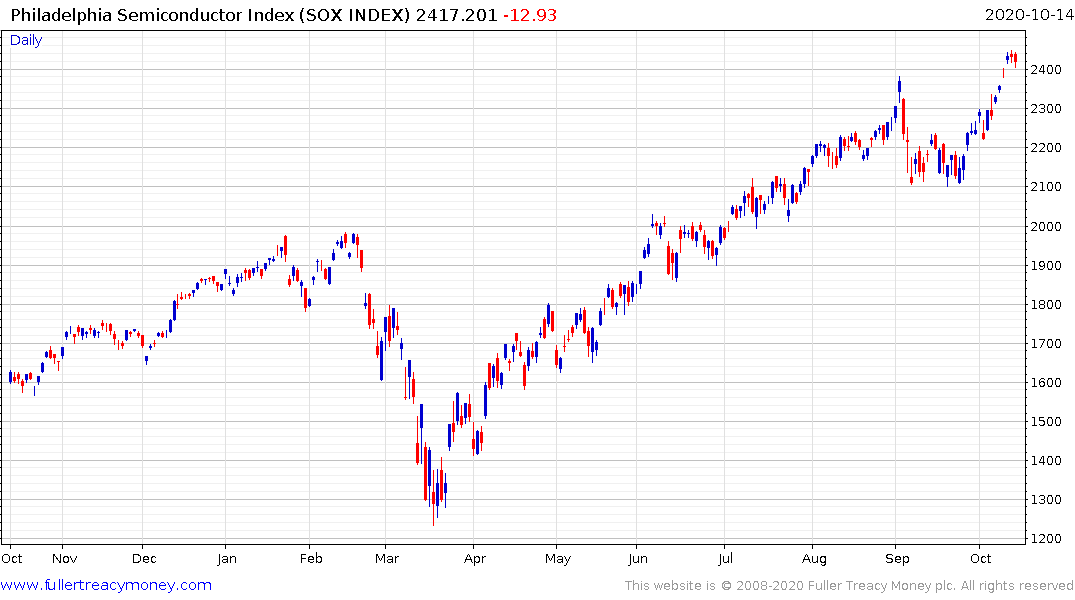 The Philadelphia Semiconductors Index broke out to new highs on Friday and while somewhat overbought in the short-term, remains in a consistent medium-term uptrend.

This additional video discussing the trajectory of the Gartner hype cycle may also be of interest. It offers a graphic representation of how technology success stories are heavily influenced by survivor bias since many one-hit wonders have disappeared over the years. Getting a technology past the trough of disillusionment is no mean feat.

Perhaps the evolution of graphics chips will aid the commercialisation of VR and augmented reality. It was notable in Apple's release of new iPhones yesterday that the new versions come with lidar sensors for future augmented reality apps.

Tesla continues to tout the beta release for full self-driving technology next week. It remains to be seen just how effective this is going to be. Autonomous vehicles could provide one of the biggest productivity gains in the last half century but also represent one of the biggest socially disruptive events in that time too.
Back to top