Interesting charts October 23rd 2018
S&P500 Banks Index – breaking down to new reaction lows and a sustained move back above the trend mean will be required to question supply dominance.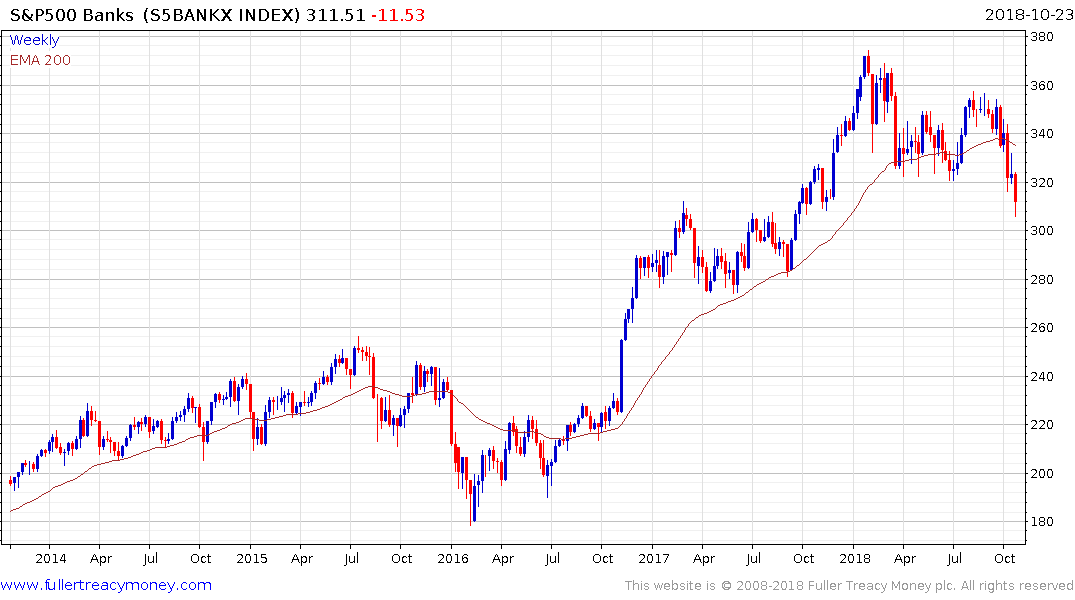 Brent Crude Oil – breaks back below $80. The initial rally above that level fell short of previous break outs and the subsequent reaction is now push back into the underlying range both of which are trend inconsistencies. The price is going to need to demonstrate support in the region of the trend mean if the medium-term upward bias is to be given the benefit of the doubt.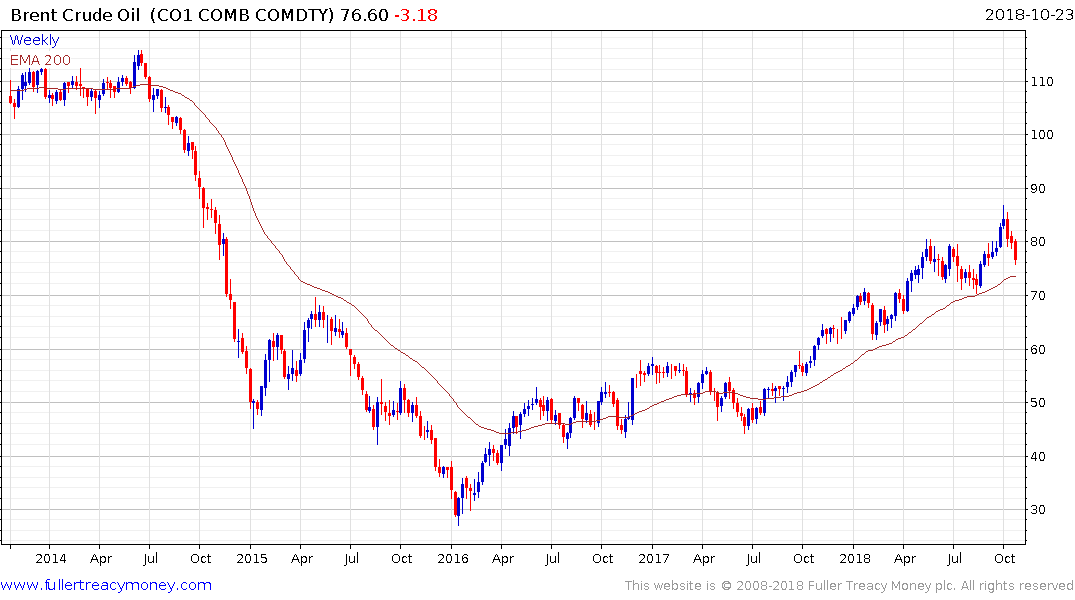 Caterpillar accelerated to its January peak, held a succession of lower rally highs until this week and is now accelerating lower. A clear upward dynamic will be required to check momentum beyond a pause.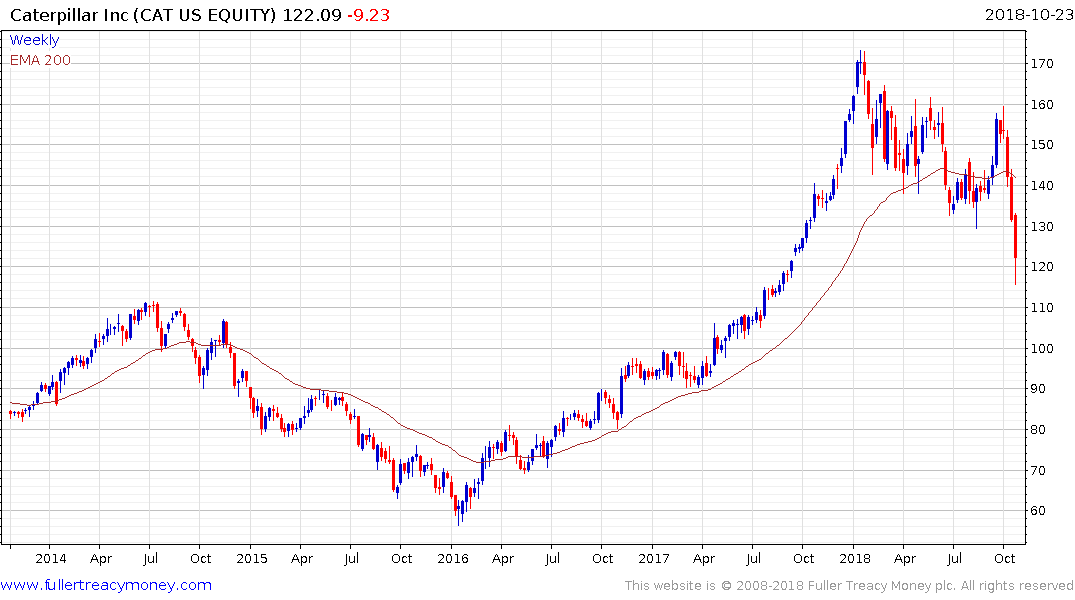 Verizon breaks out to new highs completing a 5-year range and a clear downward dynamic will be required to check potential for additional upside.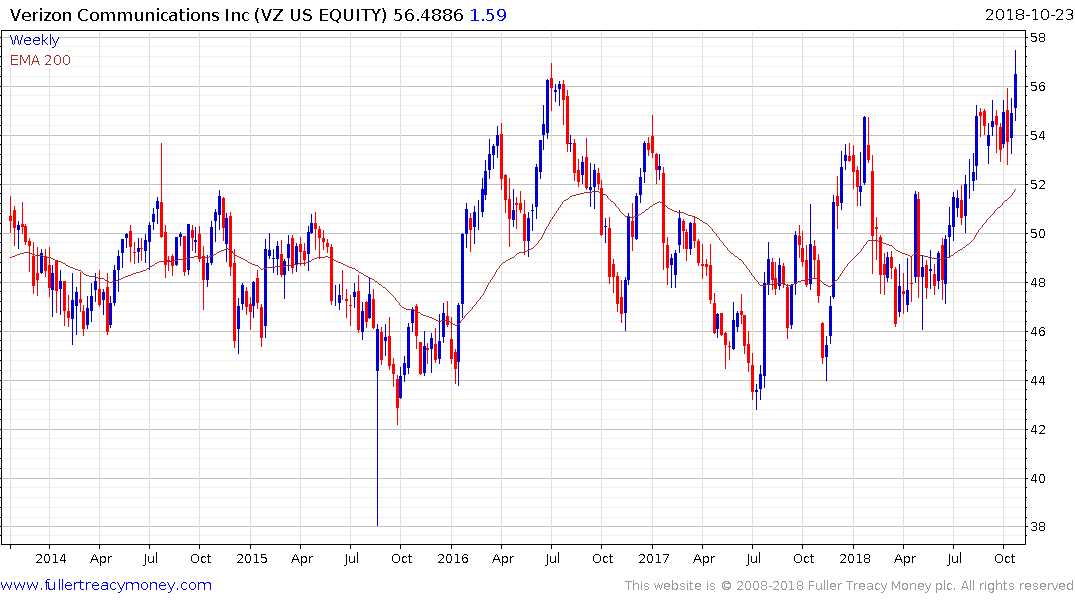 Back to top