Interesting charts November 8th 2017
Palladium rallied successfully through $1000 today for the first time since 2001. The last time it traded at this level was following a massive rally spurred by a supply shortage. On this occasion the move might be somewhat overbought relative to the trend mean but is looks better supported. A break in the progression of higher reaction lows, currently near $950, would be required to question medium-term scope for additional upside.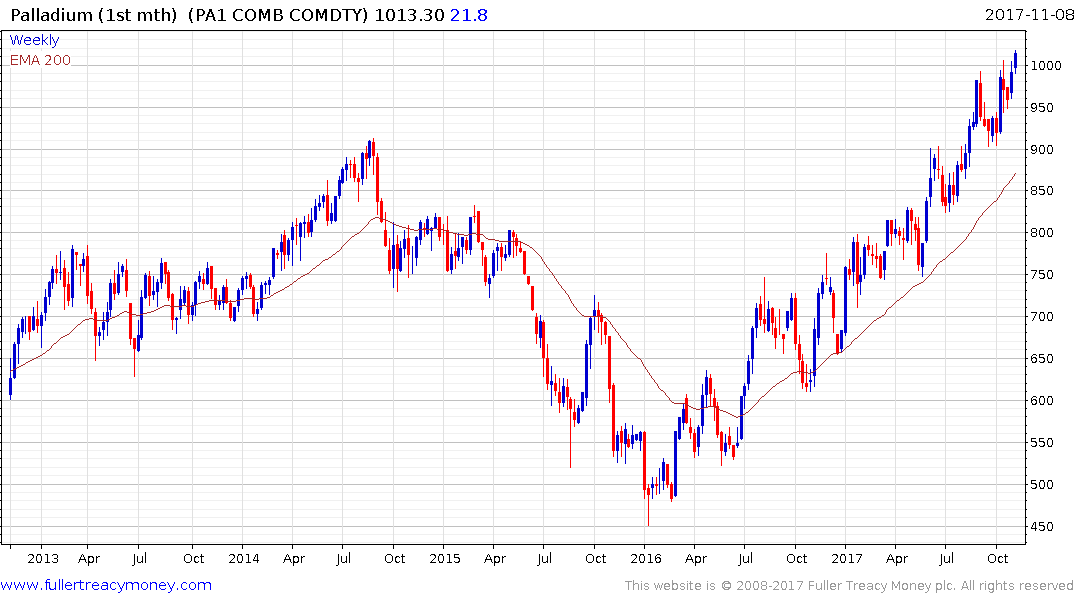 Greece is testing the lower side of a six-week range and will need to rally soon if support in the region of the trend mean is to be reconfirmed.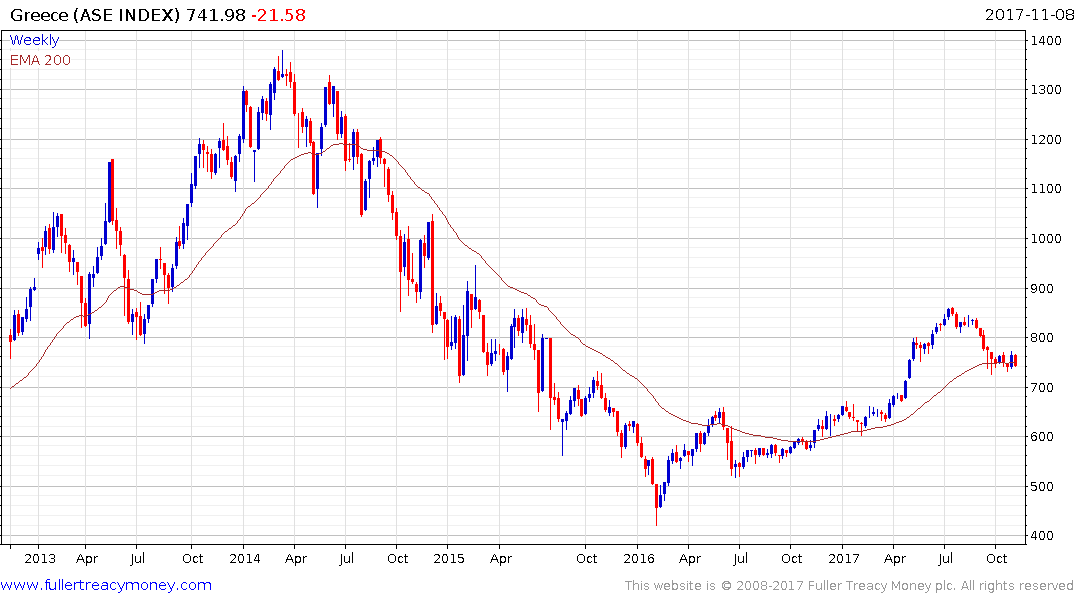 Cocoa rallied to new recovery highs; completing the base which has been developing for most of this year. A sustained move back below the trend mean would now be required to question medium-term recovery potential.


Bitcoin has rallied almost $3000 since mid-October and showed some of the first signs of tiring today as it failed to hold intraday gains. Downside follow through tomorrow would signal a peak of more than very short-term significance has been reached.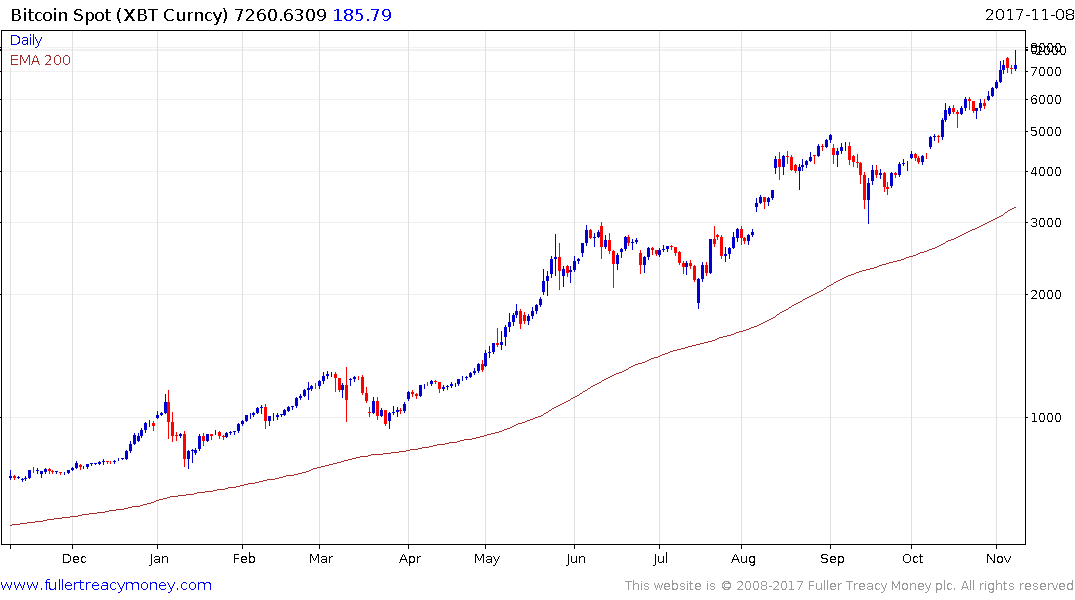 One of the primary characteristics of bitcoin's trading rhythm is that it tends to have spectacular rallies followed by abrupt declines to test previous peaks. The last significant peak was at $5000.
Back to top