Interesting charts June 8th 2015
SPDR Consumer Staples ETF – testing the region of the 200-day MA following a gradual process of mean reversion. It will need to find support in the current area if the medium-term uptrend is to remain consistent.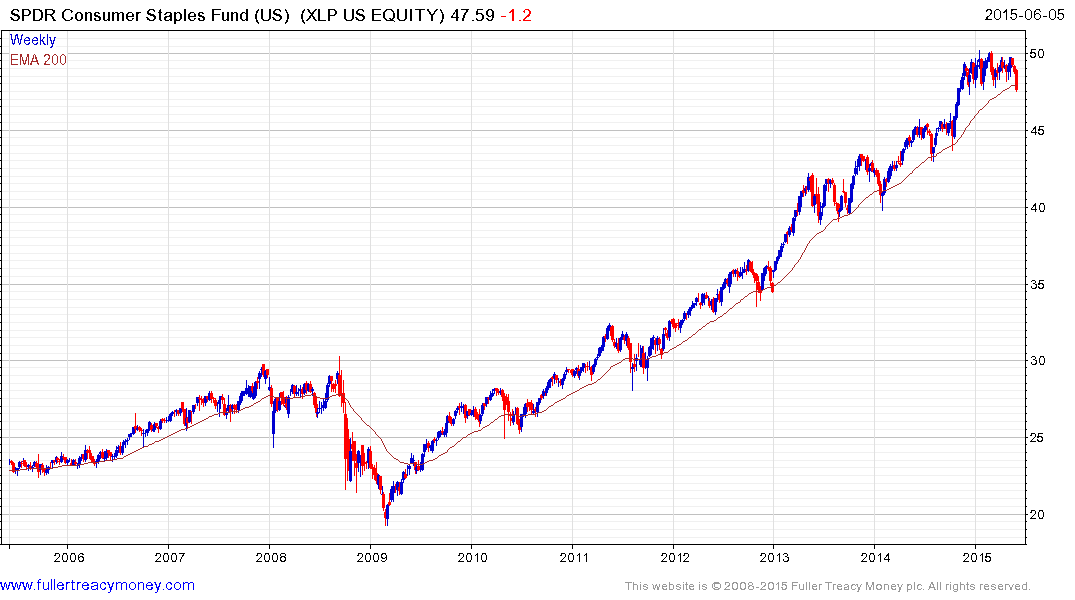 South Korean Financials – upside key reversal from the region of the 200-day MA, following a steep 10% decline since late April. Some additional following tomorrow would confirm more than temporary support in the region of 450.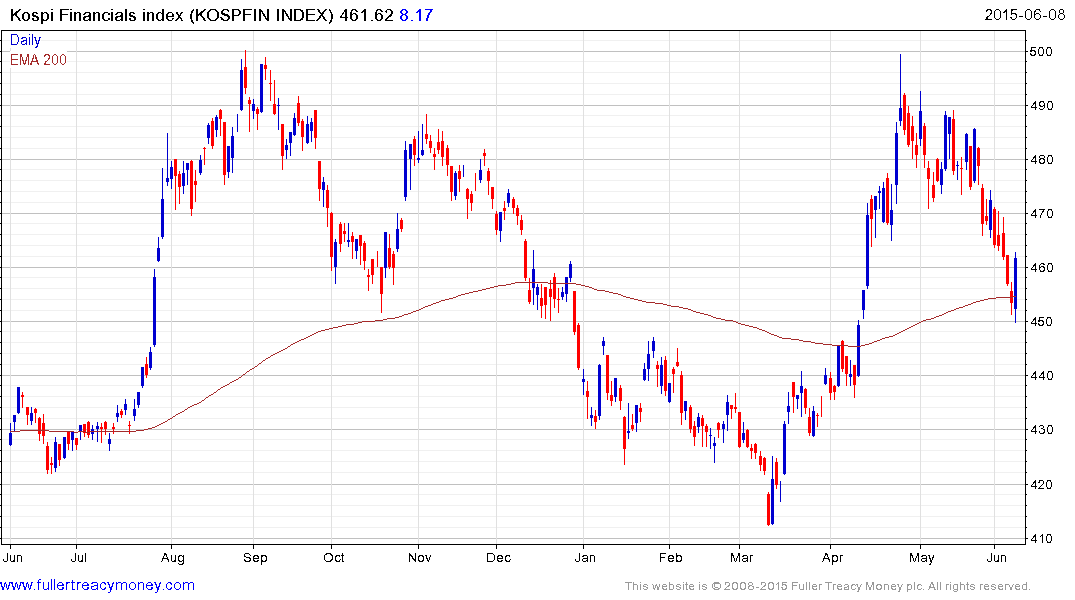 Philippine Peso per 1 US Dollar – The Dollar is probably in the latter stages of completing a first step above the Type-2 base as taught at The Chart Seminar.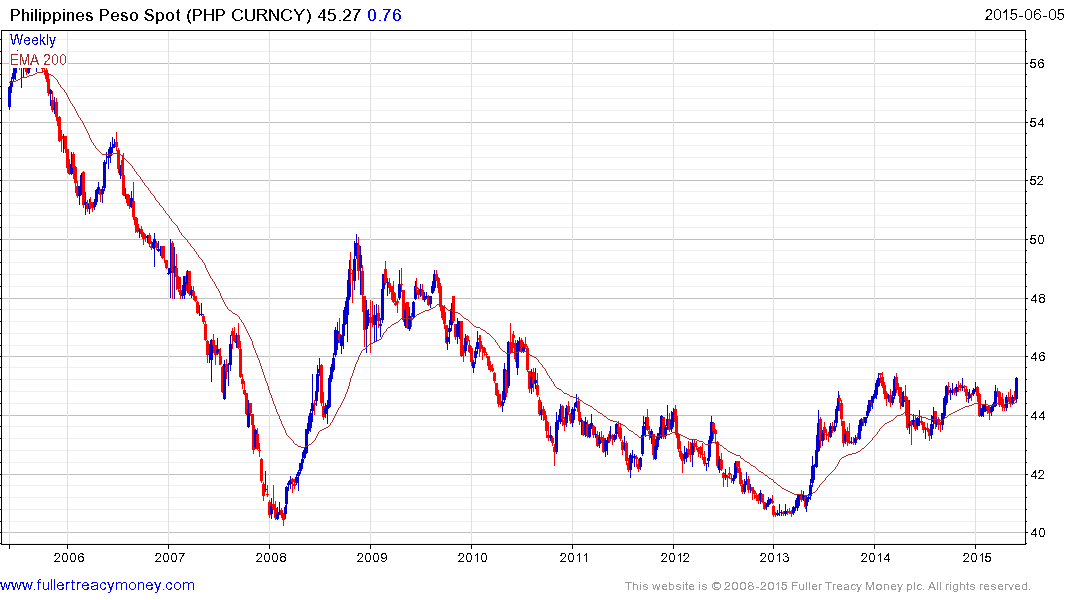 Back to top