Interesting charts July 24th 2019
The US Trade Weighted Broad Dollar Index continues to trade in the region of its all-time peak. A sustained move below 125 will be required to signal more than temporary resistance in this area.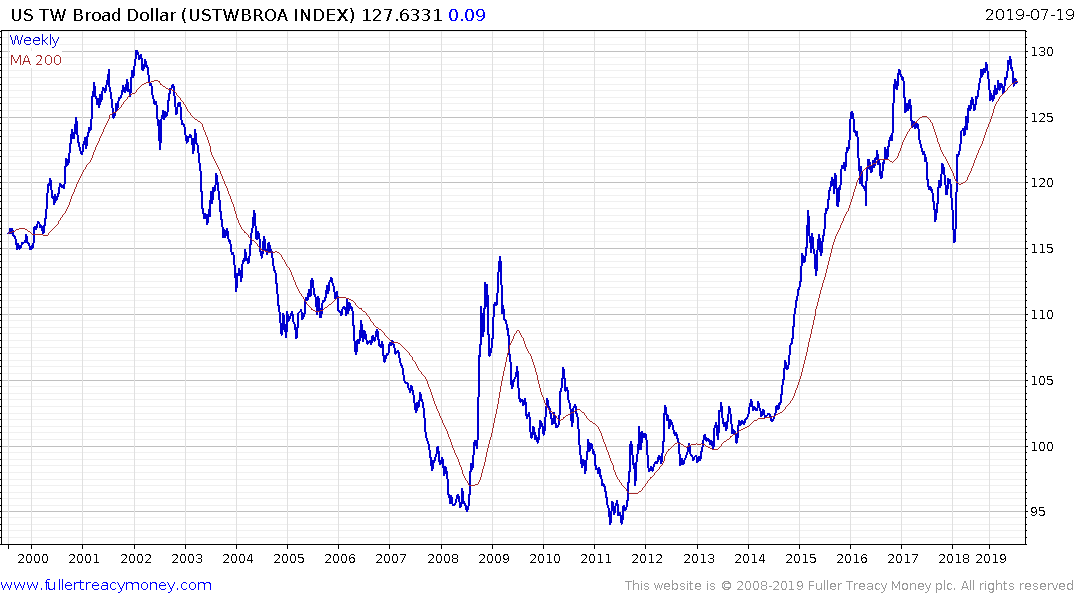 Platinum bounced from the $800 area in 2008, 2016 and has been firming from that level again over the last year. An incremental sequence of higher reaction lows remains evident and a sustained move below $800 would be required to potential for additional upside.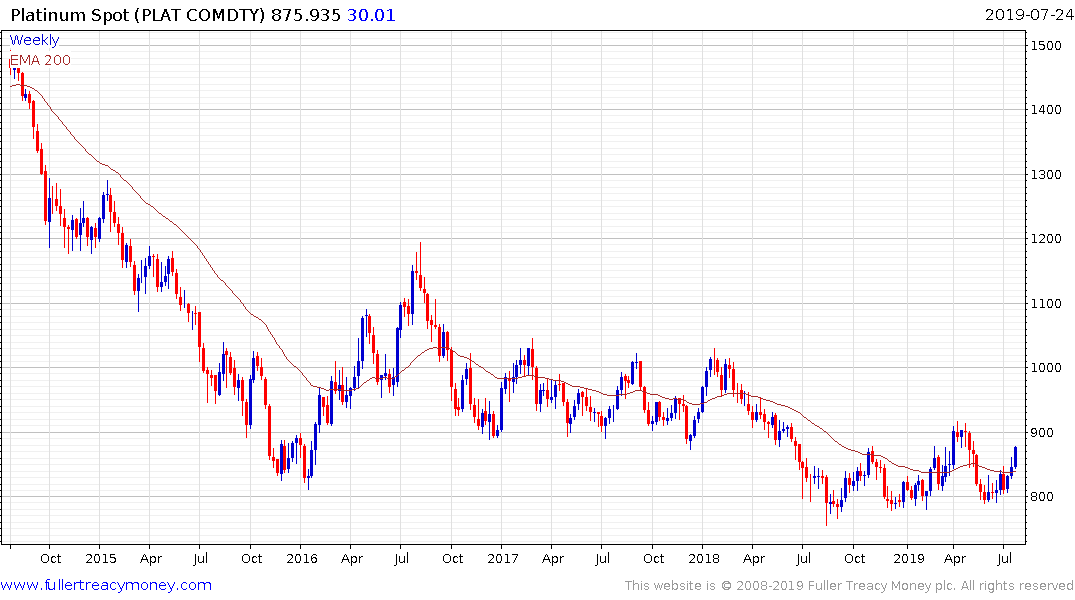 Philadelphia Semiconductors index breaks to a new high in a dynamic manner. A short-term overbought condition is evident but a sustained move below 1400 will be required to question potential for continued upside.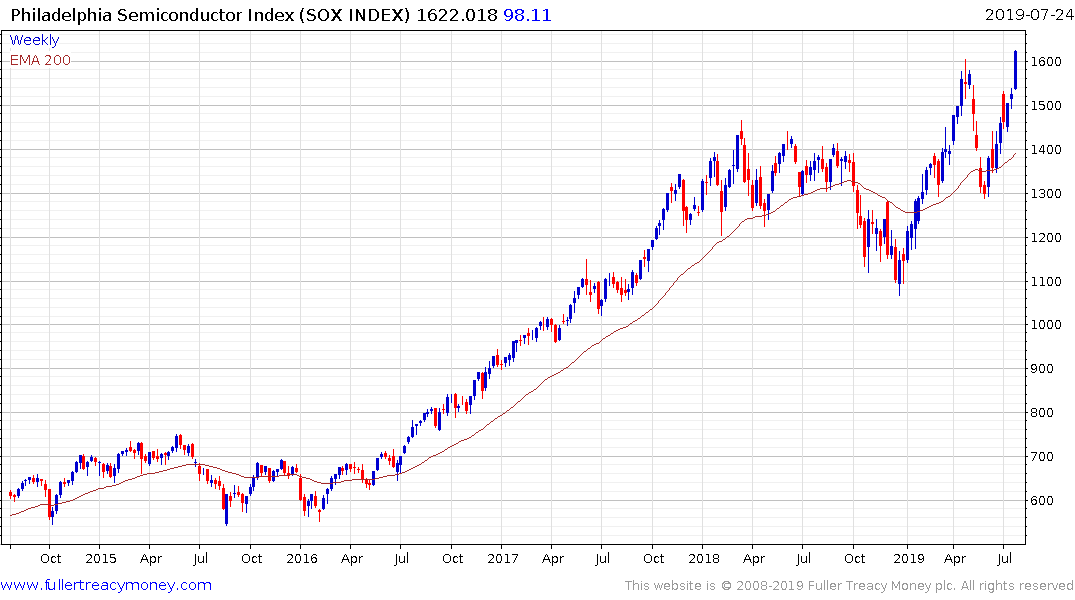 Russell 2000 index is firming within its range and a sustained move above 1600 would support the reflation hypothesis.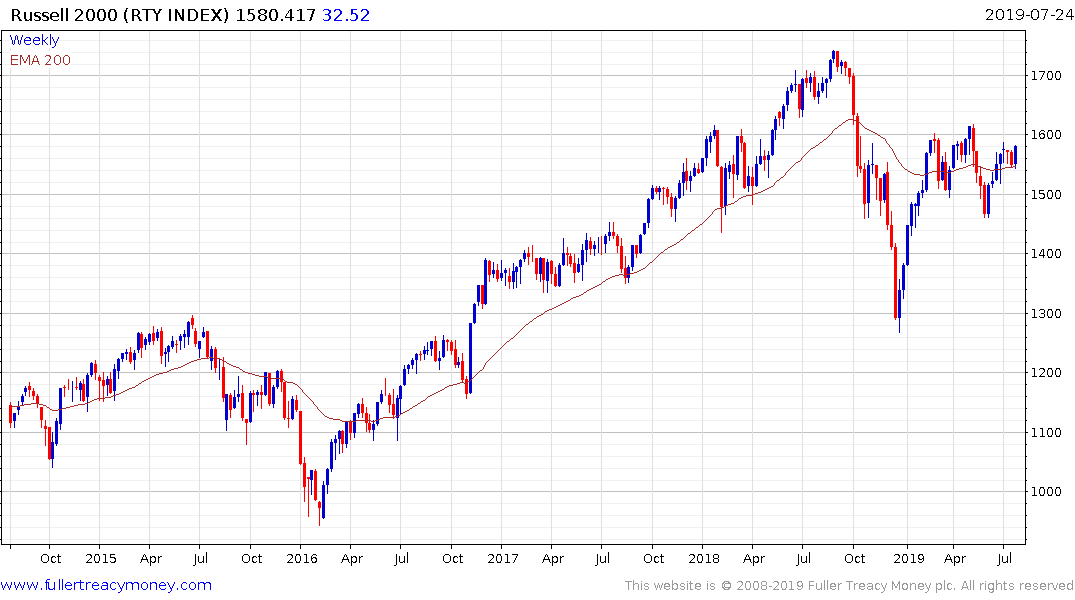 Back to top