Interesting charts for May 28th
New Zealand Dollar per 1 Australian Dollar – the Aussie trended consistently lower for more than two years against the Kiwi before losing momentum in the region of historic lows from early this year. This range has Type-2 base formation characteristics, as taught at The Chart Seminar, and a clear move above NZ$1.10 would confirm a return to demand dominance beyond the short term.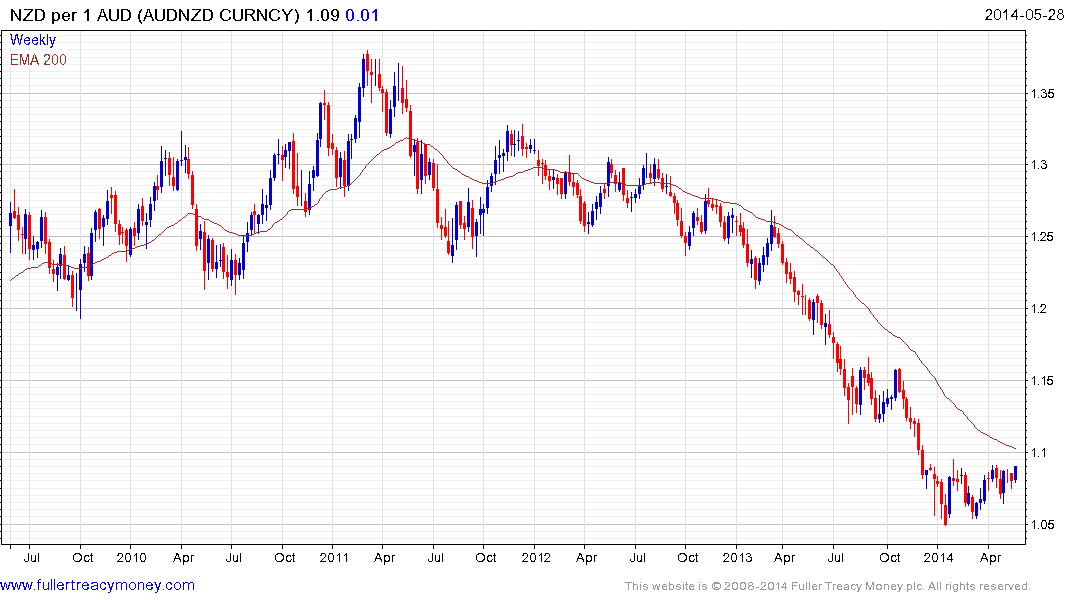 Taiwan - continues to extend its medium-term uptrend and is now retesting the 2008 and 2011 peaks. A sustained move below the 200-day MA, currently near 8550, would be required to question medium-term scope for additional upside.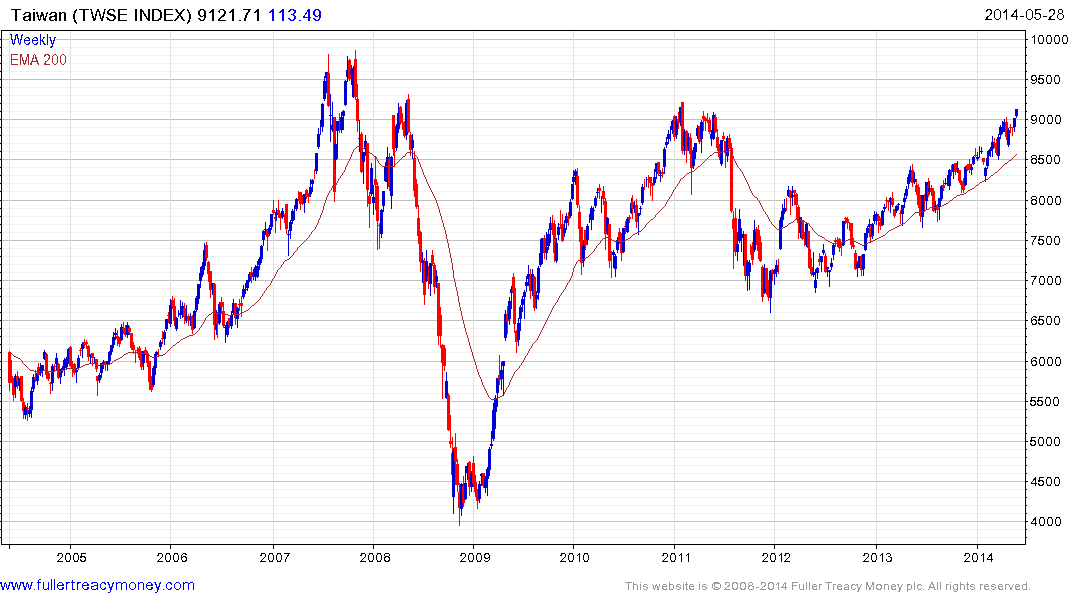 Topix 2nd Section Index – finds at least short-term support in the region of the 200-day MA and has rallied to challenge the four-month progression of lower rally highs. A sustained move above 3500 would help instil confidence that demand has returned to dominance beyond the short term.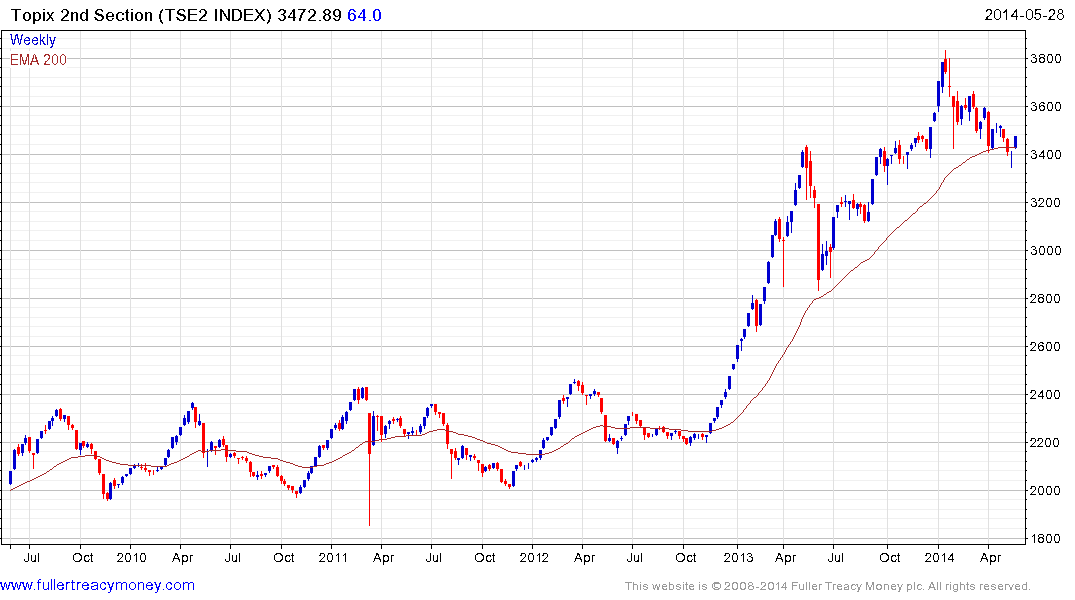 Back to top