Interesting charts February 6th 2018
S&P500 Consumer Staples has lost momentum over the last couple of years with larger pull backs that dip into the underlying range and somewhat less impressive rallies subsequently. Last week's downside weekly key reversal with follow through this week represents another in a series of failed upside breaks. It is back testing the region of the 200-day MA and will need to continue to hold the 550 area if top formation completion is to be avoided.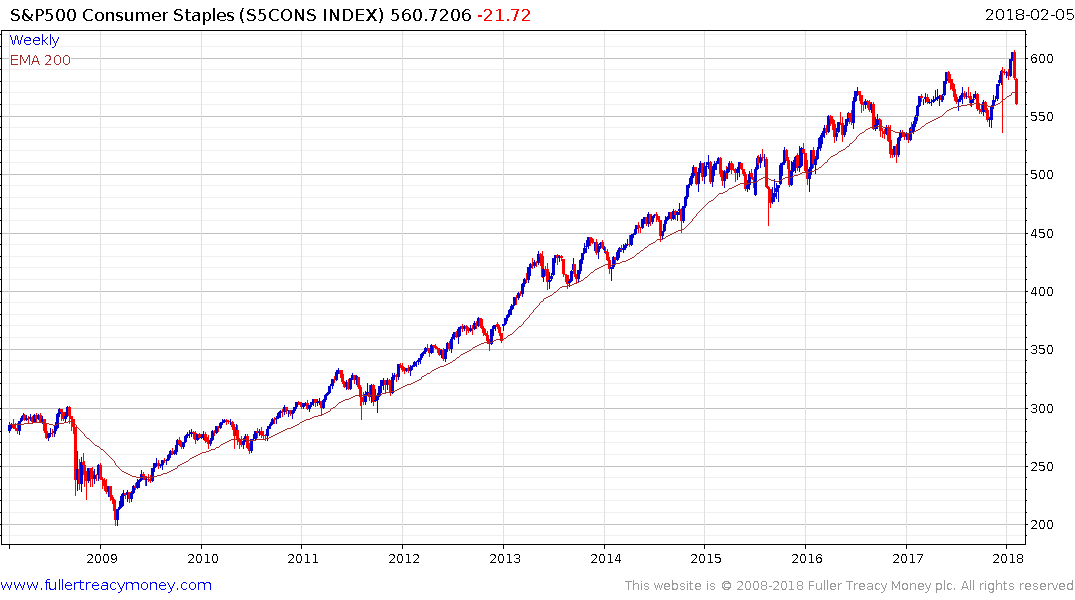 Topix 2nd Section Index pulled back sharply today to close the majority of its overextension relative to the trend mean. This reaction is similar to that posted in April 2017 but quicker. It will need to continue to hold the region of the trend mean if the uptrend is to remain reasonably consistent.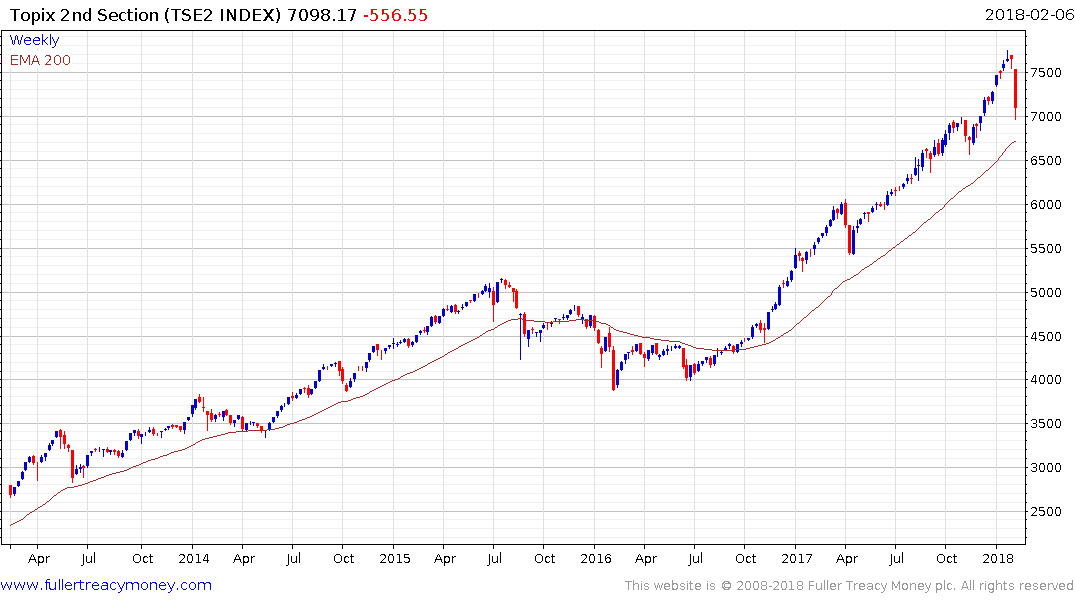 Brazil's iBovespa bounced impressively from the 80,000 region today, confirming the focus of selling pressure has been in the large-cap weightings of major indices. While still looking overextended relative to the trend mean the outlook appears to point more toward consolidation than reversal.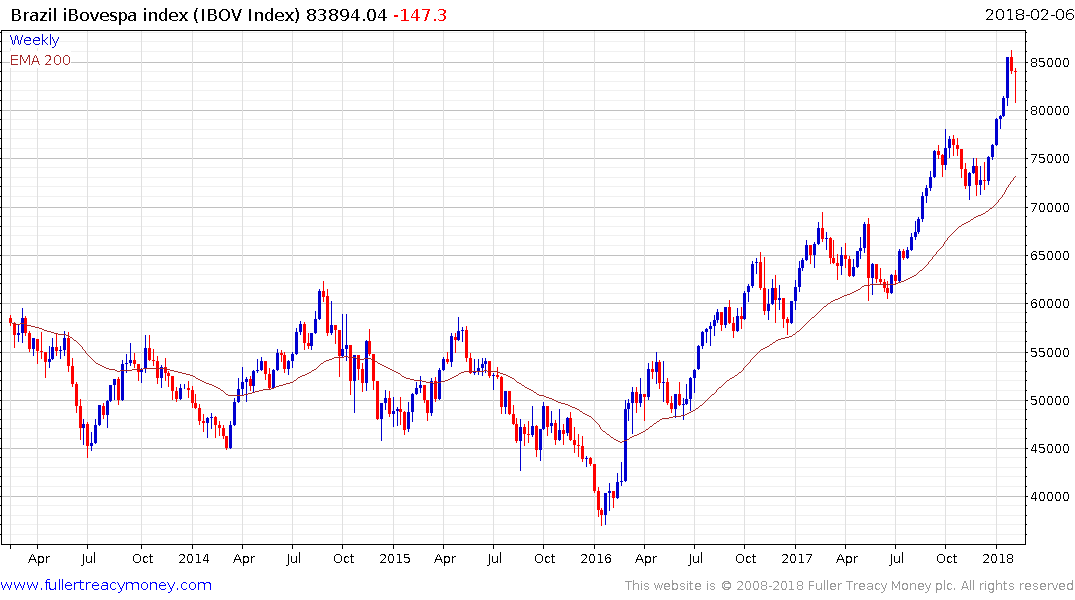 Back to top