Interesting charts February 12th 2018
The Dow Jones Industrials Average completed a reversion towards the mean at Friday's low and extended the rebound today to confirm a low of near-term significance. Some short covering is now underway, but the damage to sentiment done by the speed of the decline suggests ranging will be required to encourage convalescence.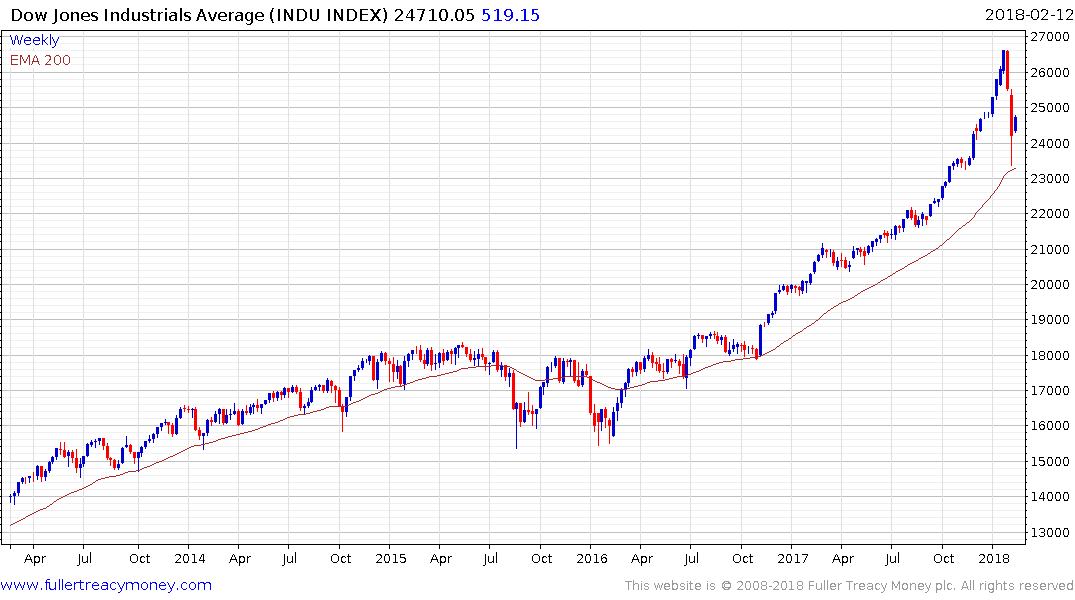 This is what David had to say during an email exchange we had this morning:
"I would say that last week's action through Thursday was clearly climactic, so we have seen a bottom of at least near-term significance. At just over 10% for many US stock market indices it was a nice retracement to those steeply rising MAs. I am also encouraged by all the bearishness. In other words, this is not a crash environment in my opinion."
The Dow Jones Transportations Average also bounced from region of the trend mean on Friday and improved on that performance today.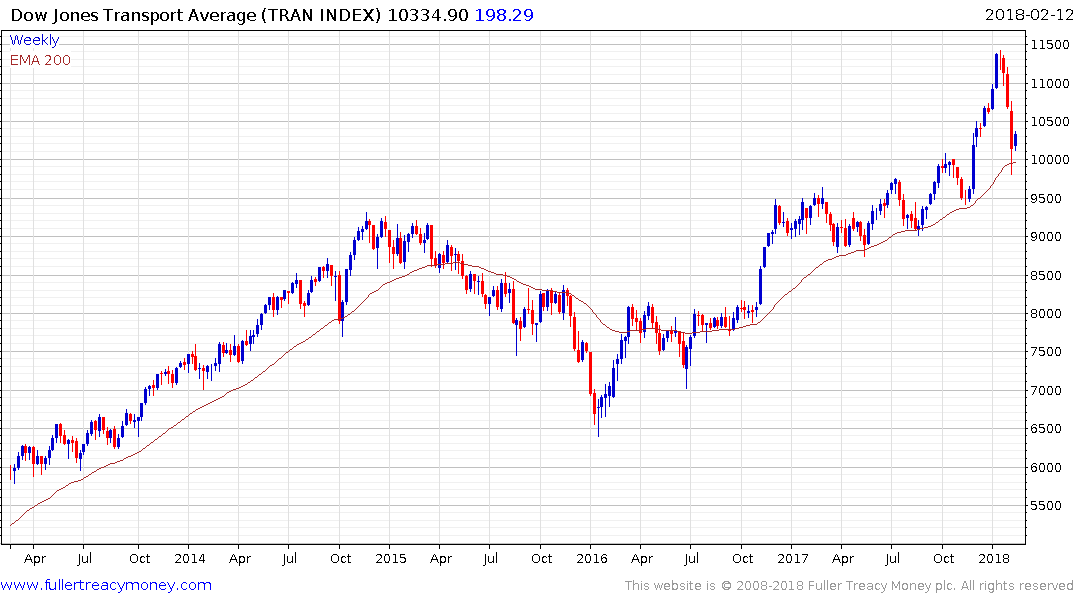 The Russell 2000 has a similar pattern.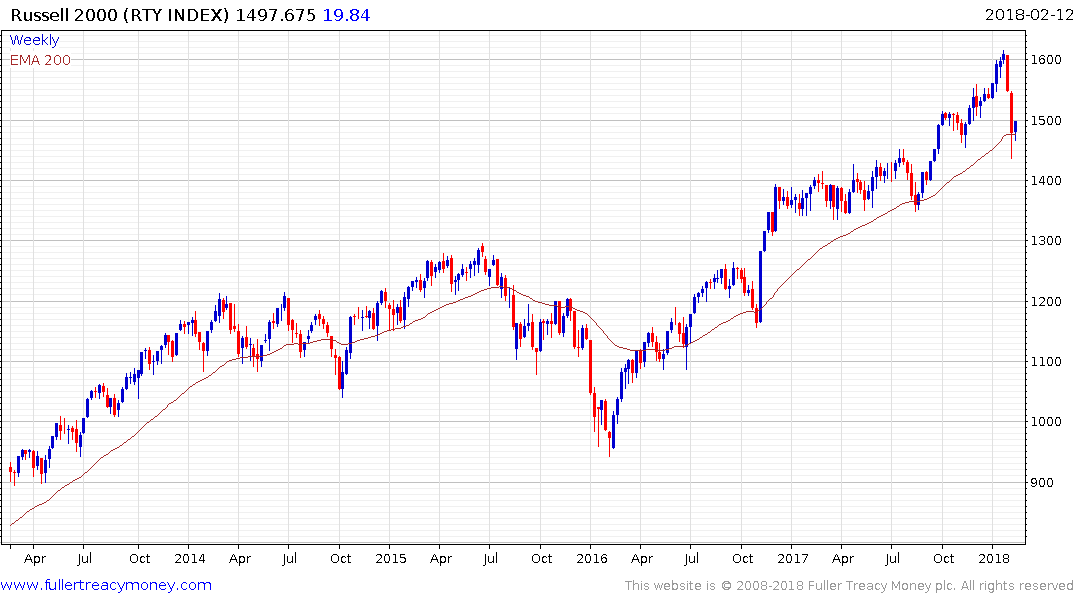 The Euro STOXX Index was not as overextended as Wall Street but it pulled back by about 10% nonetheless. It is also steadying at present but will need to sustain a move back above the trend mean to confirm a return to demand dominance beyond the short term.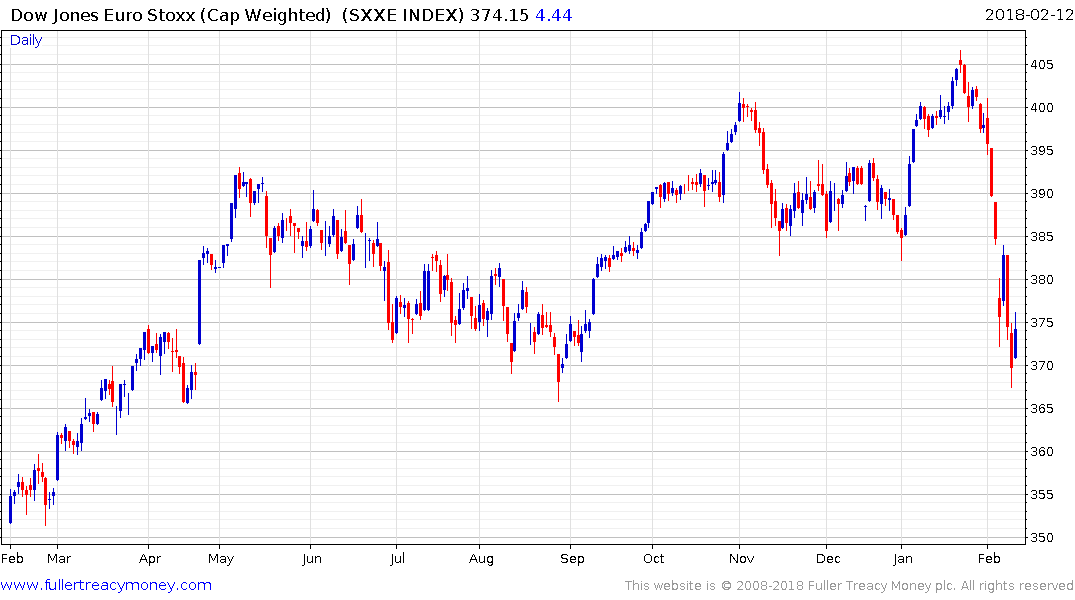 The Hang Seng pulled back violently last week and is among a small number of indices that has not yet bounced from the region of the trend mean.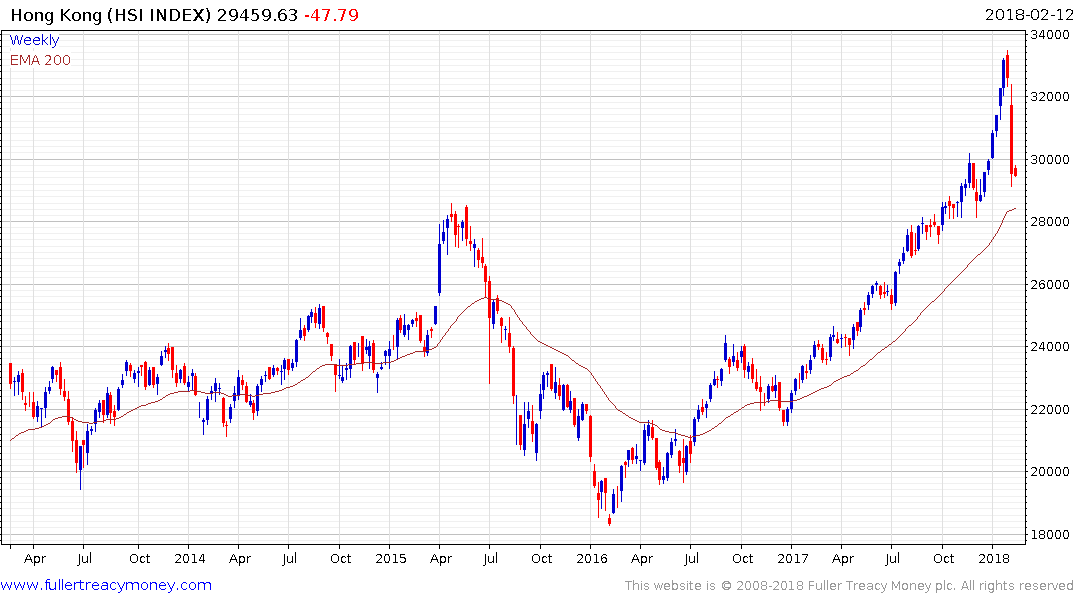 India's Nifty Index bounced from above the trend mean to hold its progression of high reaction lows and a sustained move below 10,000 would be required to question medium-term scope for continued upside.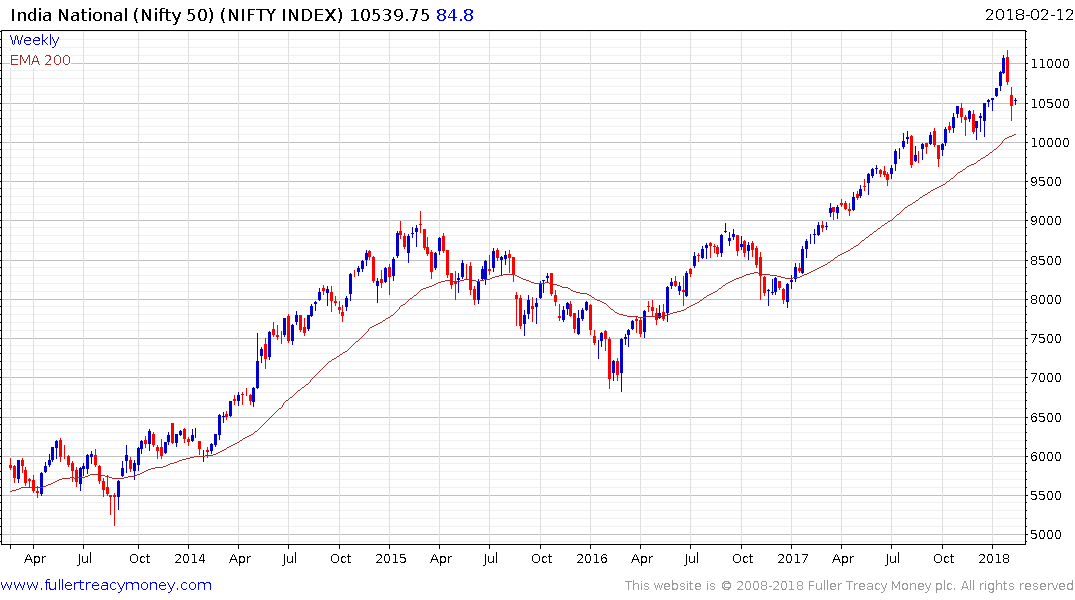 Back to top