Interesting charts December 23rd 2019
We are heading into the last week of the year. Therefore, when people come back from their break in early January, it is the trading activity that occurs this week which will have the strongest bearing on their perception of where value is to be found in the first quarter of 2020.

It is quite normal for trends that begin in the last week of the year to persist into the first quarter so I thought it would be useful to simply highlight the markets exhibiting a new condition of relative strength or weakness right now.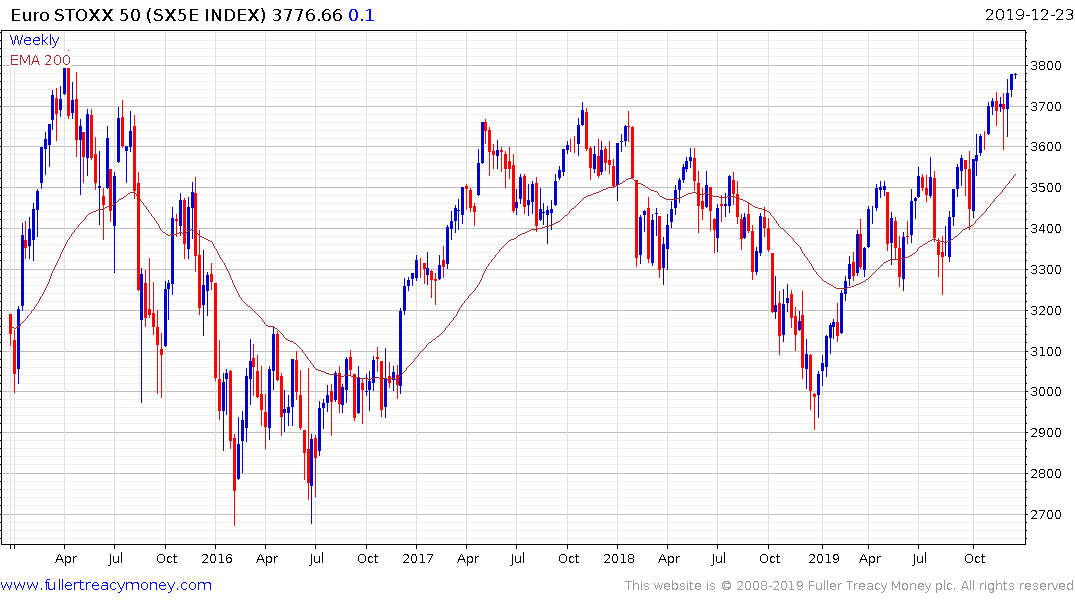 The DJ Euro STOXX 50 found support in the region of the upper side of a six-month range at the beginning of December and continues to push up towards its 2015 peak.
Click HERE to subscribe to Fuller Treacy Money
Back to top