Arabica coffee hit a medium-term low in November and rallied over the last three weeks to emphatically break the three-year downtrend. This rally has the hallmark of short covering so the first clear downward dynamic is likely to check momentum.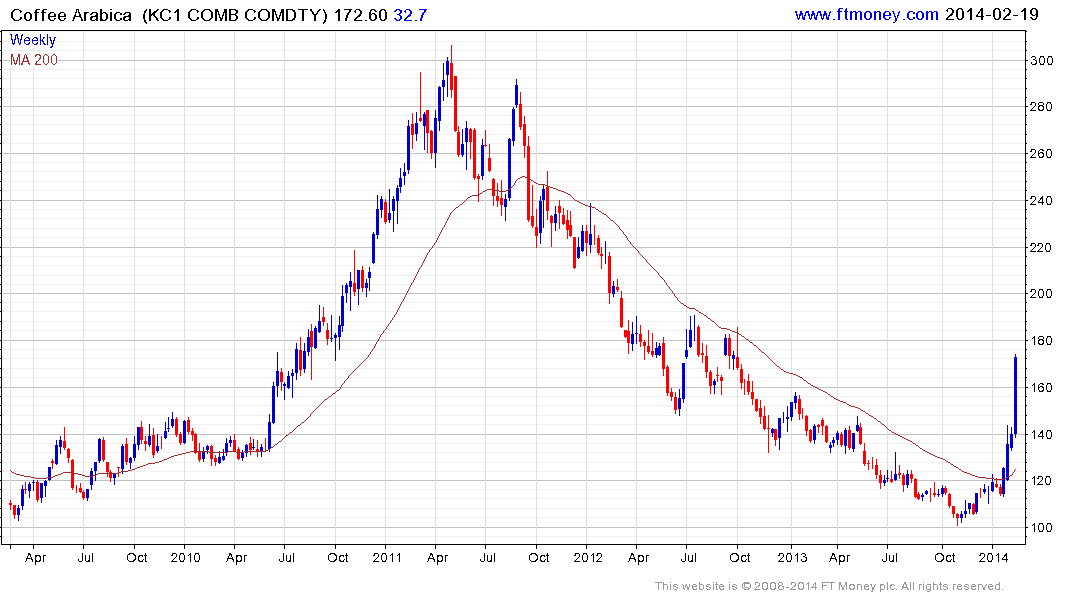 Natural gas' rally over the last few months has highlighted just how tight the market has become. When the harsh weather experienced by much of North America subsides prices will probably return to the above the $4 area but momentum currently continues to drive the market higher.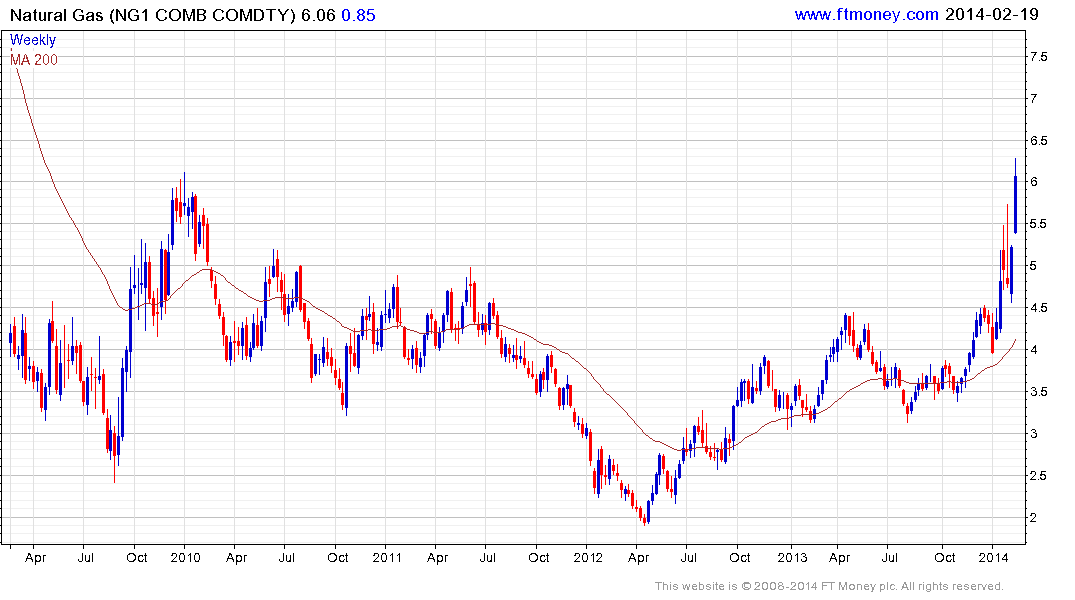 Sugar hit a medium-term low near $15 in January and posted an emphatic upside weekly key reversal. It continues to rally and is now testing the region of the 200-day MA. However a clear downward dynamic would be required for this area to offer anything other than token resistance considering the commonality in the sector.}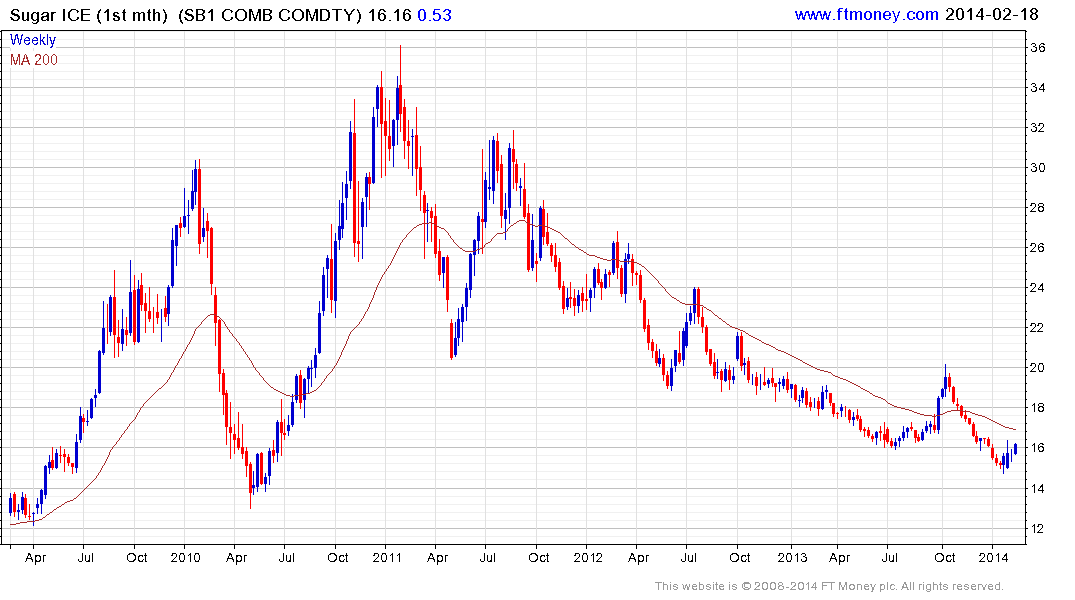 Corn continues to exhibit a rounding characteristic consistent with base formation completion. A clear downward dynamic would be required to check momentum.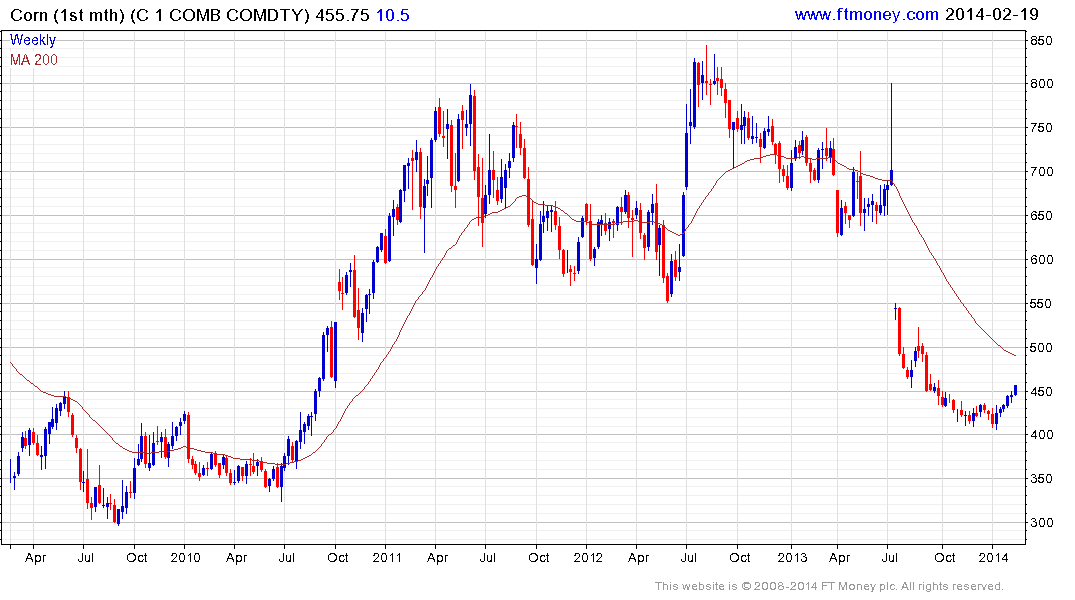 Back to top