Insights in 140 Words October 24th 2014
Thanks to a subscriber for this edition of Deutsche Bank's weekly missive. Here is a section on a potential evolution of the ECB's bond buying program:
Wag the Dog - "There is no B-3 bomber" was Robert De Niro's Machiavellian lesson in getting people talking about a story by denying it. Likewise, ECB denials of a corporate bond buying plan certainly got markets talking. If it happens, this will be the central bank's third plan B after targeted LTROs and ABS purchases - plan A being buying sovereign bonds. How much ammunition does plan B-3 offer? Perhaps €550bn, after excluding financial and non-euro area issuers from the iBoxx EUR investment grade index's €1.5tn universe. One potential pitfall is that relative to GDP, this pool is overweight French issuers (one-third) and short German paper (below a quarter). The sector split is similarly skewed with one-third from utilities. Maybe buying the debt of state-owned utilities - the biggest issuer EDF is 85 per cent government held - will break taboos about outright government bonds purchases.
The ECB has clearly stated that it intends to grow its balance sheet by a €1trillion from its current €2 trillion. It is precluded from buying sovereign bonds because of conditions imposed during the creation of the Euro so it has to look elsewhere for assets to purchase.

One of the challenges of reanimating the ABS market is that the majority of Euro ABS have already been posted as collateral with the ECB in return for capital. Issuance of new ABS will be required to create a market for the ECB to inject liquidity into. This represents an opportunity for the banking sector but will take time to line up.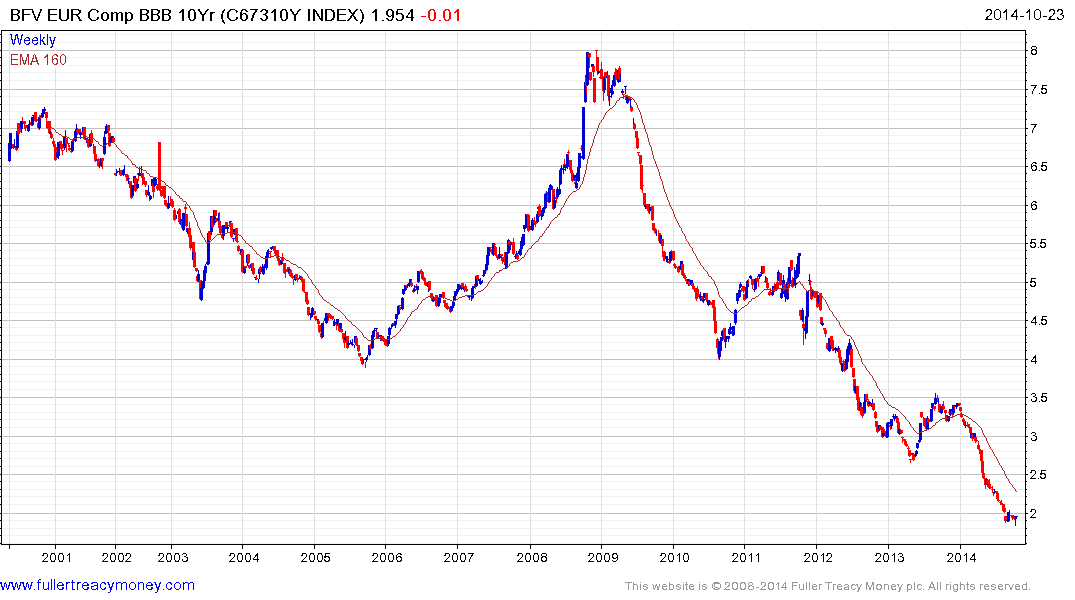 The corporate bond market is larger than the collateralised debt market and companies show sign of losing appetite for additional issuance. Little wonder, Euro BBB corporate yields have compressed to record lows since 2008. At a spread of little more than a 100 basis points, the relationship is back to the narrows which prevailed before the financial crisis. If the ECB does indeed begin to purchase bonds, there is little prospect of spreads widening significantly in the short-term term and they may even contract.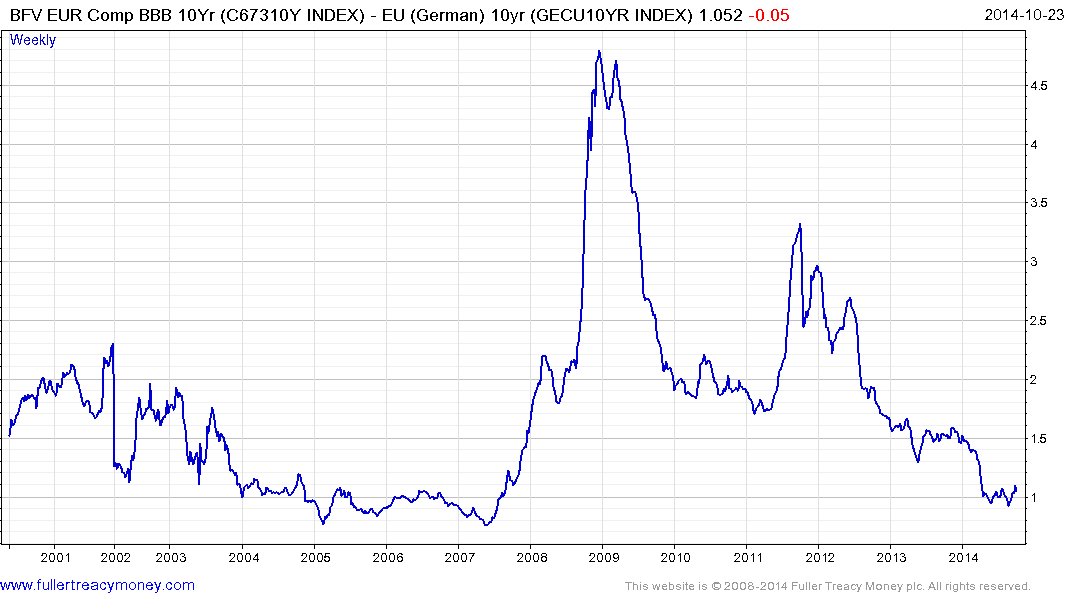 Back to top