Insights in 140 Words on Japan
Thanks to a subscriber for this note from Deutsche Bank by a former editor of the Financial Times' Lex column. Here is a section on Japan:
Japanese equities - There is losing face and then there is underperforming even the Russian stock market this year. The Nikkei 225 is down almost 13 per cent and overseas investors are walking away in shame. They sold $11bn of Japanese equities last week - the biggest five day sale on record - and since January have returned 13 per cent of everything they accumulated over the whole of last year. But while foreigners have lost patience waiting for Mr Abe's third arrow of reforms has Ms Yellen just hit the bulls-eye? A more hawkish outlook for US interest rates has pushed up the dollar 1.5 cents against the euro and may well mark the beginning of strength versus the yen. If so - provided tighter US policy does not bring everything crashing down - a solid run from currency-sensitive Japanese equities would not be far behind.
The correlation between the weakness of the Yen and renewed interest in Japanese equities was among the most rewarding trades in the first half of 2013. However the bank of Japan's concurrent efforts to contain a run-up in JGB yields has contributed to a moderation in their fervour for a weaker currency. This also helps to explain why the Japanese government has chosen to go ahead with a VAT increase when investors would much prefer to see further stimulus measures introduced.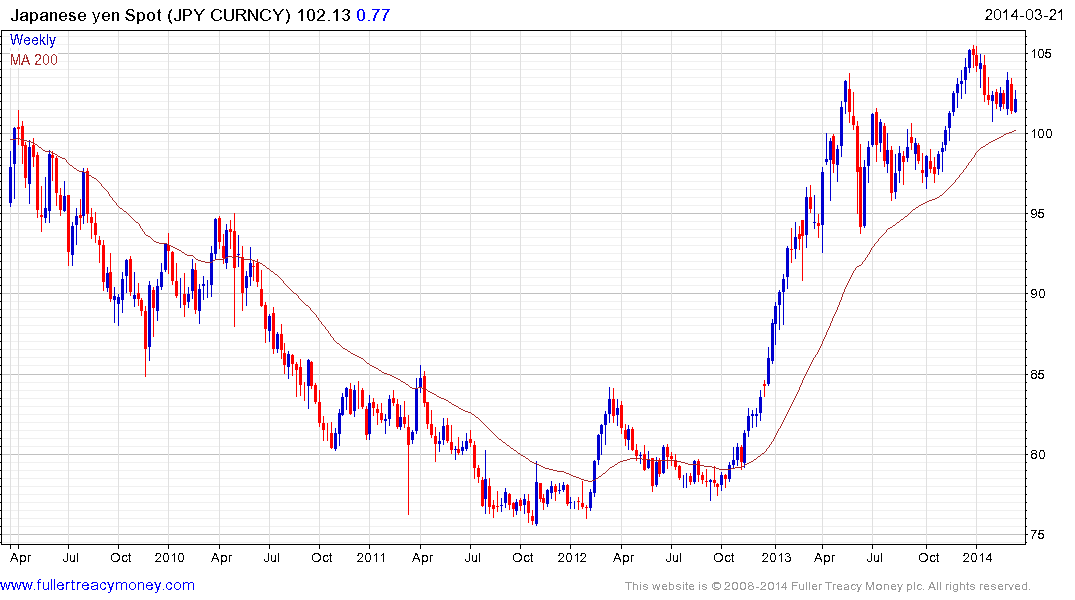 The push/pull nature of the currency markets suggests that the potential for some additional US Dollar strength should help to take some of the heavy lifting from the BOJ's efforts to weaken the currency from current levels. However, even in a benign environment the momentum following the Yen's initial breakout is likely to be replaced by a more moderate decline such as that seen over the last year. The Dollar will need to continue to find support at progressively higher levels if its advance is to remain consistent.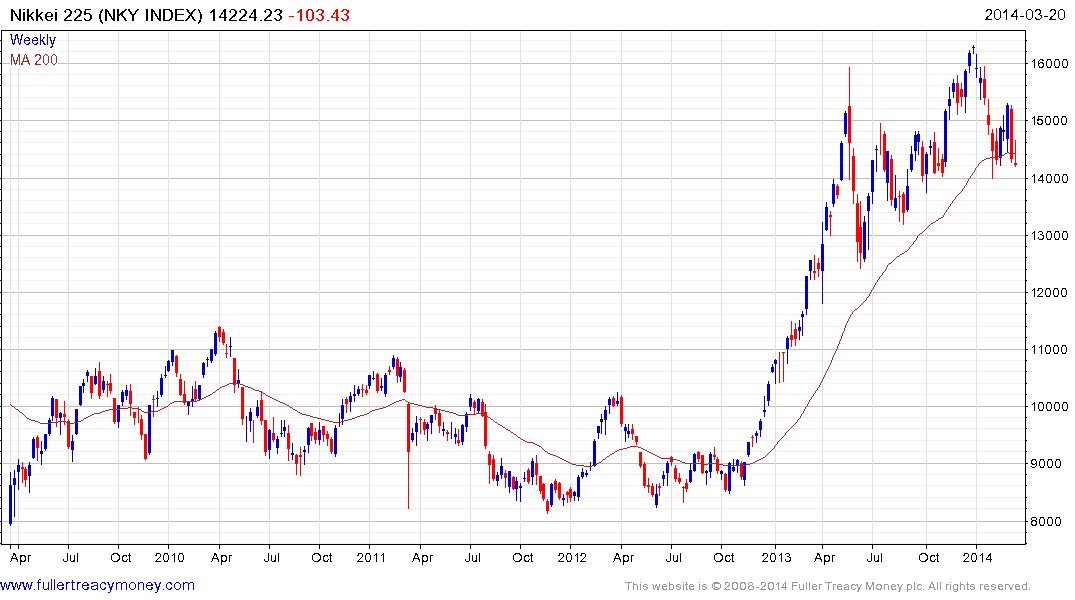 The Nikkei-225 has a broadly similar pattern to the Yen spot rate as its tests the region of the 200-day MA. The underperformance of the banking sector is a cause for caution however. It will need to sustain a move back above the 200-day MA in order to demonstrate a return to demand dominance.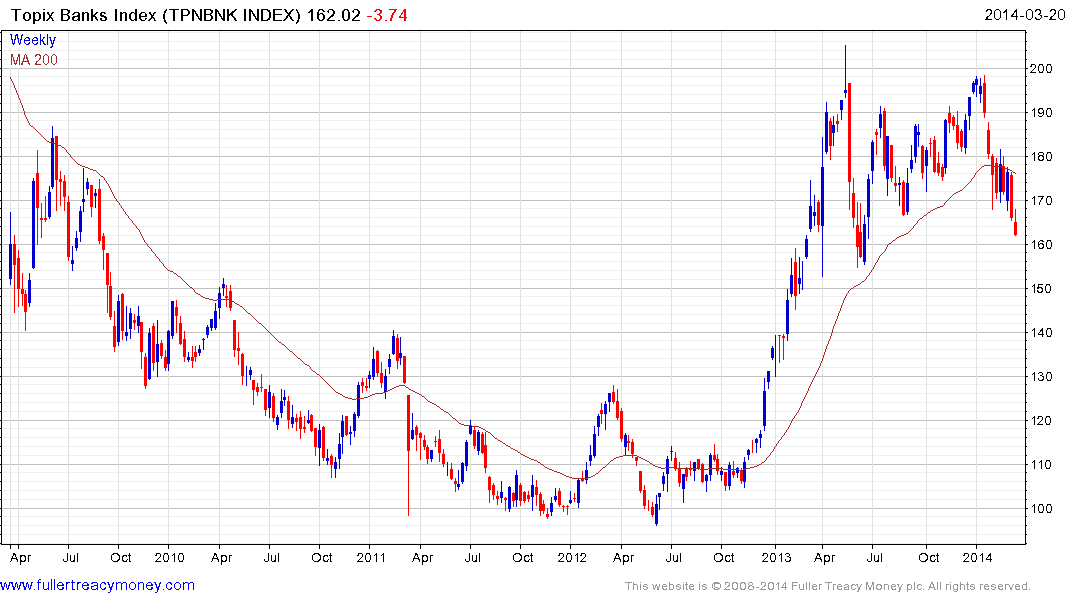 Back to top