Inflation Tempers Americans' Enthusiasm About Red-Hot Economy
This article from Bloomberg may be of interest to subscribers. Here is a section:
By global standards, the U.S. has bounced back fast. But as data on the recovery continue to pour in, there's plenty to support the suspicion that the glass is still half-empty.

Consumer sentiment fell in early August to the lowest level in nearly a decade by one measure and U.S. retail sales fell in July by more than forecast.

The following charts help explain why Americans still aren't clear how impressed they should be.
I was at a wholesale furniture warehouse this morning that does not deal with retail customers. The two things that employees related to me were that business was booming in the 1st and 2nd quarters, but over the last two months sales have been way down. The second was there was a big whiteboard on the wall with their monthly minimum sales target of $950,000. As of this morning they were at $431,000.
On a conference call this morning, I heard from Capital One that demand for credit has taken off over the last few months. The stimulus checks have been spent but consumers are still eager to make the best of the summer season. Meanwhile conferences are getting cancelled all over the USA because of fears about the delta variant.
Many businesses are still desperate for workers and that is helping alternative business models like dark kitchens to thrive. At the same time businesses have little choice but to pass on higher shipping costs to consumers which is putting upward pressure on inflation. Together that raises the spectre of stagflation.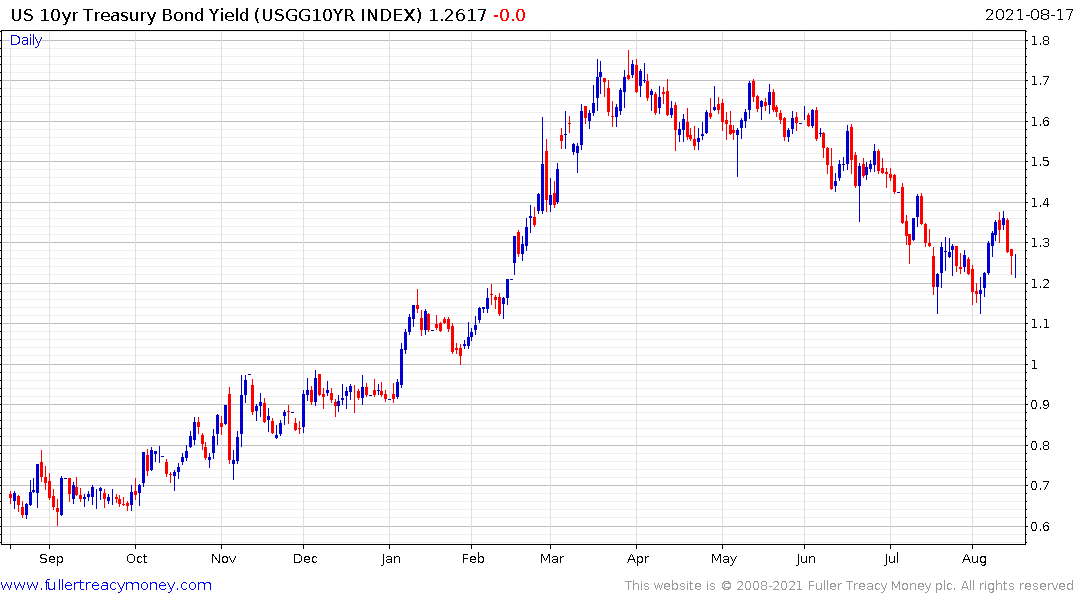 The bigger picture is the sea of liquidity provided over the last 16 months has papered over a lot of cracks in the economy. Without additional willingness to provide monetary and fiscal assistance there is clear scope for a risk-off period until the next stimulative measures are introduced.
Today we had another example of dip buying following an intraday decline. However, it was less powerful than other examples of this tendency posted over the last few months. Downside follow through will be required to signal more than a temporary pause.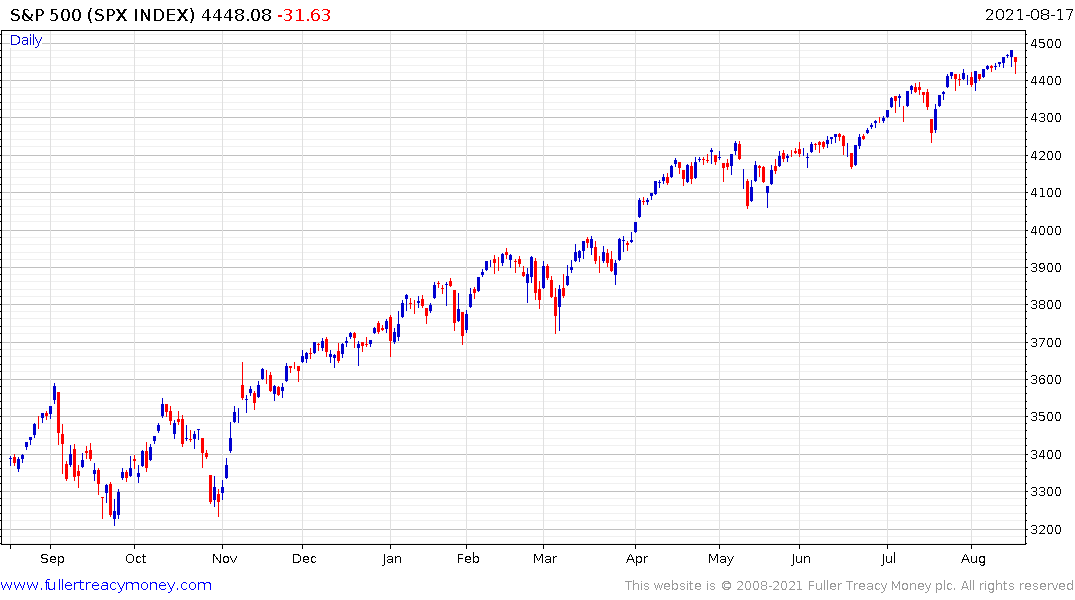 That's particularly true since options expire this week. Some repositioning around this event by retail investors may be the reason for recent volatility so it would be rash to draw clear conclusions before the end of the week.
Back to top