Indonesia Parliament Approves 2022 Budget, Pushes Tax Reform Law
This article from Bloomberg may be of interest to subscribers. Here is a section:
Lawmakers passed the 2022 budget into law at a plenary meeting on Thursday, with state spending seen at 2,714.2 trillion rupiah, slightly lower than the 2,750 trillion rupiah set for this year. It set a faster economic growth forecast of 5.2% for 2022, while reducing its budget deficit to 4.85% of gross domestic product from a projected 5.8% this year.

Earlier in the day, a parliamentary commission approved a tax reform proposal that will introduce a carbon tax policy, overhaul the value-added tax system, expand income tax brackets, and offer another round of tax amnesty program. The bill will next be deliberated at the plenary level so it can be passed into law.

Indonesia joins its neighbors in finding solutions to improve finances as a protracted coronavirus outbreak depletes government coffers. While Thailand has been forced to raise its public debt ceiling and Malaysia weighs doing the same, Indonesia has stood by its pledge to bring its budget deficit back to 3% of GDP by 2023 by streamlining spending and expanding revenue sources
Asian and other emerging markets are much more accustomed to dealing with inflationary pressures than we are in the West. As a result, it is not all that surprising that they are further along in normalising policy and taking corrective measures to improve economic efficiency and tax collection.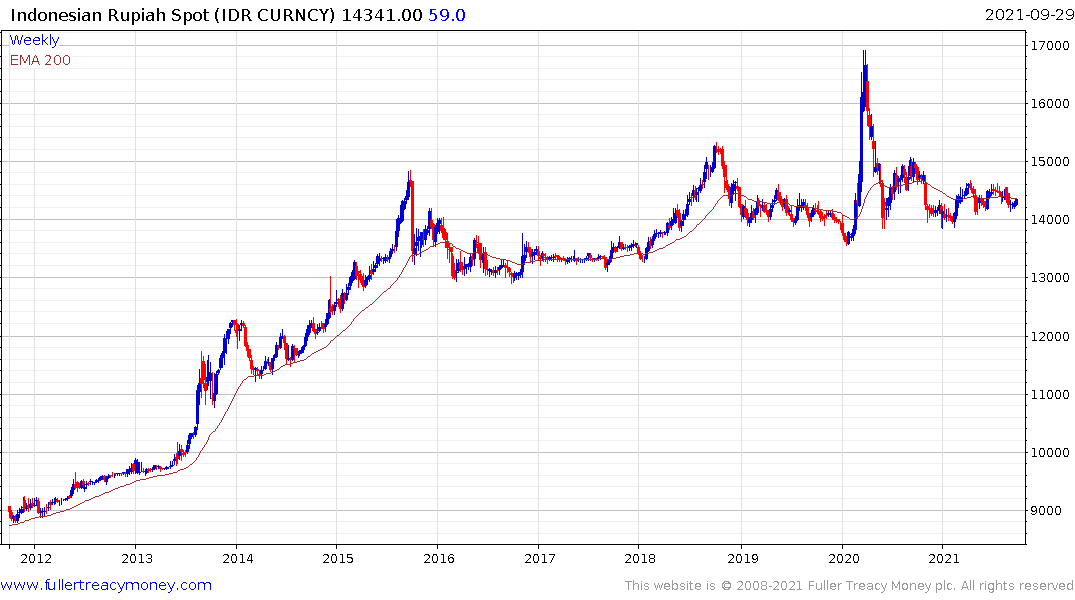 That has contributed to relative resilience for regional currencies against a significant rebound for the Dollar over the last couple of weeks. The Indonesian Rupiah remains in the region of its peaks versus the Dollar for example.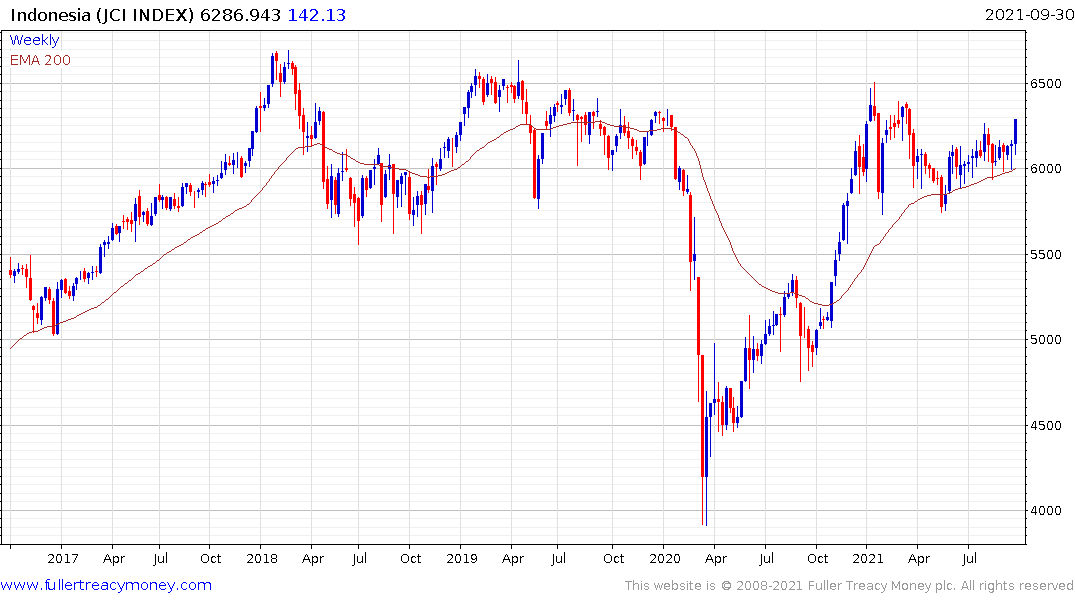 The Jakarta Composite popped on the upside today, led by banks, to confirm support in the region of the trend mean.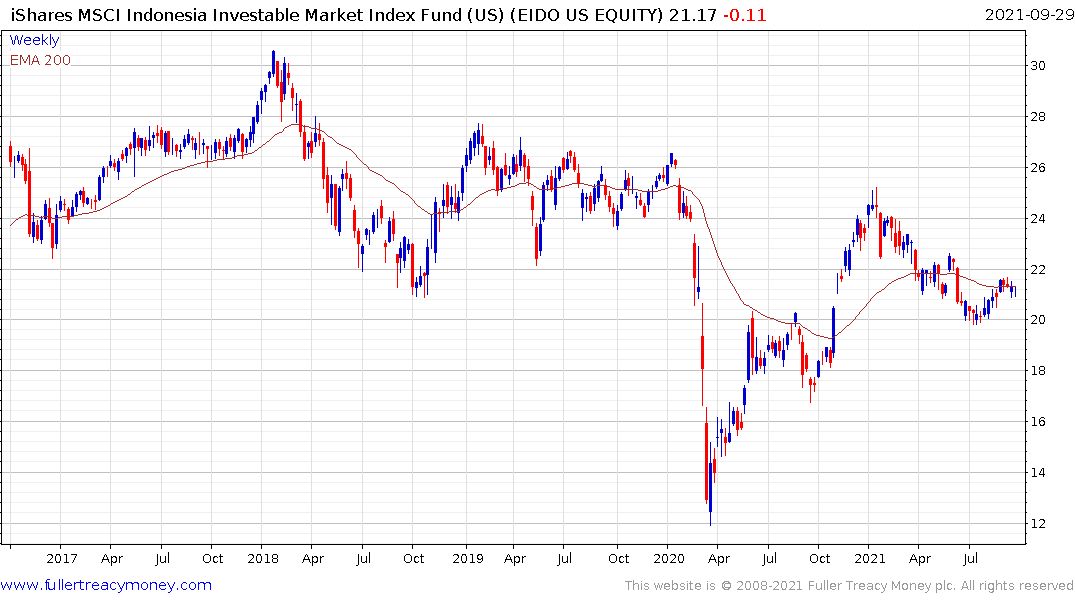 The iShares Indonesia ETF is also firming from the region of the trend mean.
Back to top