Indian PM Modi defends globalization at Davos summit
This article by Paritosh Bansal for Reuters may be of interest to subscribers. Here is a section:
Modi, making the forum's first speech by an Indian head of state in more than two decades, did not mention Trump by name but he criticized the rise of protectionism in remarks delivered three days before the U.S. President will address the summit.

"Instead of globalization, the power of protectionism is putting its head up," Modi said, speaking in Hindi and causing an initial flurry in the audience of business and political leaders as people reached for their translation headsets.

"Their wish is not only to save themselves from globalization, but to change the natural flow of globalization."

Modi is leading a big government and business delegation to the summit in the Swiss ski resort of Davos, aiming to showcase India as a fast-growing economic power and a potential driver of global growth.
Modi's speech in Hindi was as much about speaking to the people at home as it was about sending a message to the international community that India is open for business.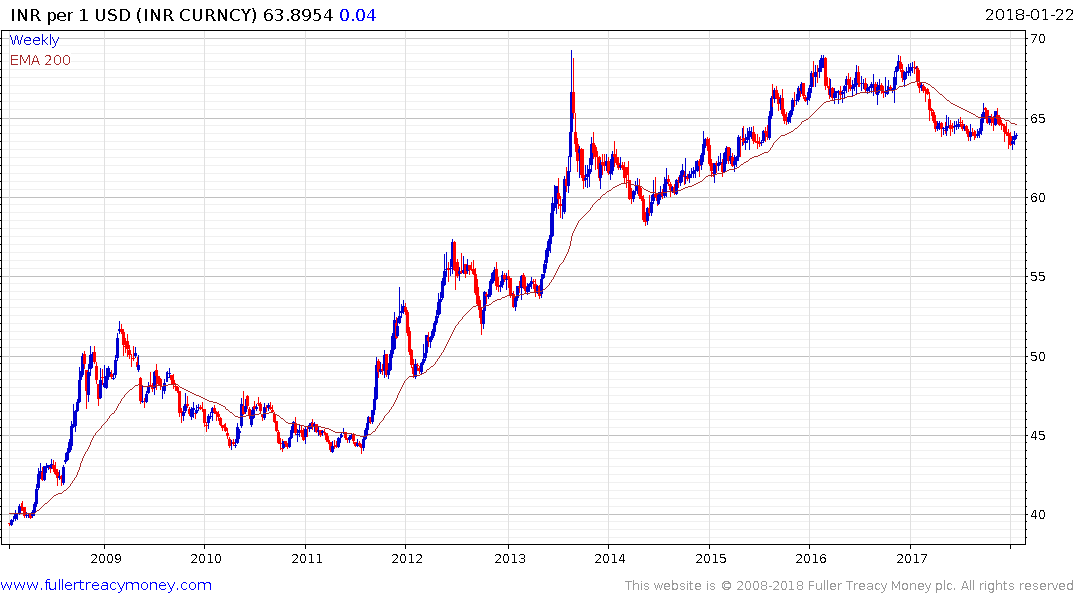 The Rupee no longer represents a headline item for the media, for the simple reason volatility has been largely absent for almost a year amid a medium-term trend of strengthening. That removes a significant obstacle for foreign investors worried about the ravages currency depreciation and inflation can have on investment positions.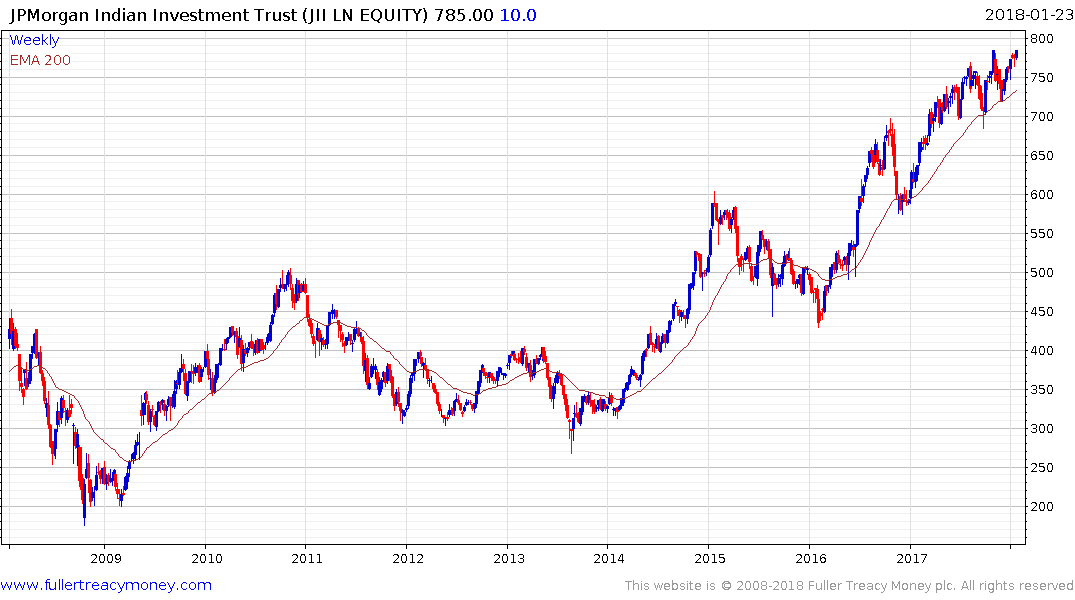 The JPMorgan India fund is still trading at a discount to NAV of 9.67%. the last time it traded at a premium was in 2009, suggesting the market is still some ways from overexuberance.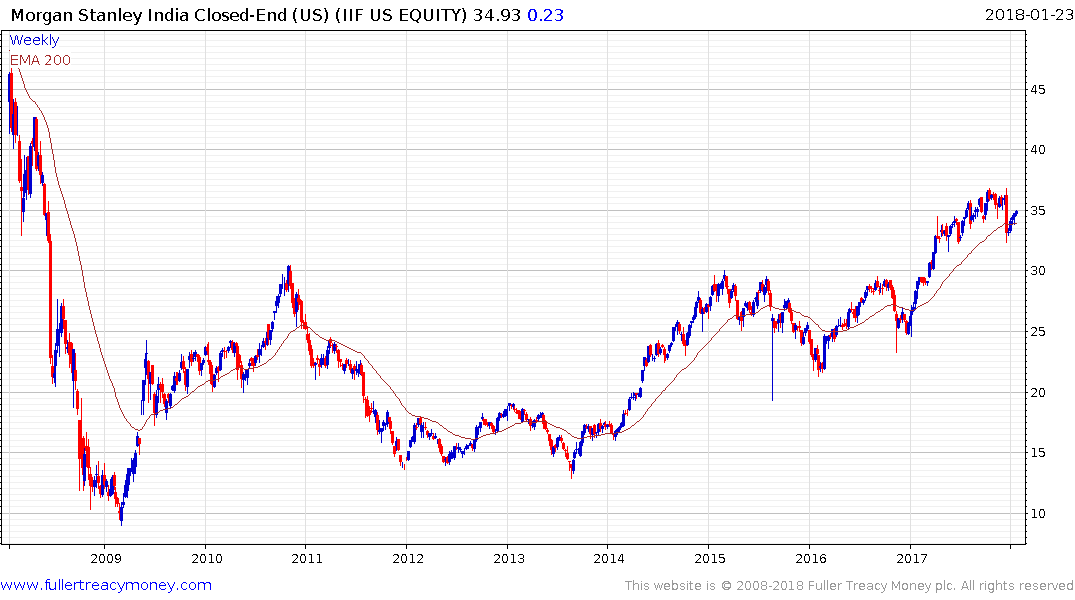 The US listed Morgan Stanley India Fund Inc is trading at a discount of 7.67% and also last traded at a premium in 2009.
Both funds would require sustained moves below their respective trend means to question medium-term uptrend consistency.
Back to top