Indian Drugmakers Engineer Hep C Cocktails Impossible in West
This article by Ketaki Gokhale Caroline Chen for Bloomberg may be of interest to subscribers. Here is a section:
Patent applications in India for Sovaldi, also known as sofosbuvir, and Daklinza, also known as daclatasvir, are being challenged by groups of patients, lawyers and scientists. Decisions on whether Indian patents will be awarded to the two U.S. companies are pending. If they don't win patents, it would pave the way for Indian generics and combination pills.

India's patent office has rejected patents for drugs including Novartis AG's cancer treatment Gleevec and Roche Holding AG's HIV treatment Valcyte. In 2012, an Indian patent appeals board revoked patent protection for Roche's hepatitis C injection Pegasys. The patent office didn't answer calls seeking comment.

Generic Licenses
If the patent challenges on the Gilead and Bristol-Myers drugs fail, Indian companies would need to win licenses to copy the patented drugs and combine them. Bristol-Myers is in advanced discussions with Indian drugmakers for licenses to make and sell generic daclatasvir in 90 countries, spokesman Rob Perry said via e-mail. The intended agreements would allow the development of combination medicines if the licensee has rights to other drugs, Perry wrote.

Gilead last year licensed 11 generic drugmakers including Hetero Labs Ltd., Cipla and Aurobindo Pharma Ltd. to make and sell generic sofosbuvir in 101 developing countries. Those agreements also allow the development of combination medicines with other companies' drugs, Cara Miller, a Gilead spokeswoman, wrote by e-mail. Spokespeople for Cipla, Hetero and Aurobindo didn't respond to e-mails seeking comment.
Indian drug makers enjoy a charmed existence within a loose regulatory framework, large domestic population and international exposure to a host of countries with similar values and an inability to pay the same prices as North American and European customers. This has allowed a number of companies to develop significant positions within the global generic pharmaceuticals sector.
Clicking through the constituents of the Generic Pharmaceuticals section of the Chart Library there have been some large drawdowns in sympathy with the biotech sector but there are also still a considerable number in consistent uptrends.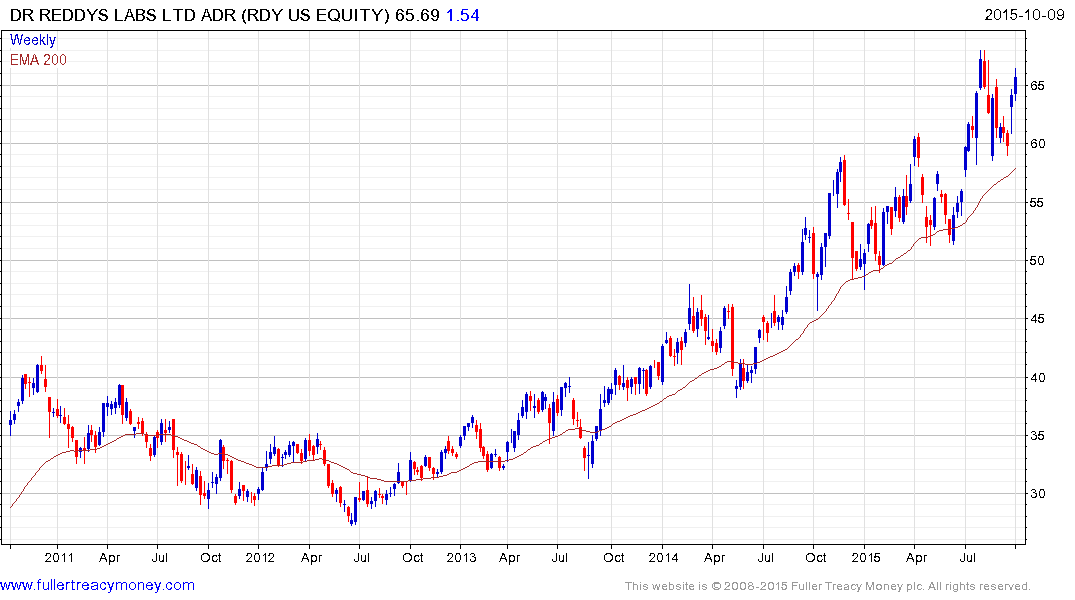 Dr.Reddy Laboratories' US listed ADR found support two weeks ago in the region of the 200-day MA and a sustained move below it would be required to question the consistency of the medium-term uptrend. Indian listed Aurobindo and Lupin also remain in consistent medium-term uptrends.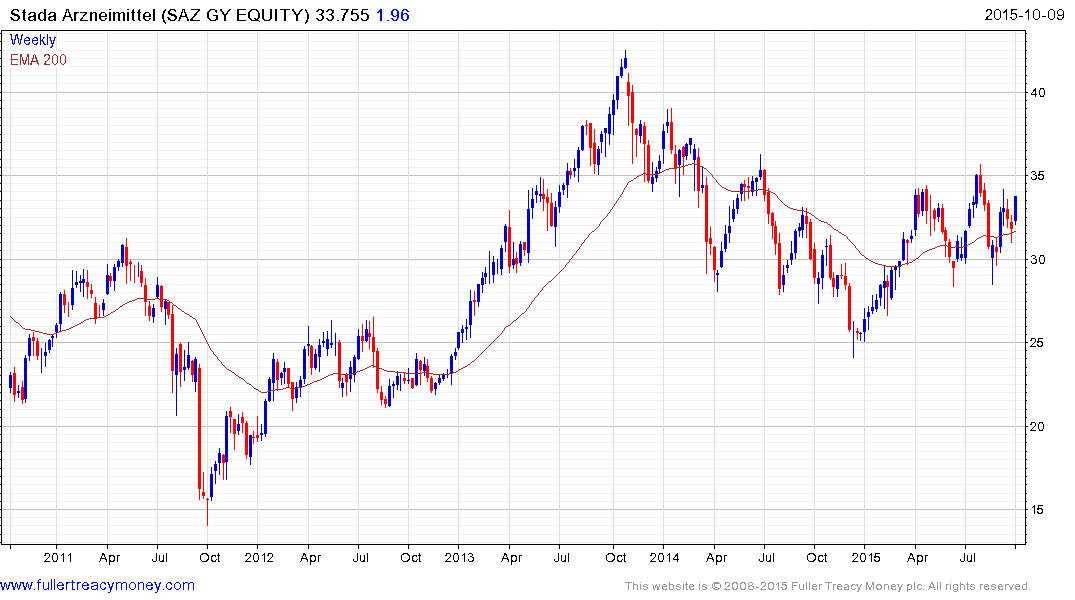 German listed Stada Arzneimittel trended lower for most of 2014 but has been ranging mostly above the 200-day MA since April and a sustained move below €30 would be required to question medium-term scope for continued upside.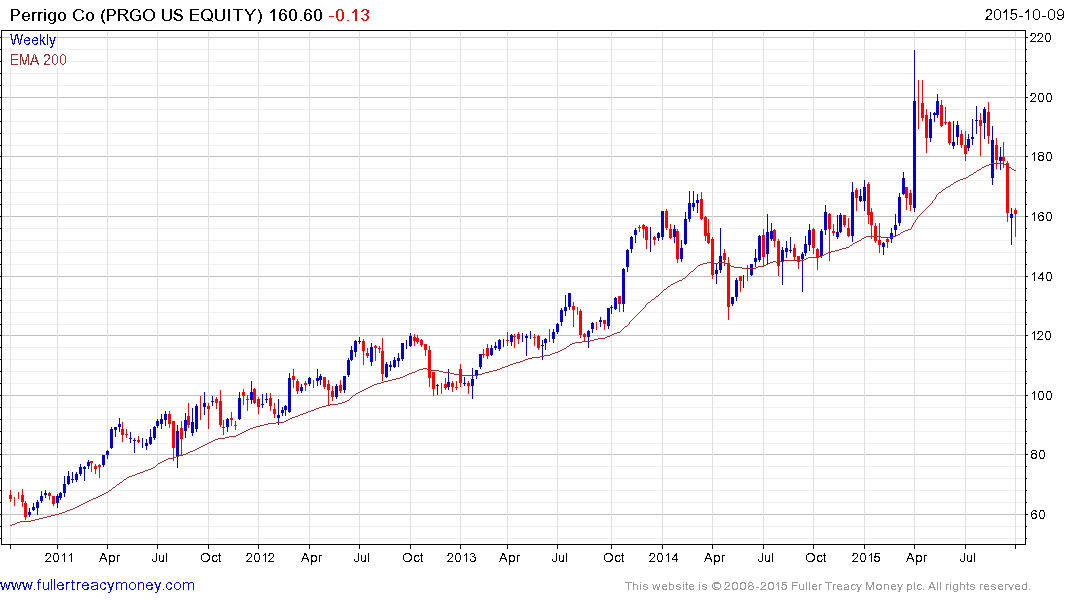 Perrigo has unwound the surge on M&A speculation posted in April and is now back testing the medium-term progression of higher reaction lows. Potential for continued higher to lateral ranging can be given the benefit of the doubt provided it holds the lows near $150.
Back to top