India Stocks Advance as Nation Ramps Up Virus Control Steps
This article from Bloomberg may be of interest to subscribers. Here is a section:
"We expect markets to look beyond the short term on cases peaking, vaccine approvals and expansion," Amish Shah, an analyst at Bank of America Securities India said in a note on Tuesday. The stabilization of new cases in Maharashtra state, location of the financial capital Mumbai, could be a "precursor" to the virus curve flattening over one to two months, Shah said.

The U.S. this week said it will help India by sending items needed to manufacture vaccines as part of an aid package. European countries are also pledging support after the South Asian country saw record numbers of new cases. India today began registering people from 18 years of age to get inoculations from May 1.
The headlines regarding India and feedback from domestic sources all point towards dire conditions. The reality is the Indian authorities were probably a bit too sanguine about their success in avoiding the worst effects of the pandemic and are now paying for that laxity. The bigger question for investors is if this spike is the result of superspreading religious events or a new variant.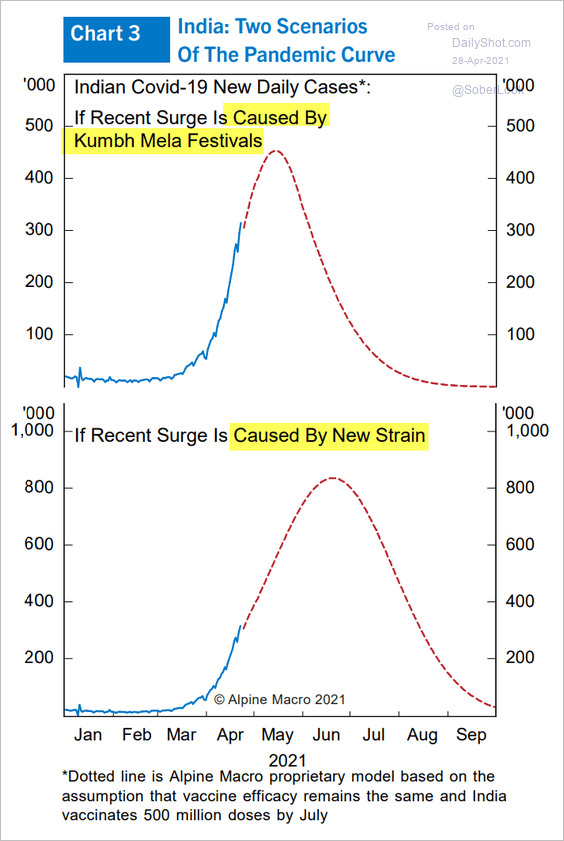 The slowdown in the rate of infections points towards the former and the rebound in the stock market supports that view. After the experience in other markets a year ago investors are looking past the spike in infections to the rebound in economic activity that will take place as infections decline.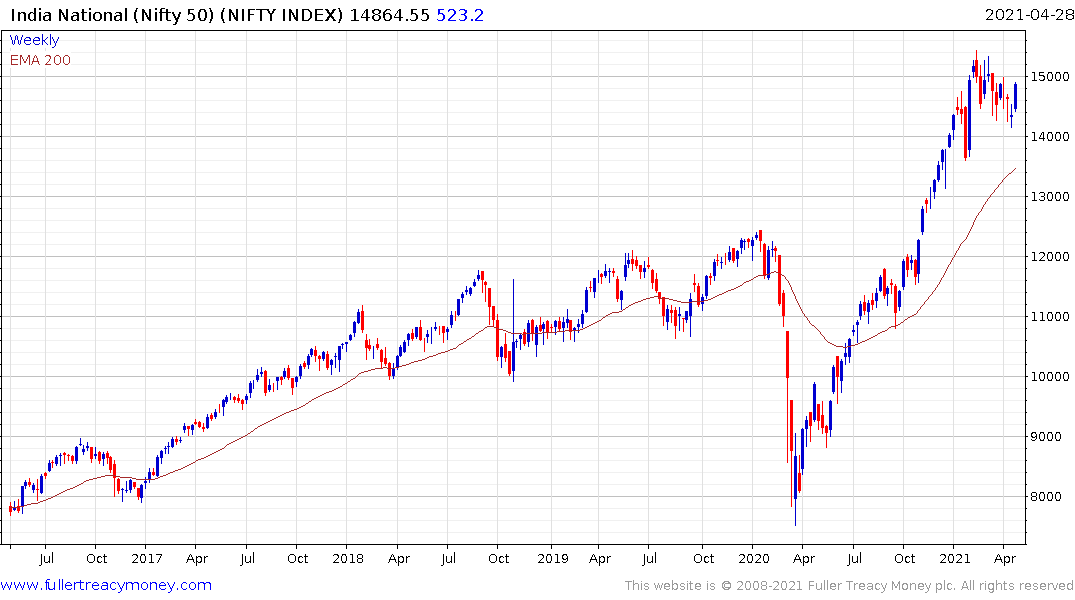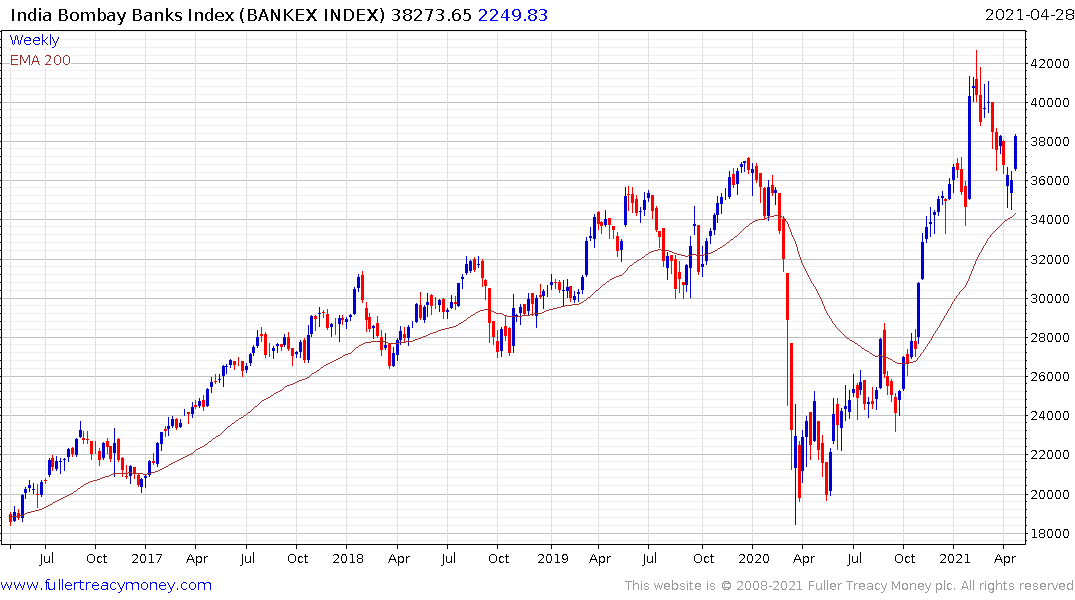 The Nifty Index continues to rebound from its recent lows and is being assisted by the rebound in the banking sector. ICICI Bank's impressive earnings earlier this week helped to fortify sentiment and a clear downward dynamic would be required to check scope for additional upside.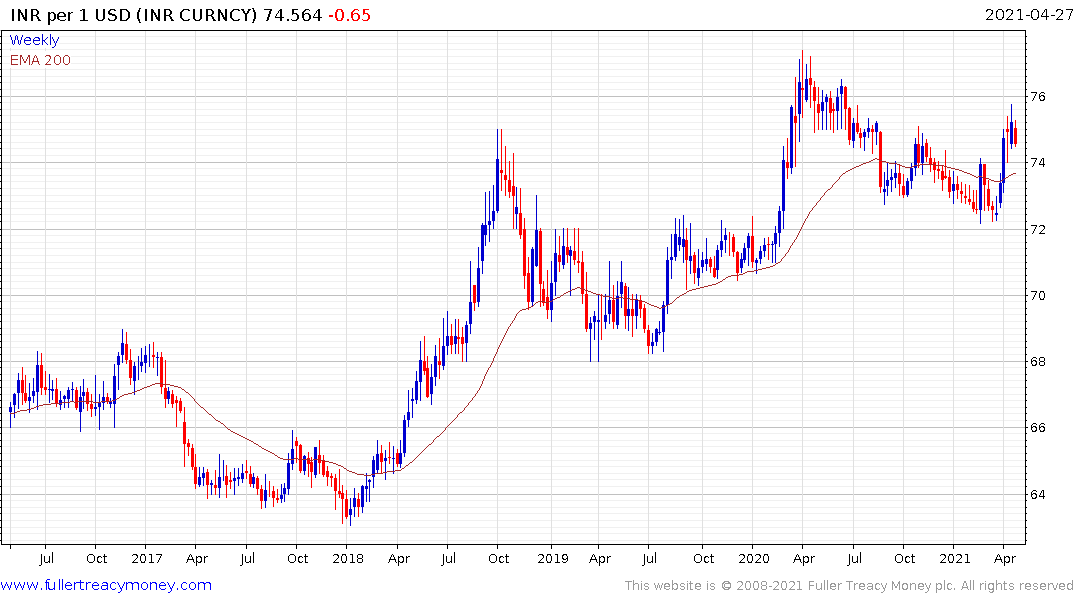 The Indian Rupee has also been quite steady over the last couple of weeks which stands in sharp contrast to the tone of media headlines relating to India.
Back to top