India Shifts 50,000 Troops to China Border in Historic Move
This article from Bloomberg may be of interest to subscribers. Here is a section:
"The current situation on the border between China and India is generally stable, and the two sides are negotiating to resolve relevant border issues," Chinese Foreign Ministry spokesman Wang Wenbin told a regular press briefing in Beijing Monday in response to a question about troop deployment. "In this context, the words, deeds and military deployments of relevant military and political leaders should help ease the situation and increase mutual trust between the two sides, not the other way around."

The fear now is that a miscalculation could lead to an even deadlier conflict. Several recent rounds of military-diplomatic talks with China have made minimal progress toward a return to the quiet status quo that had prevailed along the border for decades.

"Having so many soldiers on either side is risky when border management protocols have broken down," said D. S. Hooda, a lieutenant general and former Northern Army commander in India. "Both sides are likely to patrol the disputed border aggressively. A small local incident could spiral out of control with unintended consequences."

The northern region of Ladakh — where India and China clashed several times last year — has seen the largest increase in troop levels, three of the people said, with an estimated 20,000 soldiers including those once engaged in anti-terrorism operations against Pakistan now deployed in the area. The reorientation means India at all times will have more troops acclimatized to fight in the high-altitude Himalayans, while the number of troops solely earmarked for the western border with Pakistan will be reduced.
India is a front-line country and NATO+ hope it will act as a counterweight to China in the region. That means it is likely to be afforded a helping hand in the form of aid, regulatory laxity and technology transfers to ensure it is capable of resisting Chinese adventurism.
India's nationalistic satirists are amping up their efforts to portray China as an insignificant foe. That's far from the truth, but it does highlight how little India suffers from the risk of Chinese sanctions. The size of India's domestic market relative to its exports insulates it from reliance on any one trading partner, until of course it chooses to become involved.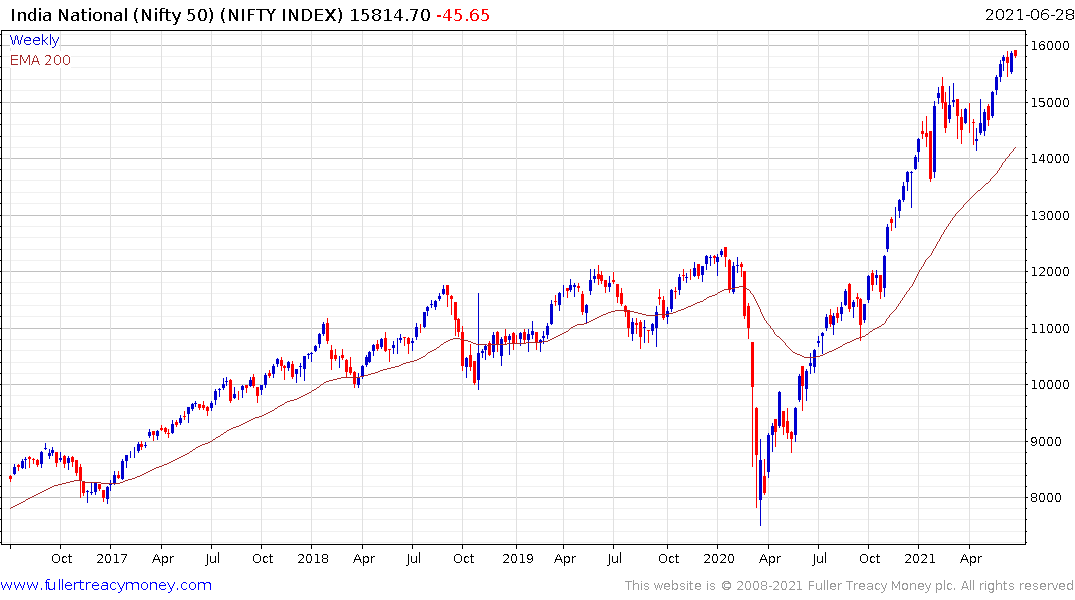 The Nifty Index has been ranging above the February peak for the last month as it continues to trend higher in a reasonably consistent uptrend.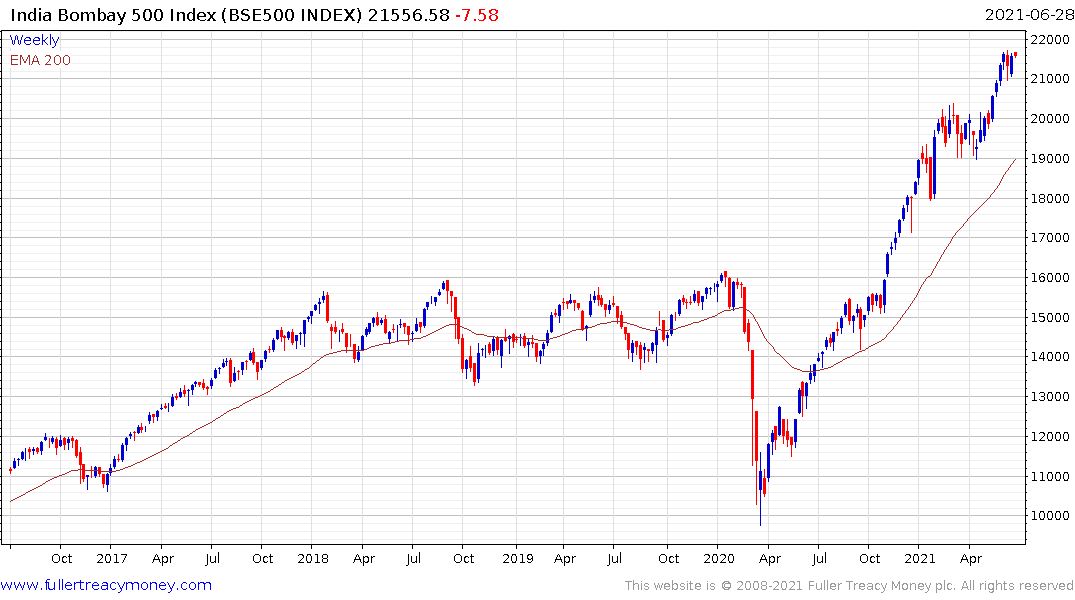 The BSE500 is in a steeper uptrend.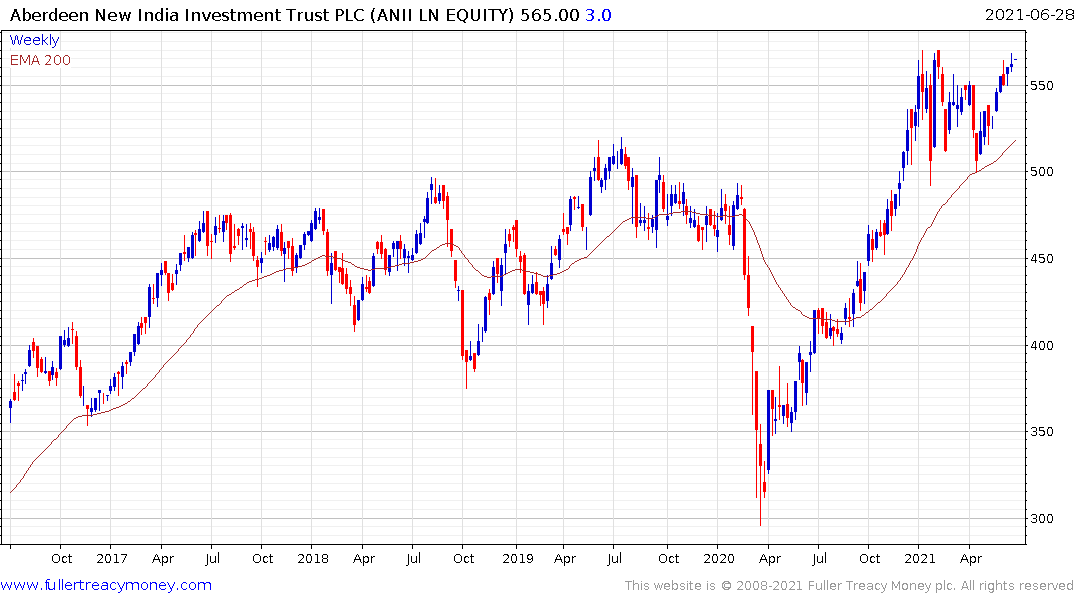 The Aberdeen New India Trust is testing the upper side of a six-month range and a clear downward dynamic would be required to check potential for additional upside.
Back to top