India's love affair with gold may be over
This article by Rajendra Jadhav & Indulal PM for Reuters may be of interest to subscribers. Here is a section:
A one-quarter drop in local gold prices over the past year has shaken the confidence of Indians in the precious metal as a store of value and dented demand in the world's second-biggest buyer.

The main beneficiary has been Indian stocks, which have been clocking up records on hopes that Prime Minister Narendra Modi can deliver on the promise of "better days" ahead that swept him to power in May's general election.

Beyond short-term sentiment, a major push by Modi for every household to get a bank account, better education and living standards, and falling inflation expectations, could herald a more secular change in investing habits.

"The attachment of Indians to gold will remain," said Harish Galipelli, head of commodities and currencies at Inditrade Derivatives and Commodities Ltd., referring to gold's culturally embedded role in dowry gifts or decorating Hindu temples.

"But as the banking network expands and literacy rises, people in rural areas will explore other investment products like mutual funds or bank deposits. The mindset is slowly changing."
One could argue that having gold as an anchor in a portfolio is justified given its long history as a store of value but favouring it above all other alternatives is generally a sign of distrust in the financial system and value of fiat currency. Indian consumers have had more to fear from currency debauchment than most; with the Rupee susceptible to regular devaluations since independence. However as optimism grows that Prime Minister Modi can deliver on progressively higher standards of living for India's burgeoning population, it is an open question as to whether India will represent such a potent demand growth region for gold in future.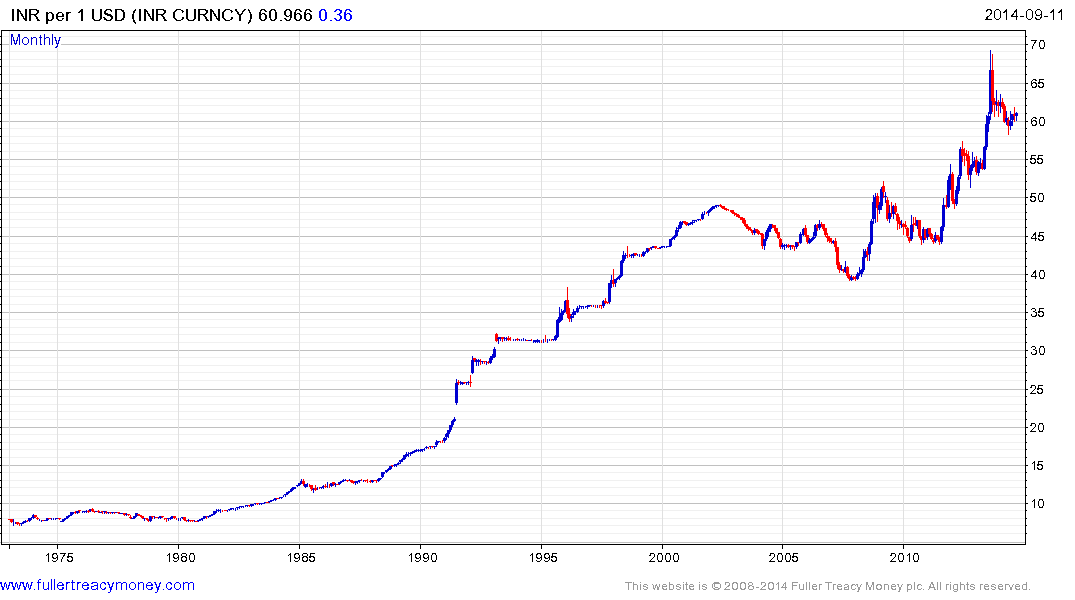 The Dollar hit a peak near INR 70 last year and has since stabilised near INR 60. The ability of the central bank to sustain a steady currency would be a major contribution to consumers having additional faith in the wider economy.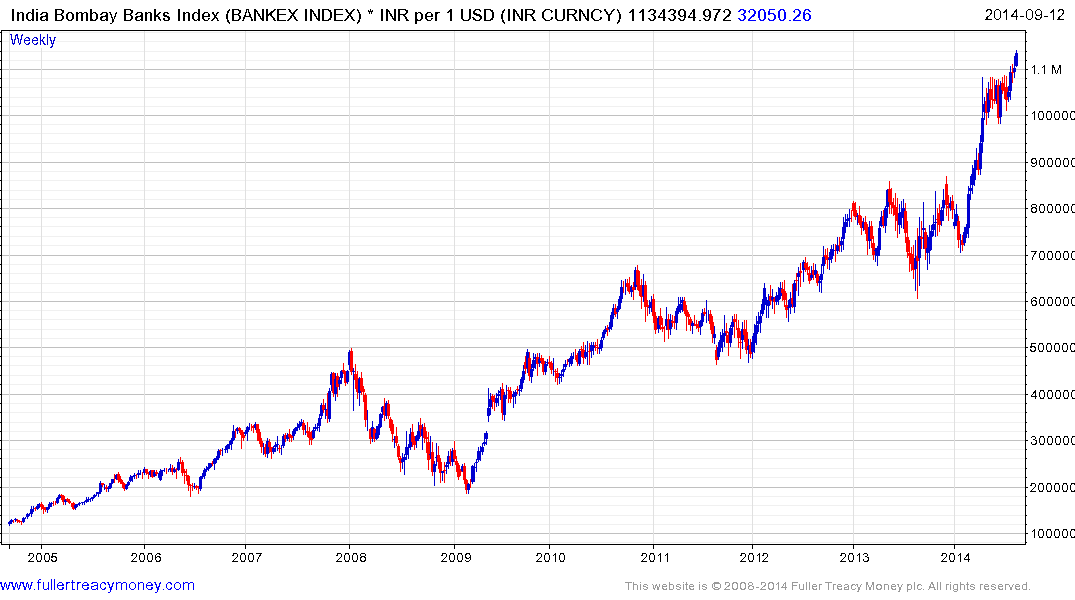 The Bombay Banks Index continues to extend its breakout from an almost four-year range. A sustained move below the 200-day MA, currently near 16000 would be required to begin to question medium-term scope for continued upside.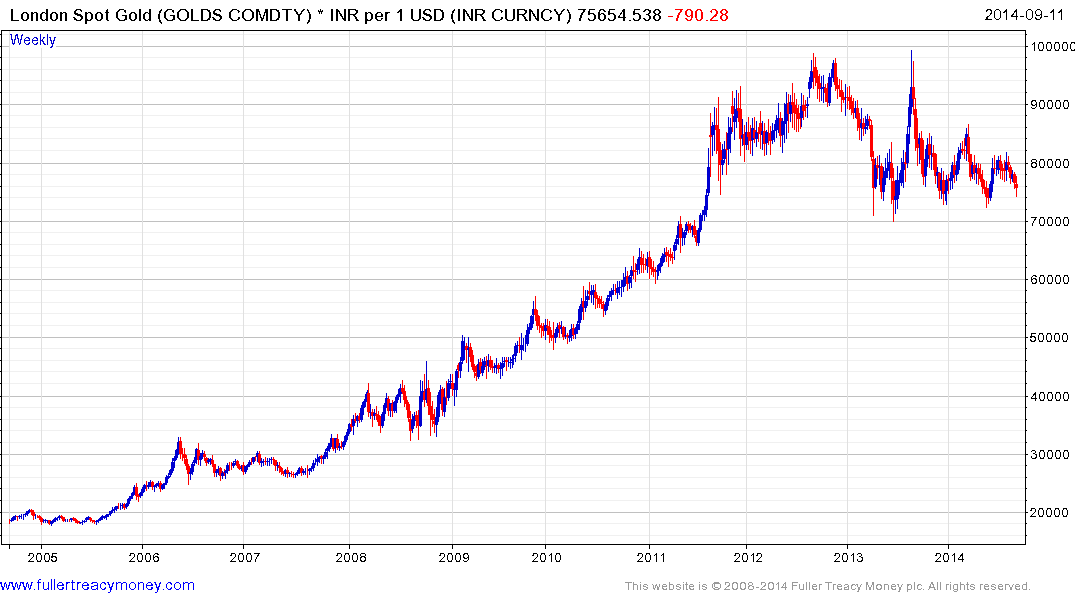 The price of gold in Rupees touched INR100,000 on three occasions between 2012 and 2013 and has been ranging above INR70,000 since the latest retest. A sustained move above INR80,000 would be required to signal a return to demand dominance beyond the short term.
Back to top